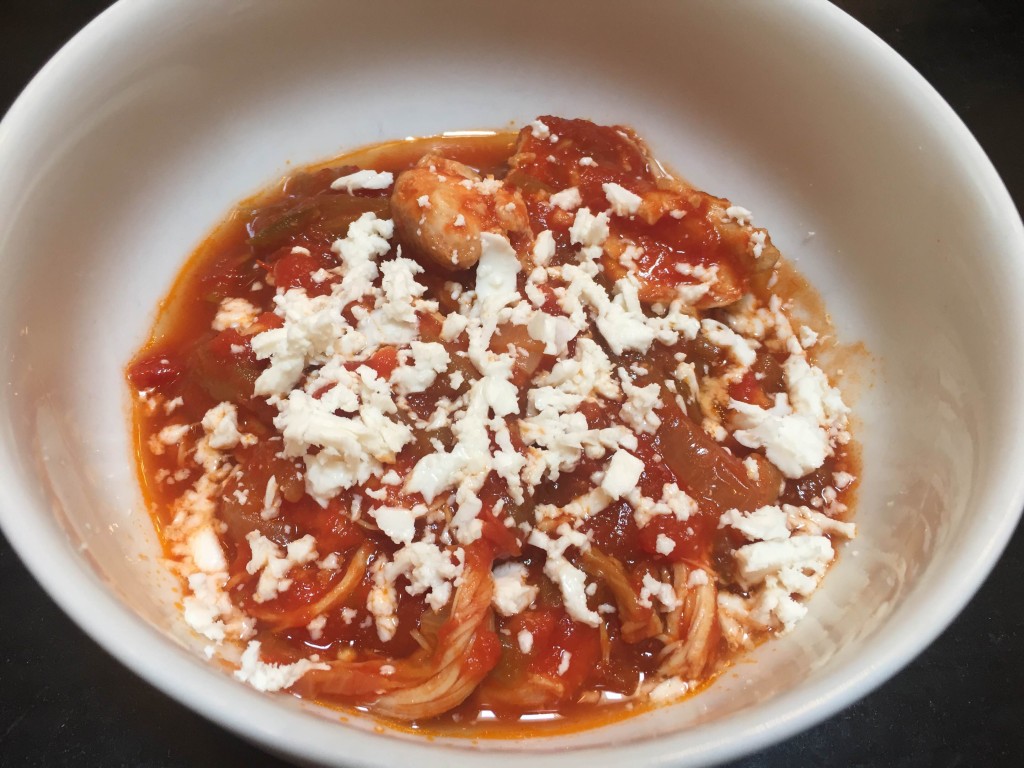 This is a quick meal to prepare in a slow-cooker, great over rice or in tortillas. I sprinkled a little goat feta on top, but on its own it is both dairy-free and gluten-free. The recipe is below. There's a lot of wiggle room on ingredients and quantity if you have preferences of what you want more or less of.
1-1.5 lbs. boneless skinless chicken thighs
1 cup salsa
6 roasted, peeled, seeded and chopped green chiles (preferably New Mexico!)
1 28 oz. can crushed or diced tomatoes
1 onion, roughly chopped
season salt
oil
Saute the onions until just starting to brown. Remove from pan and add to slow cooker. Season chicken thighs and brown each side over medium high heat without cooking through. Add to slow cooker with all other ingredients and mix. Cook for approximately four hours or until chicken is cooked through and falling apart. Pull apart chicken thighs using forks and stir into tomato and chile mixture.
Salsa from one of our favorite local restaurants, La Posta de Mesilla, added a lot of flavor. It's got the perfect mix of tomatoes, green chile and garlic.
New Mexico green chile, roasted and frozen after last year's harvest.
Here's the chile peeled, seeded, de-stemmed and chopped.
Once you get the onions going, everyone in the house will know you're making something good.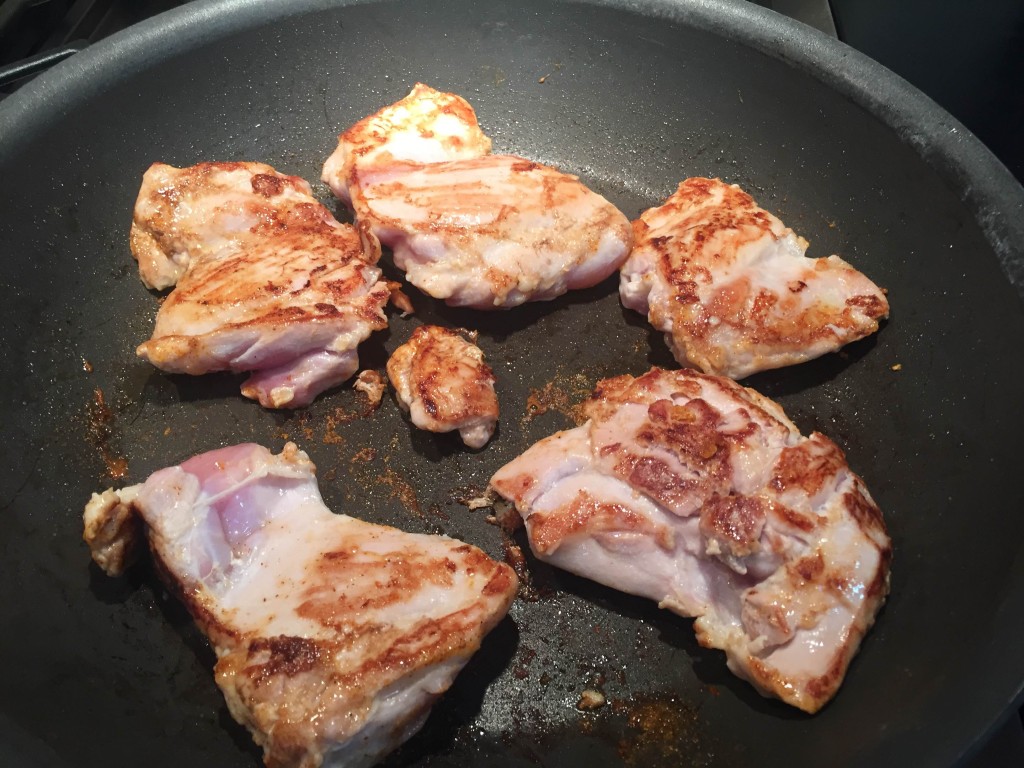 Browning the chicken thighs in the pan used for the onions adds a little flavor. Just don't cook them too much!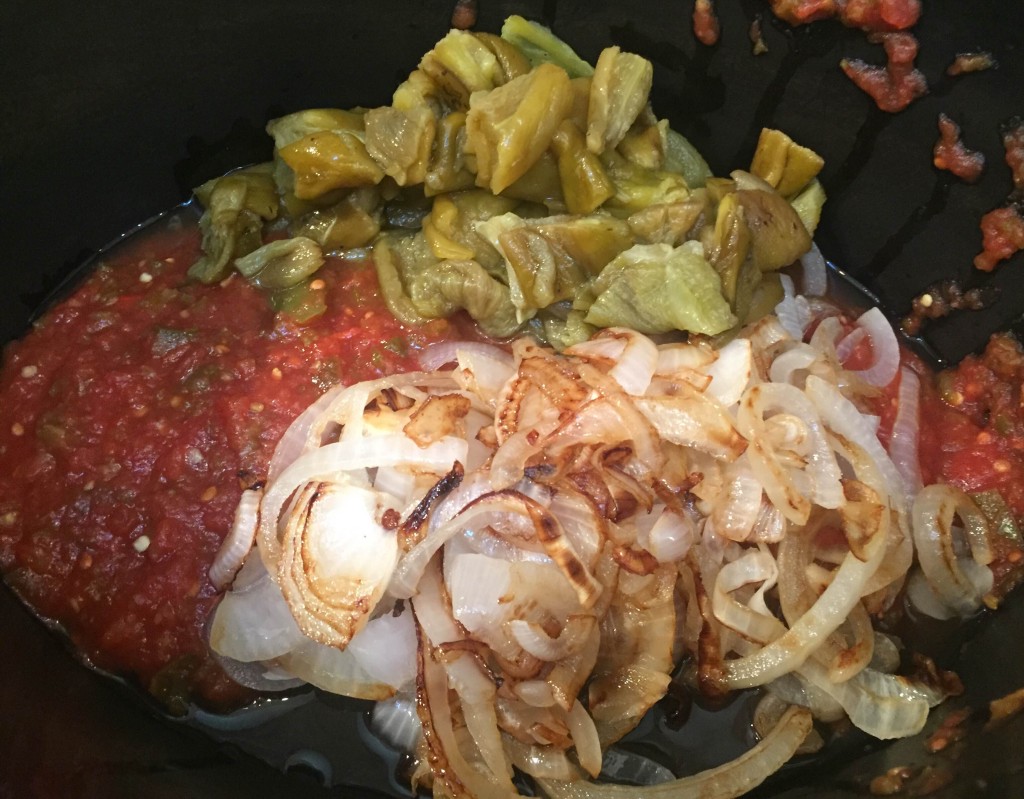 Ingredients minus chicken thighs. If anything, the 28 oz. can of tomatoes was a little much. I would go with the 14 oz. next time. Love this meal on a cold day!  Delicious on warm flour tortillas, sprinkled with a little cheese. Works on corn tortillas if you're looking for gluten free. Makes great leftovers, too.