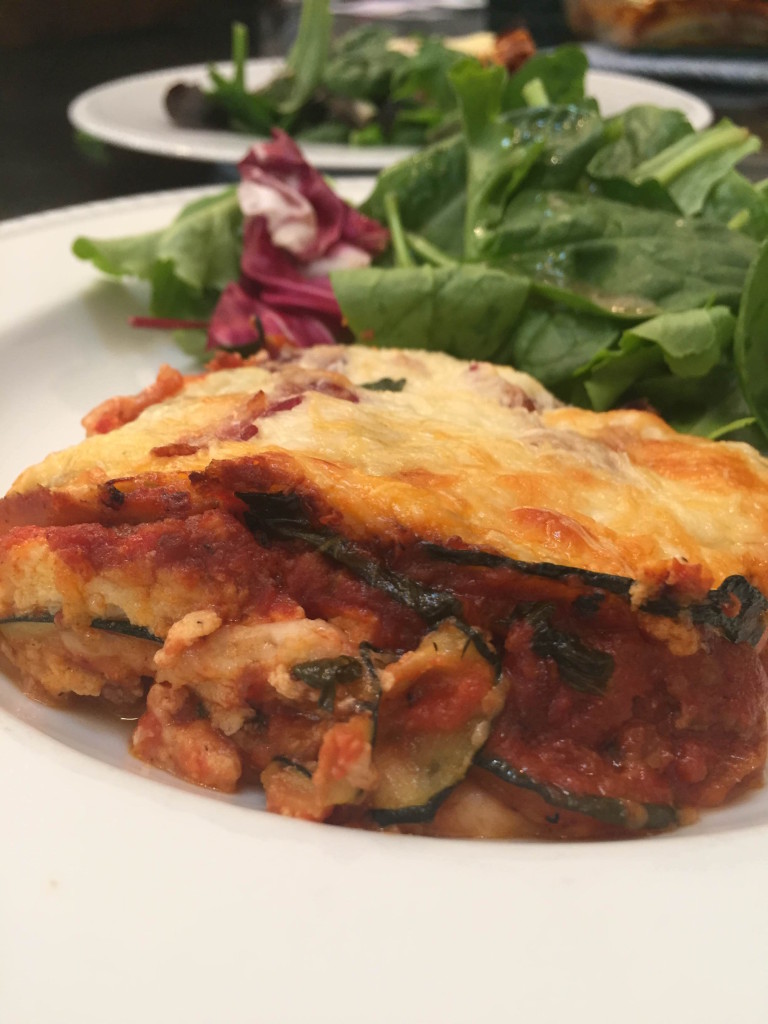 Great low-carb lasagna recipe.  I did not miss the pasta at all. A couple of substitutions and additions: instead of the cow's milk cheeses in the recipe, I used every goat and sheep's milk cheese I had on hand including Manchego, Pecorino Romano, chevre, and goat cheddar. Also added some caramelized onions — that flavor is amazing in combination with the cheese.  Other than that, I followed this great recipe almost exactly: Zucchini Lasagna.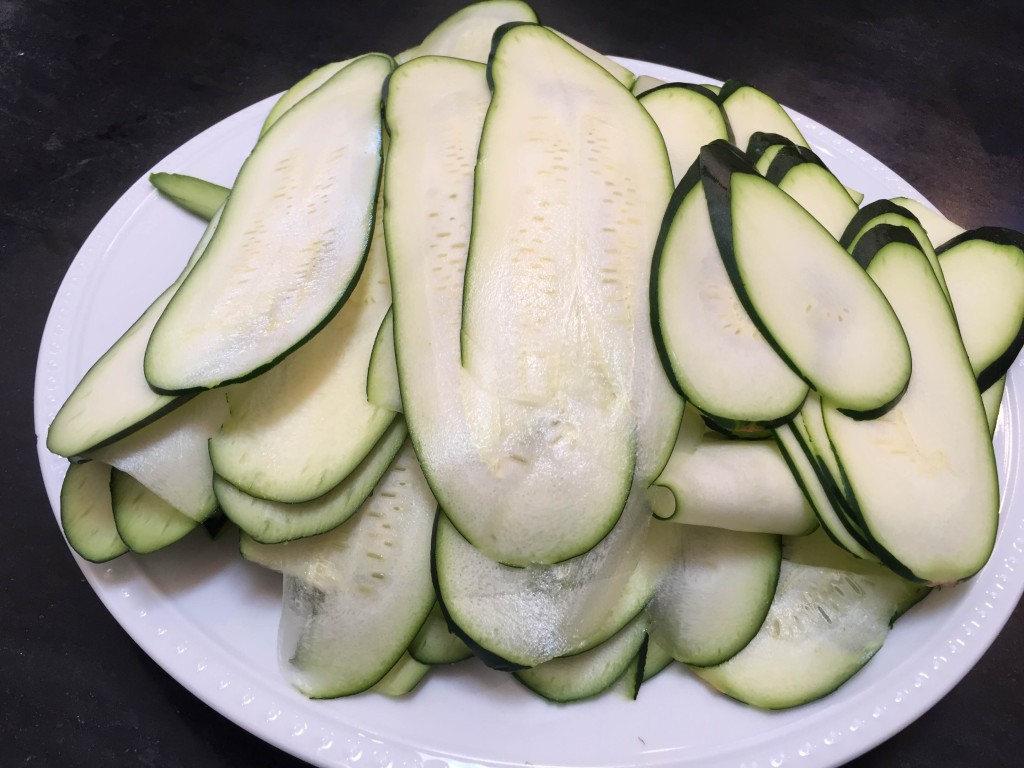 The recipe calls for zucchini cut 1/8″ thick with a mandoline. This may have turned out a little thinner, but I liked it. You grill the zucchini to get rid of extra water content. Grilling zucchini this thin was an exercise in moving fast, removing and replacing zucchini slices continually. It's ready within about one minute on one side — you will see the grill marks coming through.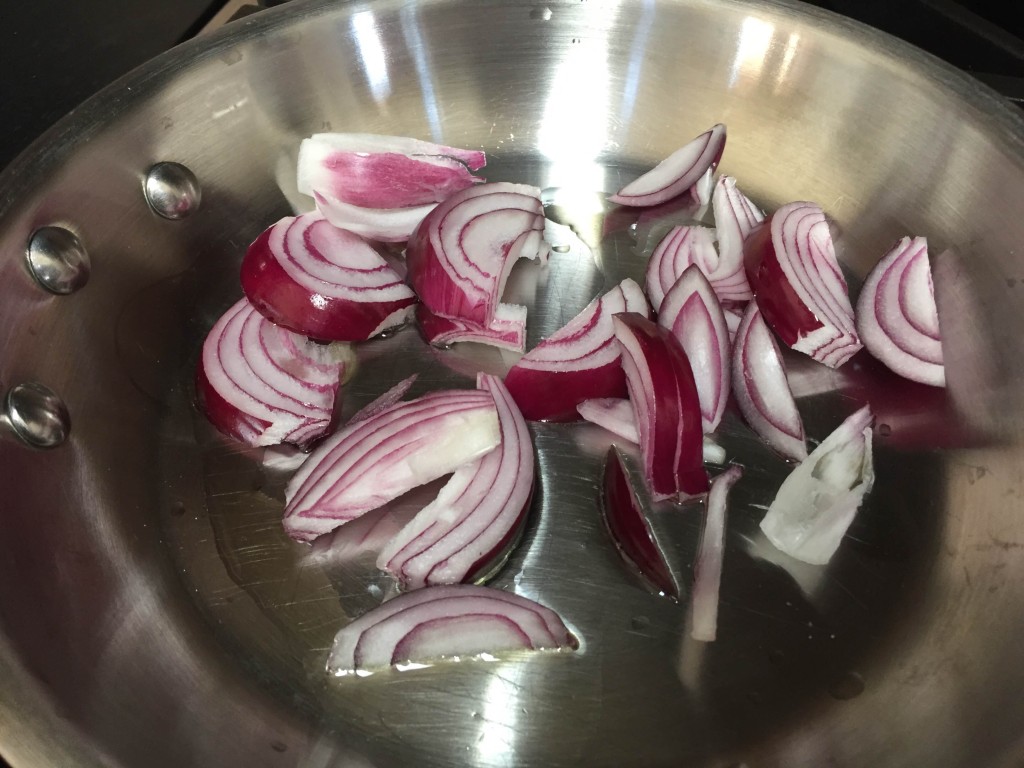 I cut up one small onion to have it caramelizing throughout the time I was prepping all the other ingredients.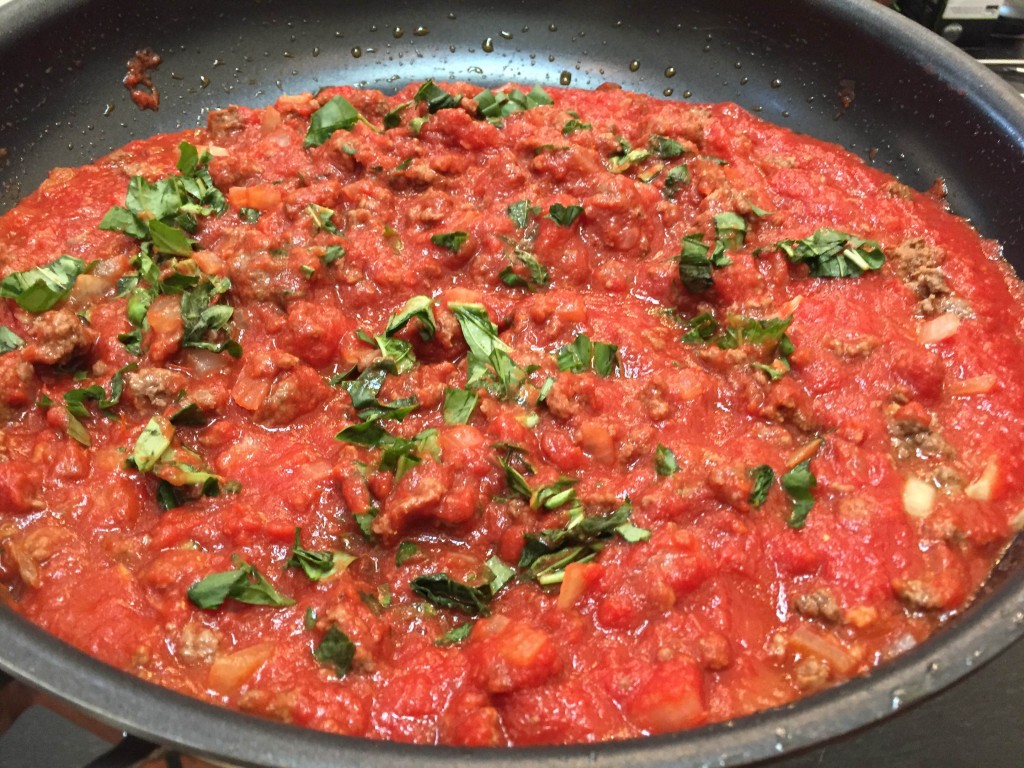 The meat sauce is supposed to simmer for 30-40 minutes to thicken up.  Between ingredient prep and cooking time, this recipe took 2+ hours. I grilled the zucchini and prepared the cheeses while the sauce was simmering.
Soft goat cheese, or chevre, makes a decent replacement for ricotta. I also used Pecorino Romano instead of Parmesan. I added two eggs instead of the one called for in the recipe to thin out the mixture a bit.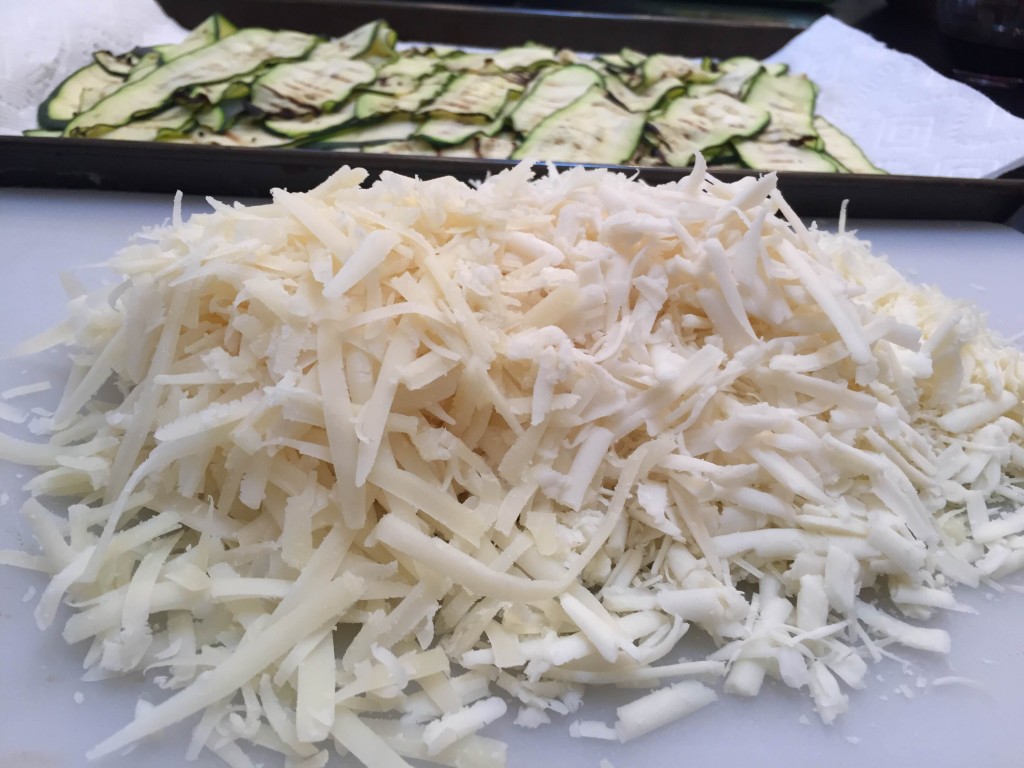 This is a large pile of shredded Manchego, goat cheddar, and Pecorino Romano. These hard cheeses are not quite as melty as mozzarella, but have great flavor and this mixture worked well.
Starting the layering process. With the zucchini this thin, it's delicate, so spreading the sauce and cheese mixture takes some care.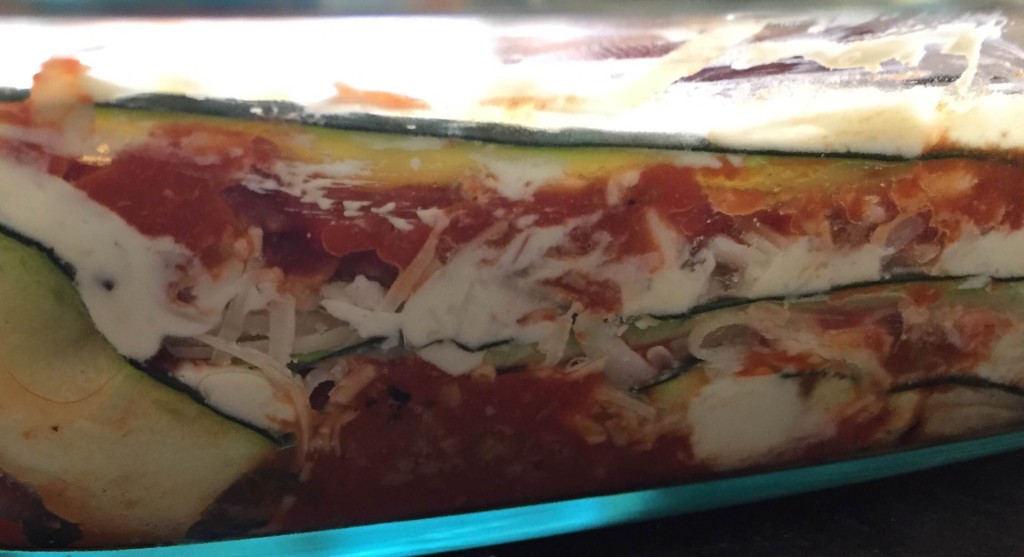 I made three layers with the ingredients.
Added the caramelized onions on the top layer. I went ahead and added all the cheese before I put it in the oven due to a "failure to read directions" error, but it turned out fine anyway.
Fresh basil on top makes a nice garnish.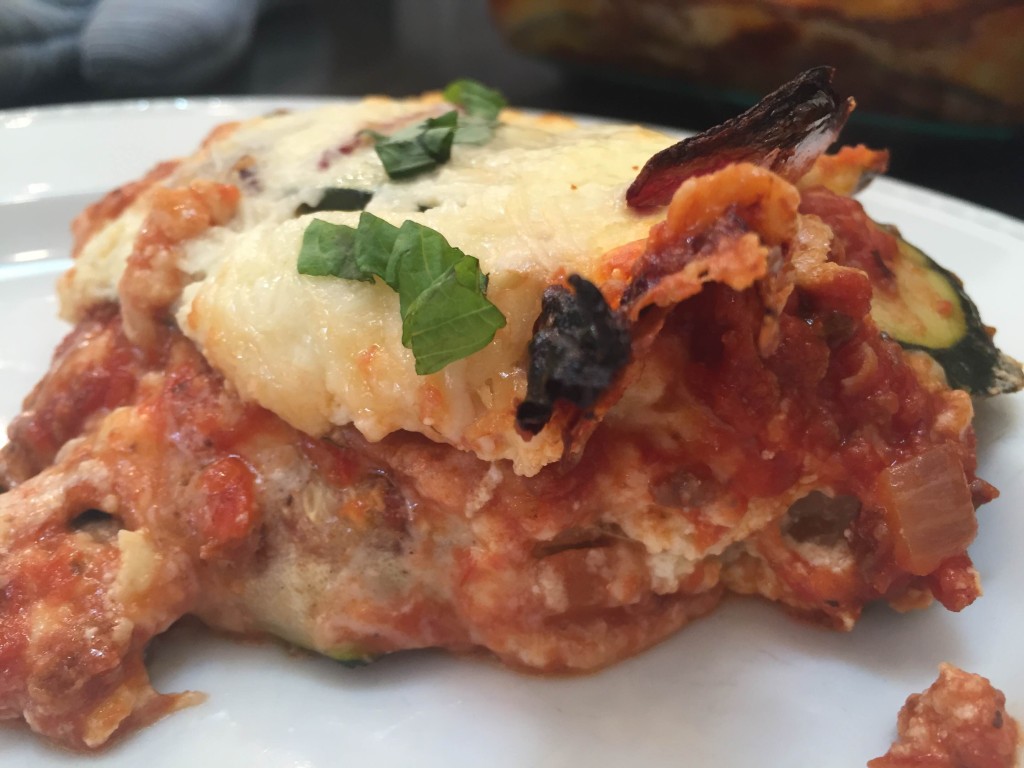 No shortage of cheese here!
The lasagna is great with a simple green salad with vinaigrette.