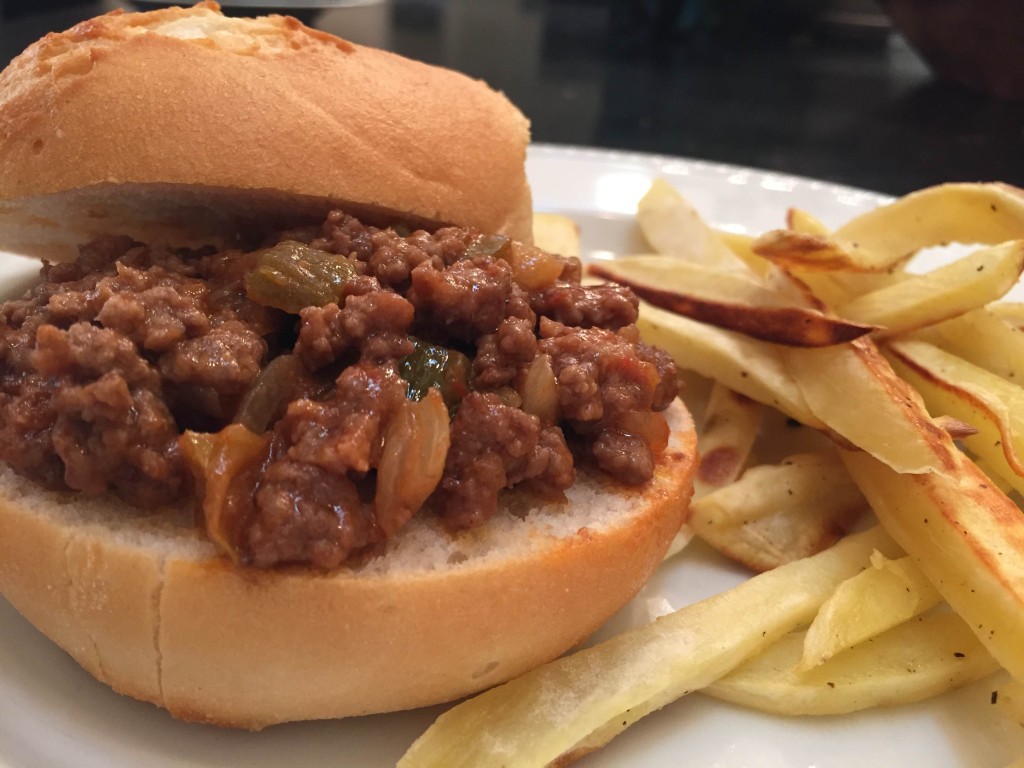 Made these at the request of our 4-year-old. One of his current favorite foods is "spicy meat" — ground beef sautéed with onions and salsa. I find the "spicy meat" to be a very versatile thing to have around. I like it as a main/protein in lower carb meals with some vegetable sides… see below for an example. And if a 4-year-old will eat it, of course it's useful. For Sloppy Joes, I just added a little ketchup and mustard to the spicy meat recipe and used Udi's gluten-free buns. This is good with White Sweet Potato Fries.
Here's the recipe for "spicy meat," then turned into Sloppy Joe filling.
1 lb. ground beef
1/2 cup chopped onions
1/2 cup chunky salsa
1 tsp olive oil
seasoned salt to taste
Sauté the onions in olive oil until just starting to brown. Remove from pan. Season meat with seasoned salt (I like Lawry's). Brown meat over medium-high heat. While meat still has some pink color showing, add onions and salsa. This meat is good taco and burrito filling, or stands alone as a flavorful low-carb protein option.
For Sloppy Joes: add 1/2 cup ketchup and 2 tsp. mustard at the end of the cooking process.
Here's the finished product.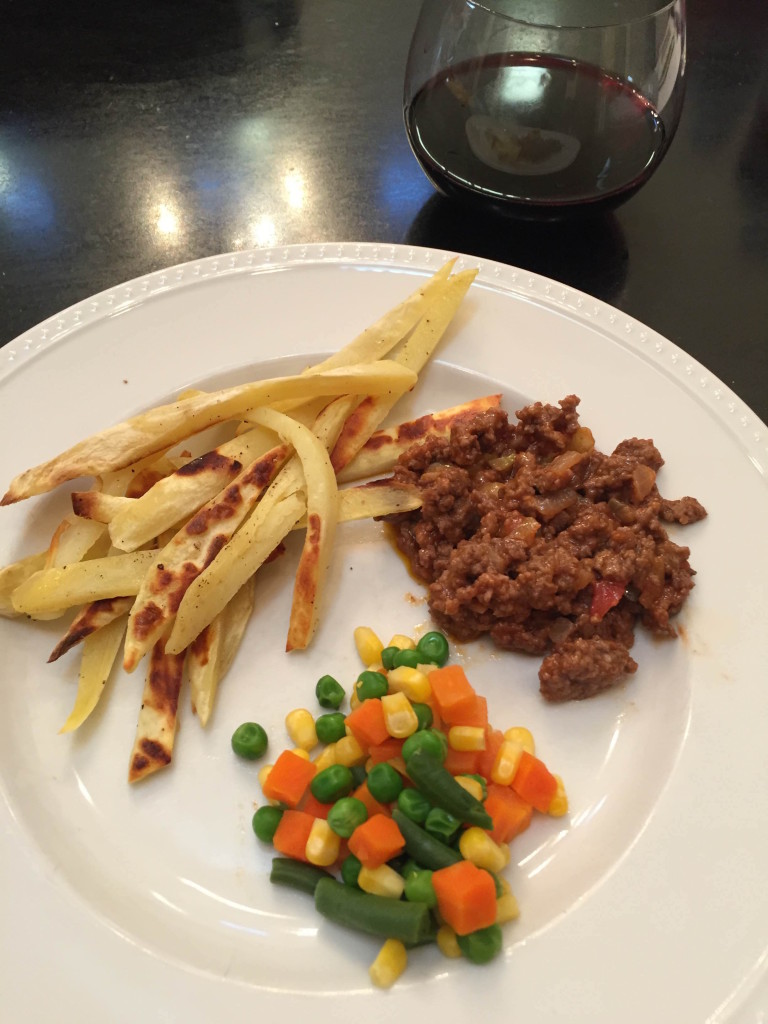 For a lower carb option that would be typical for me, skip the bun and serve with veggie sides. And of course a glass of red wine.