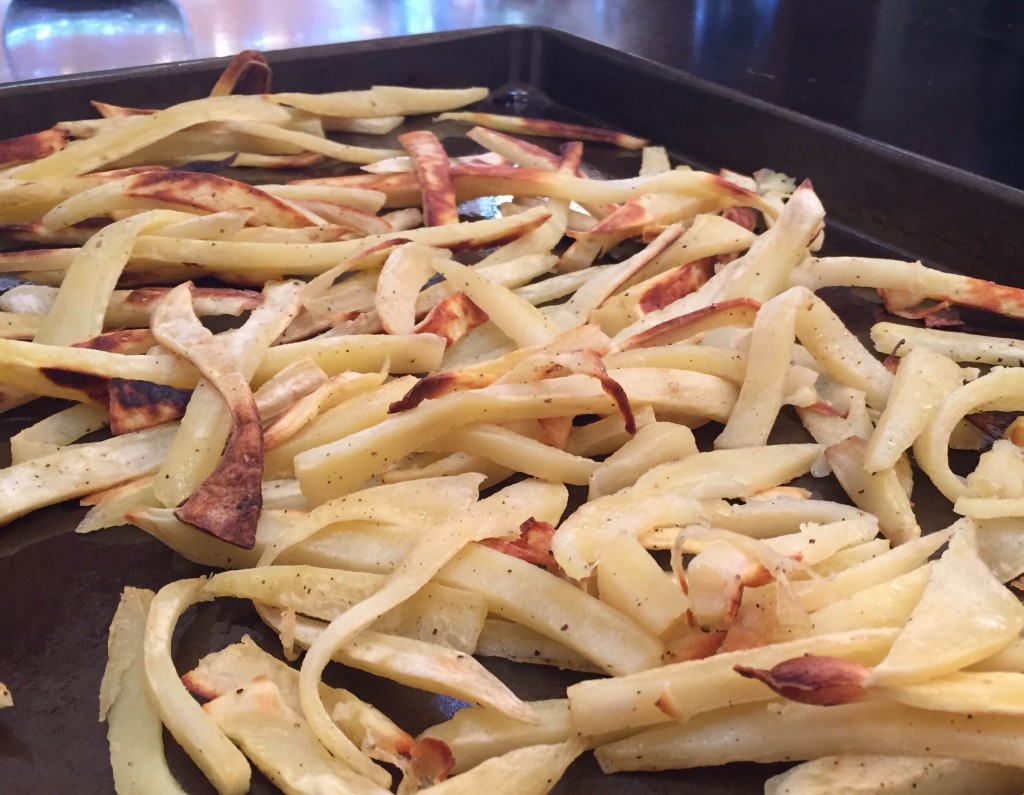 New Jersey White sweet potatoes are somewhat of a rarity, at least in my experience. I've found them in two stores, ever, so I buy them whenever I see them in stock. Why? They seem to be the perfect blend of white potato and sweet potato. They are a variety of sweet potato, but taste less sweet than the orange ones, and seem to have less water content. This means they don't get soggy when you make them into fries. It is so hard to make good fries out of orange sweet potatoes without coating them in some sort of flour. They frequently end up scorched or a soggy mess. That's why these are better.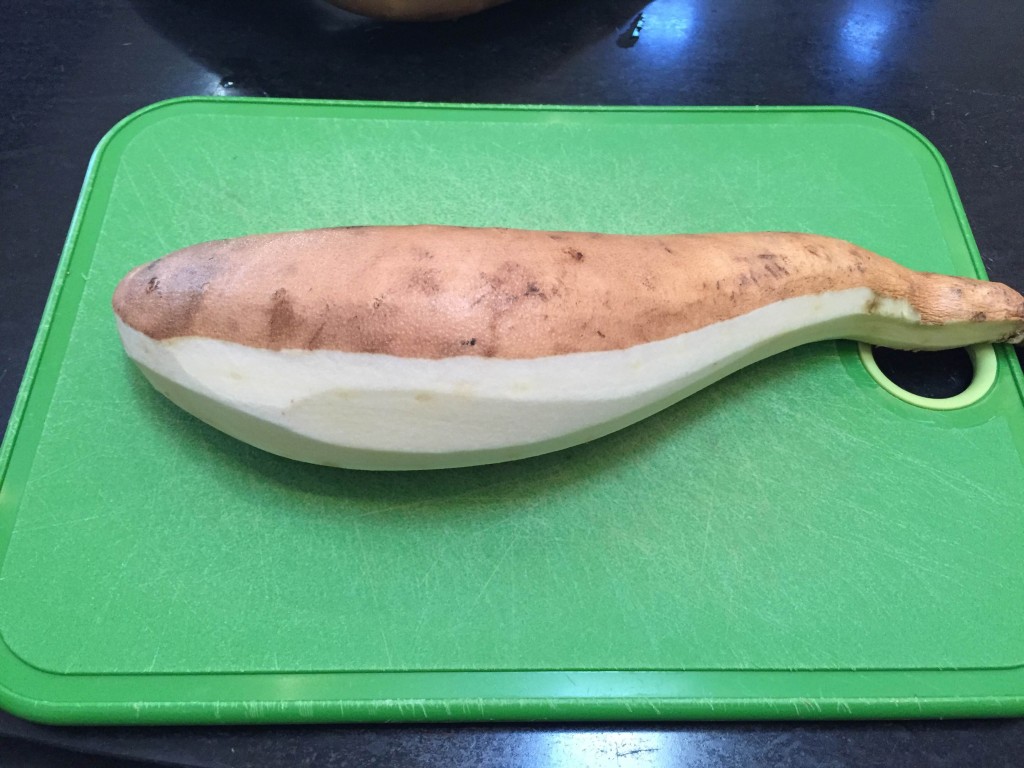 Here's my recipe for New Jersey White sweet potato fries:
2 large New Jersey White sweet potatoes, peeled and cut into fries (try to keep them evenly sized)
1 tbsp olive oil
salt and pepper
Preheat oven to 400 degrees. Spread cut potatoes out on two rimmed baking sheets. Toss with olive oil, salt, and pepper. Bake for a total of approximately 24 minutes, turning once halfway through.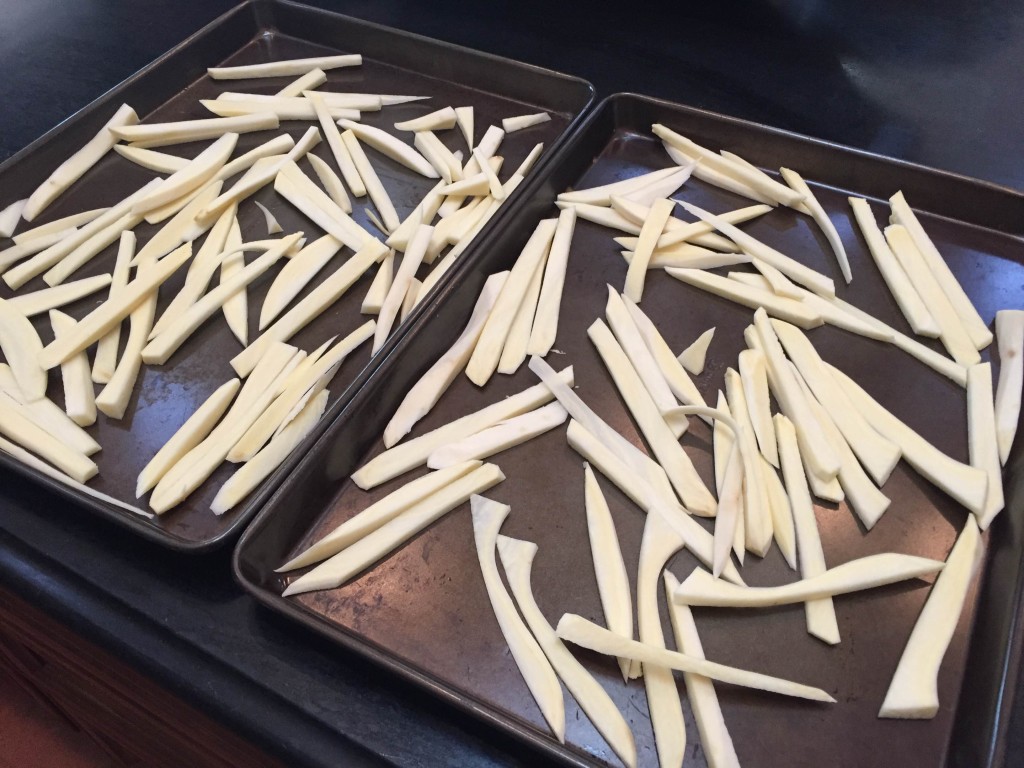 Spreading the potatoes between two baking sheets gives them enough space to brown evenly and get nice crispy edges.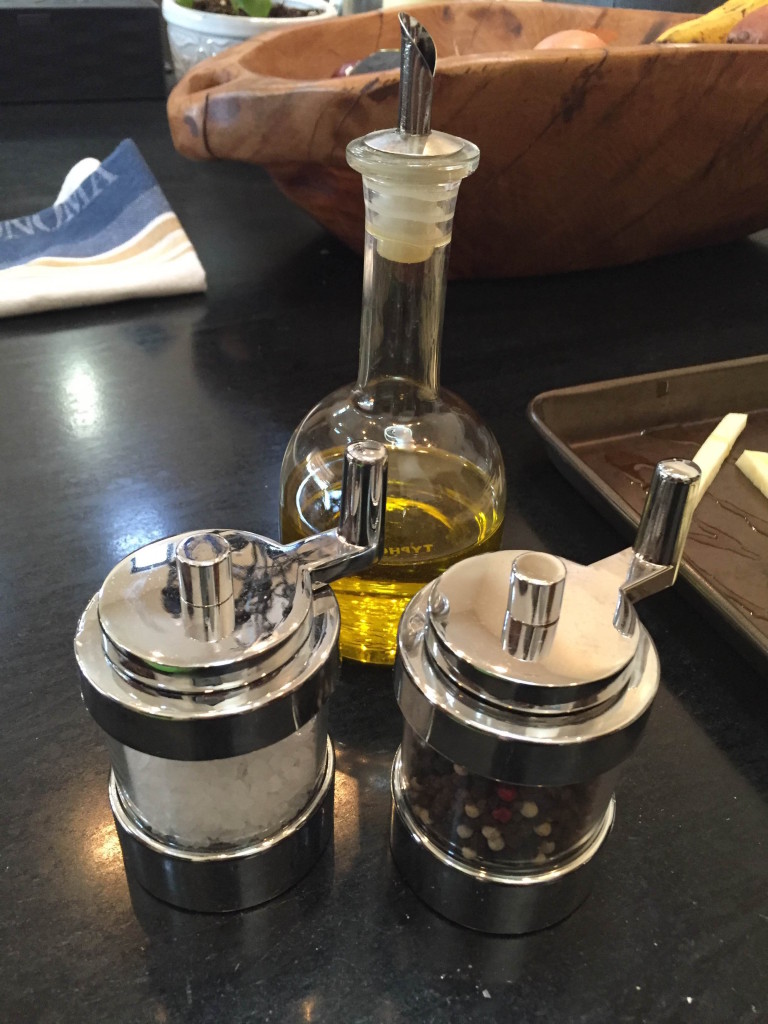 I like pouring olive oil out of the huge bottle into a cruet for easy drizzling and using grinders for the salt and pepper — more flavorful that way. I use these for nearly every recipe I make!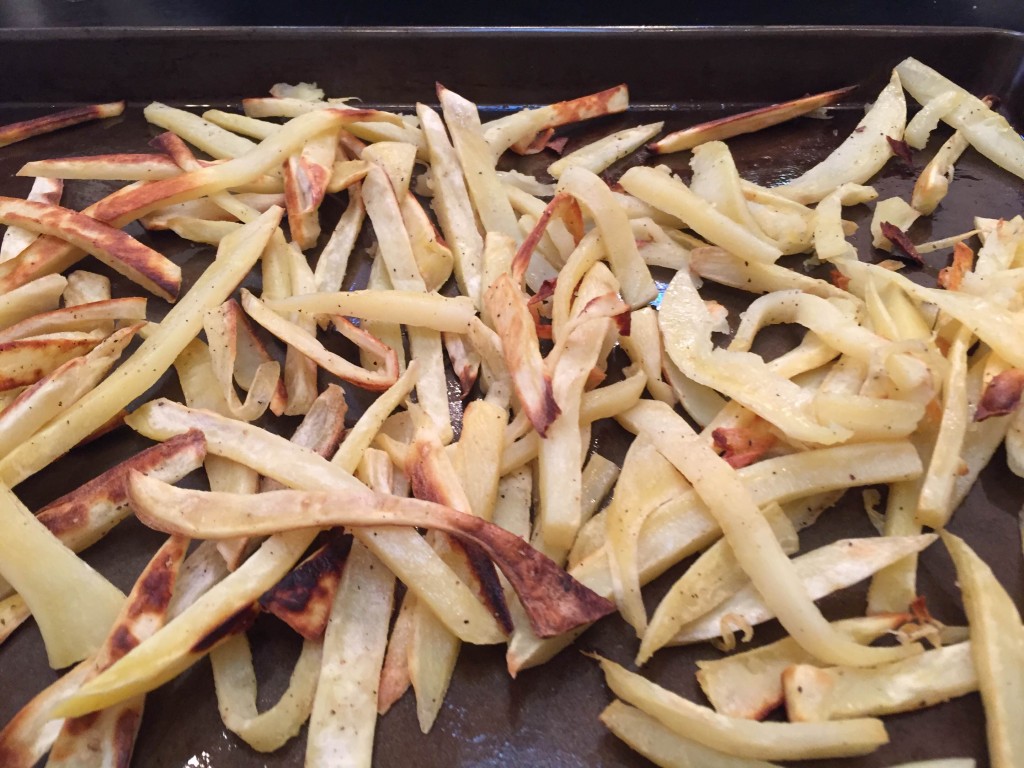 The final product. Full disclosure: this is both baking sheets of fries poured together to show the full batch. We enjoyed these with Taco Sloppy Joes.