This is a modified version of the Gluten-Free Dairy-Free Pumpkin Chocolate Chip Muffins my family likes. All I did was replace the pumpkin with mashed banana, and reduce the spices to just cinnamon. Enjoy!
1 cup rice flour
1 1/4 cups all purpose gluten free baking mix
1/2 cup flax meal
1/2 cup sugar
1/2 cup brown sugar
1 tablespoon baking powder
1 teaspoon baking soda1 teaspoon ground cinnamon
11/4 cups gluten-free, dairy-free chocolate chips
1/2 teaspoon salt
2 large or 3 small very ripe bananas, mashed
6 oz. goat milk yogurt (plain or vanilla)
1/3 cup almond or coconut milk (plain, unsweetened)
1/2 cup vegetable oil
1 teaspoon vanilla extract
2 large eggs
Cooking spray
2 tablespoons turbinado sugar
Preheat oven to 375°.
Lightly spoon flours and flax meal into dry measuring cups. Combine these with next 9 ingredients  (through salt) in a medium bowl, stirring with a whisk. Make a well in center of mixture.
Combine pumpkin and next 6 ingredients (pumpkin through eggs); add to flour mixture, stirring just until moist. Spoon the batter into 24 muffin cups coated with canola oil cooking spray.
Sprinkle turbinado sugar over muffins.
Bake at 375° for 15 minutes or until muffins spring back when touched lightly in center. Remove muffins from pans immediately; cool on a wire rack.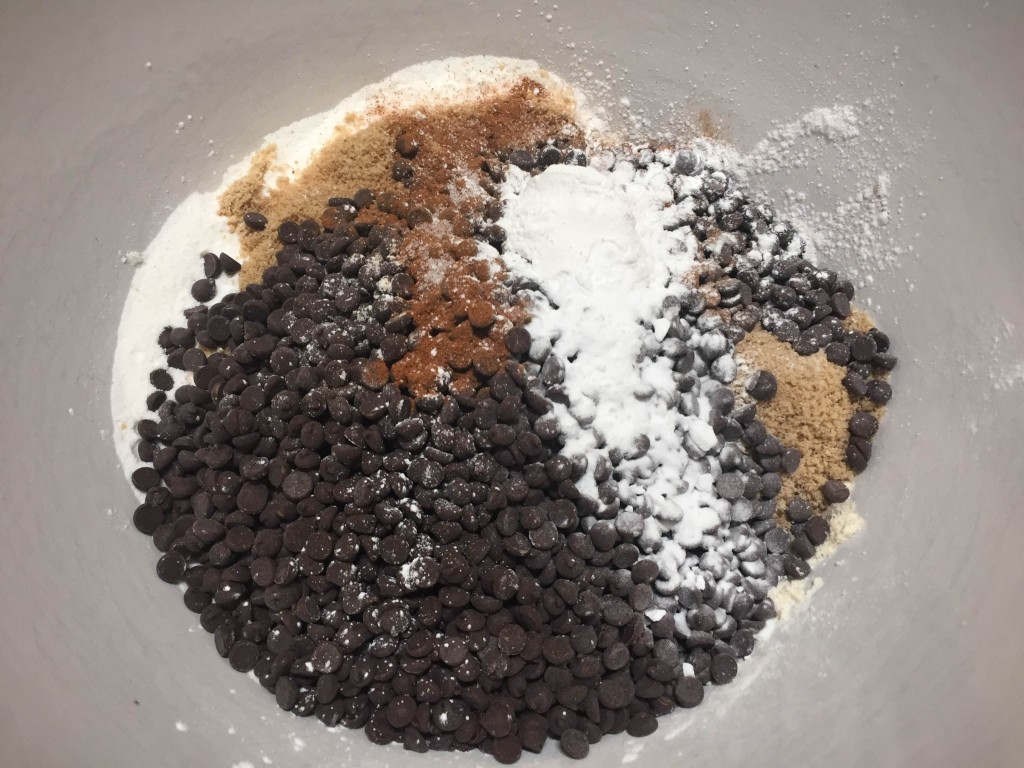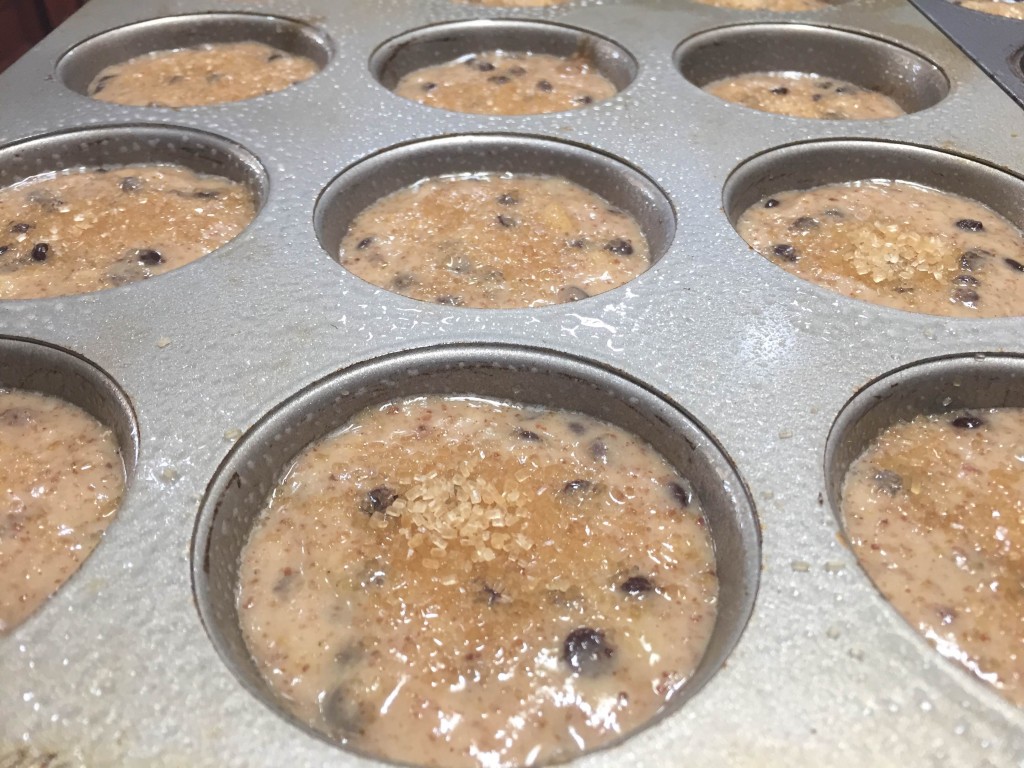 Turbinado sugar on top of the batter gives the muffins nice crunchy, browned tops.