When I was a kid, my grandmother would make an amazing slaw (NOT cole slaw) out of thinly sliced cabbage, vegetable oil, white vinegar, salt and pepper. That simple. I remember her tasting it as she added vinegar and oil, making sure the balance was just right.
Sometimes I make this the "real" way and thinly slice a head of cabbage. Sometimes I use the bagged slaw mix with red and green cabbage and carrots, just for the color, variety and to save time. I've also seen "angel hair" bagged extra thinly shredded green cabbage that would replicate what my grandmother made.
All you do is dress the cabbage mix with oil, vinegar, salt and pepper.  Tonight I used olive oil and white vinegar. Below are approximate proportions for 4 servings, but just mix it to taste.
4 cups shredded cabbage or slaw mix
2.5 tbsp olive oil
1 tbsp white vinegar
salt and freshly ground pepper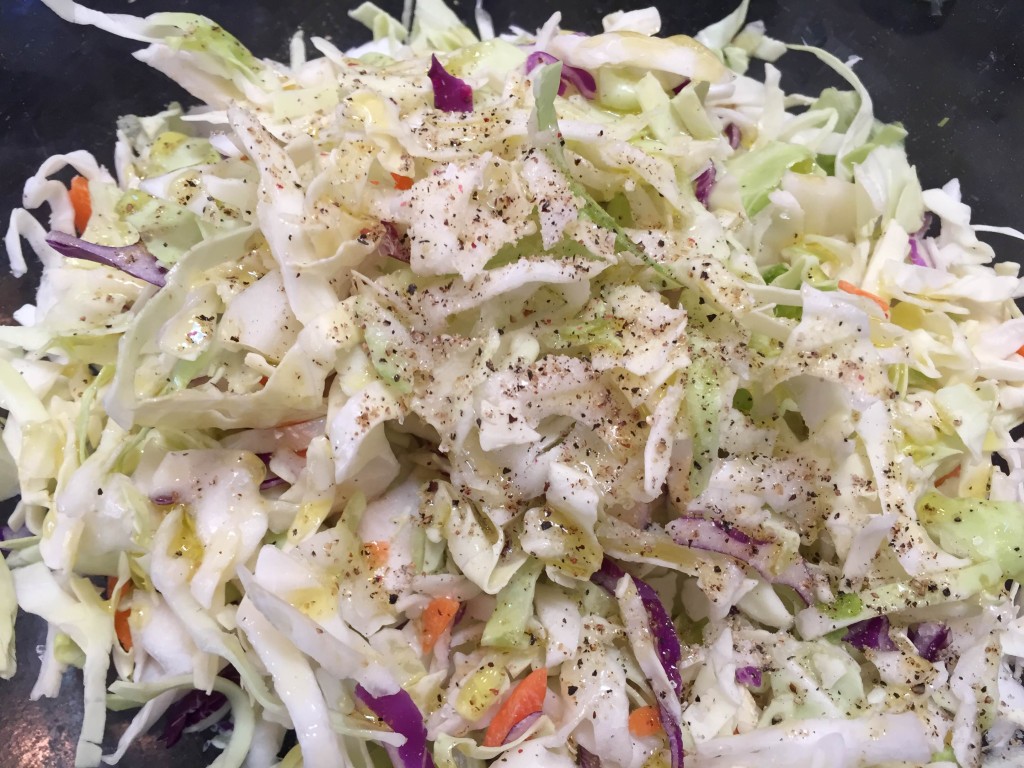 We had this tonight with Mustard and Herb Salmon and Roasted Delicata Squash. It's a great fresh side for meats, fish (including on fish tacos), BBQ, etc. Too easy.