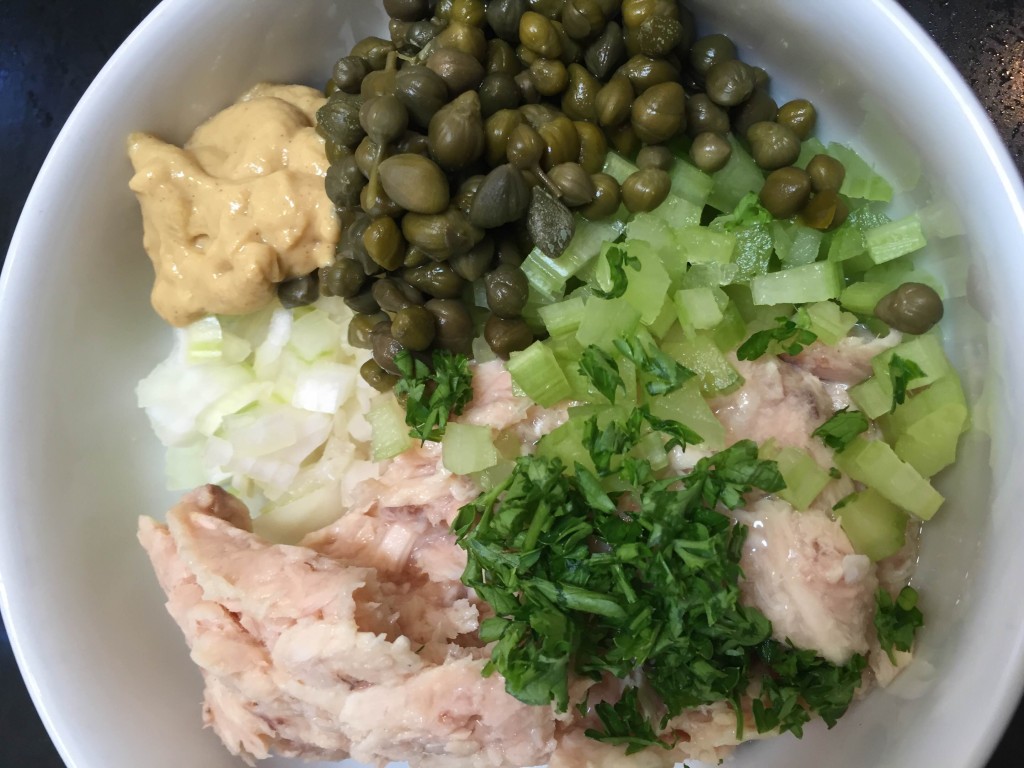 Last year we celebrated our 10 year wedding anniversary in Key West. Banana Cafe on Duval Street quickly became a favorite for us and we ate breakfast, lunch, and dinner there multiple times. French food with a subtle Key West twist, everything we tried was fresh and thoughtfully prepared. Danny, the owner, could not have been friendlier and she made a special effort to befriend our young son. A wonderful dining experience all around. I loved this restaurant so much I bought the cookbook.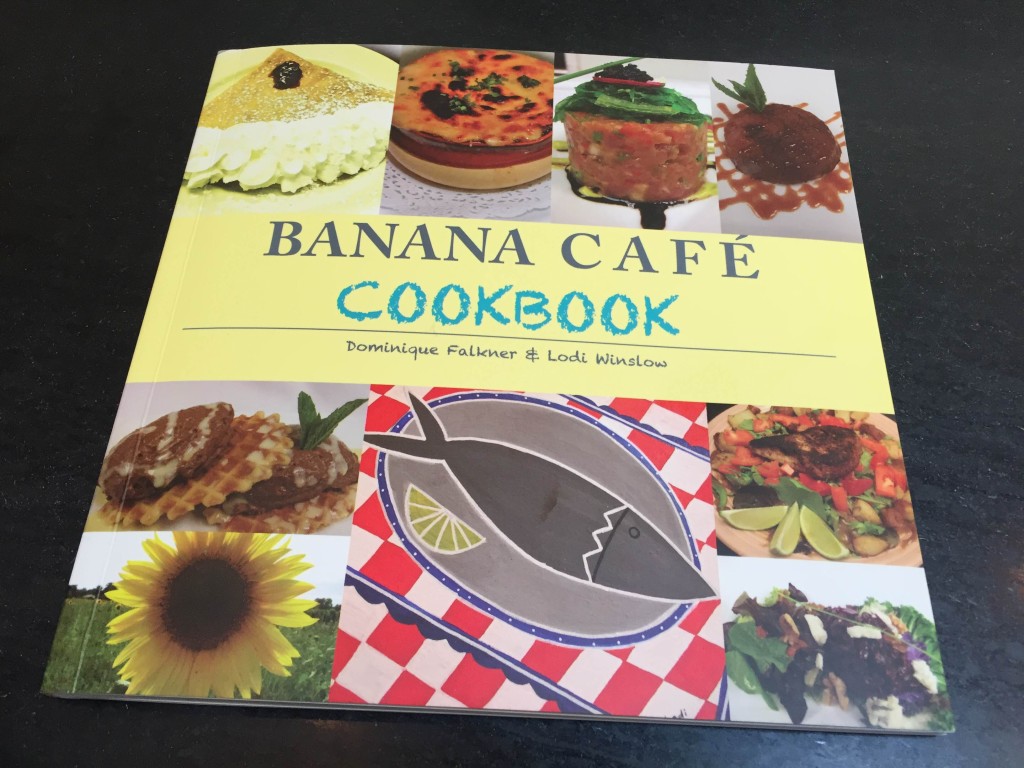 Banana Cafe's tuna salad became my go-to while we were in Key West and I still make a version of it now as it is both gluten-free and dairy-free. This is great in a sandwich, but I like it as a salad. The celery, onions and capers add crunch and texture. The dressing I used is a combination of Banana Cafe's House Dressing and Key Lime Dressing. There is nothing like  a homemade vinaigrette with citrus in it to make a salad come alive. Without further ado, here's my adapted version of the tuna salad and dressing, inspired by many lovely meals at Banana Cafe.
Tuna Salad
6 oz. Albacore tuna packed in water, drained
1/4 cup mayonnaise
1/4 cup chopped celery
1/4 cup chopped yellow onion
1/4 cup of capers, drained
1/8 cup lemon juice
1 tbsp. Dijon mustard
1 tbsp. finely chopped parsley
salt and pepper to taste
Mix all ingredients in a bowl and serve immediately. Makes approximately 2 cups.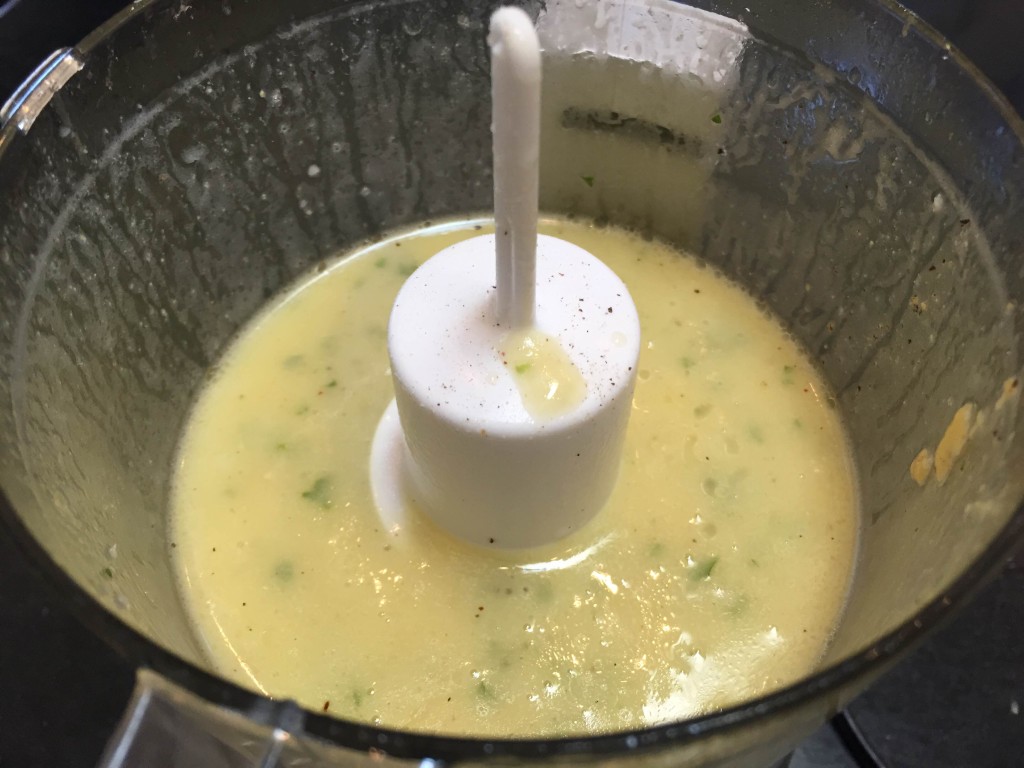 Citrus Vinaigrette
1 tbsp. Dijon mustard
1 small clove garlic, minced
1/2 tbsp. finely chopped parsley
1 tbsp. white balsamic vinegar
1 tbsp. lemon juice
1 tbsp. lime juice
1 tbsp. honey
1/4 cup olive oil
1/4 cup vegetable oil
salt and pepper
Pulse all ingredients in food processor until emulsified.