This recipe, based on Southern Living's Chicken Thighs with Carrots and Potatoes takes 15-20 minutes to prep and then cooks in 6 hours in the slow cooker. I made a few changes including using sweet potatoes instead of white potatoes because it's what I had; using skinless, boneless thighs instead of skin-on because I don't think the skin and bone is necessary for flavor and tenderness; and searing the thighs before adding them to the slow cooker to improve the flavor and texture. Here's the adapted recipe:
1 lb skinless, boneless chicken thighs
1 medium onion, halved and cut into 1/4″ slices
2 cups baby carrots or julienned regular carrots
1 lb. sweet potato, peeled, quartered, and cut into 1/4″ slices
1/2 cup dry white wine
1 tsp. dried thyme
2 tsp. minced garlic
salt and pepper to taste
1 tsp. smoked paprika
Put onion, carrots and sweet potatoes into slow cooker. Add wine, garlic, salt and pepper and stir to mix. Season chicken thighs with salt, pepper and paprika. Sear on each side over high heat. Place chicken thighs over vegetables in slow cooker. Cook on low for 5-6 hours. Chicken should be fall-apart tender and vegetables also tender when this is done. Serve as-is or over rice or egg noodles.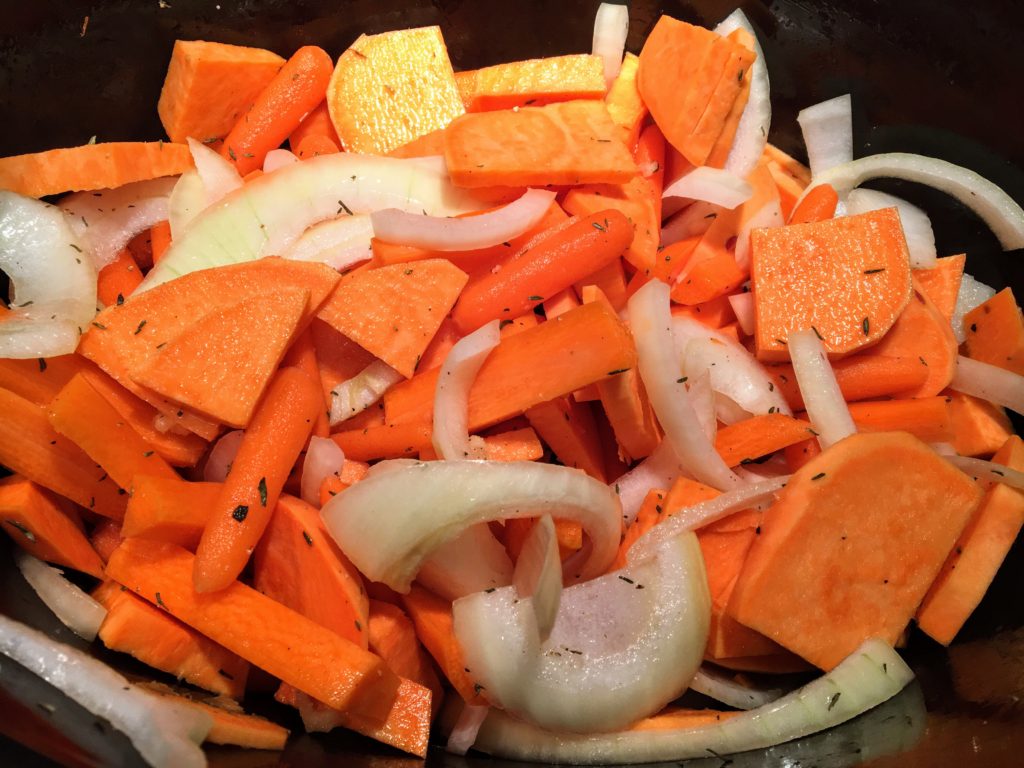 Vegetables cook in the bottom of the slow cooker. I used white wine, a classic combination with chicken and thyme, instead of the chicken broth in the original recipe. The sweetness of the sweet potatoes made the broth of the final product really delicious.
Seasoning the chicken thighs with smoked paprika gives them so much flavor and also a nice bit of color. Much more appealing than the colorless chicken that comes out of a lot of slow cooker recipes.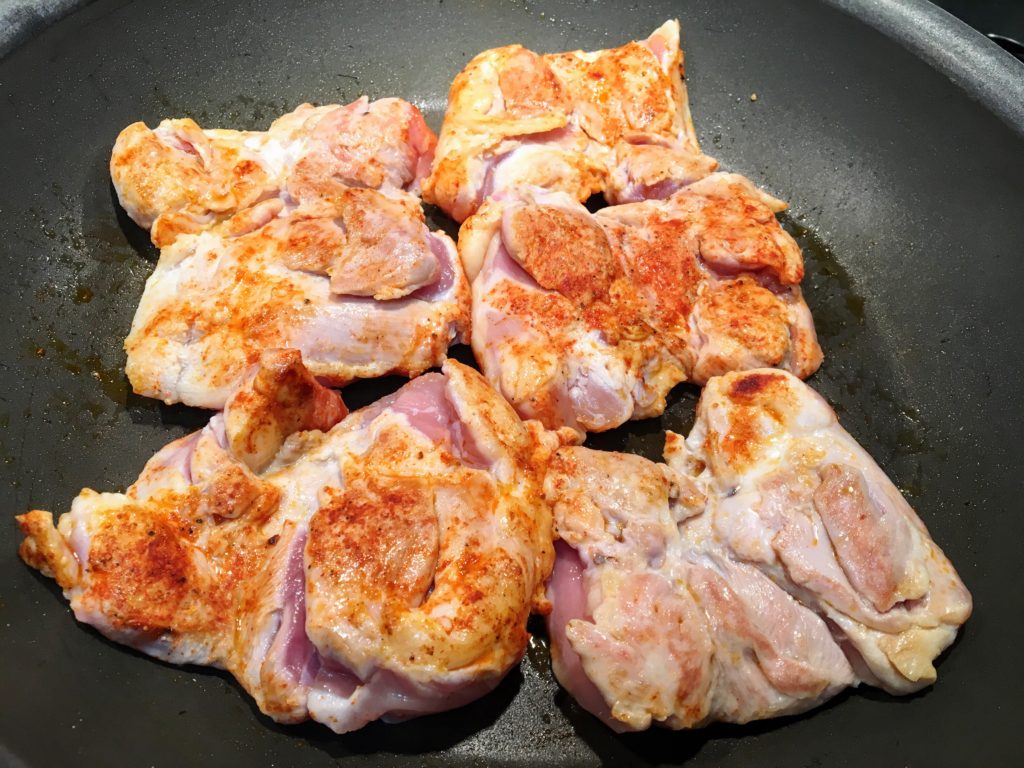 Searing the chicken thighs also puts a nice caramelized layer on the skin, adding more color and flavor.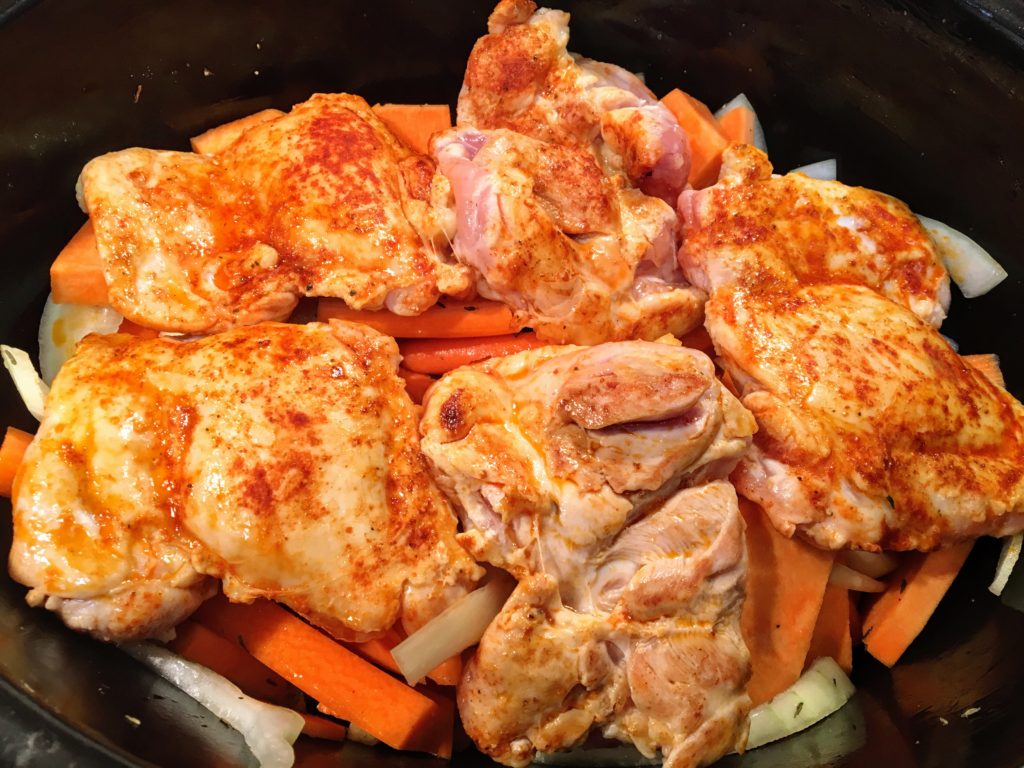 When this is what you see and your house smells amazing, life is good.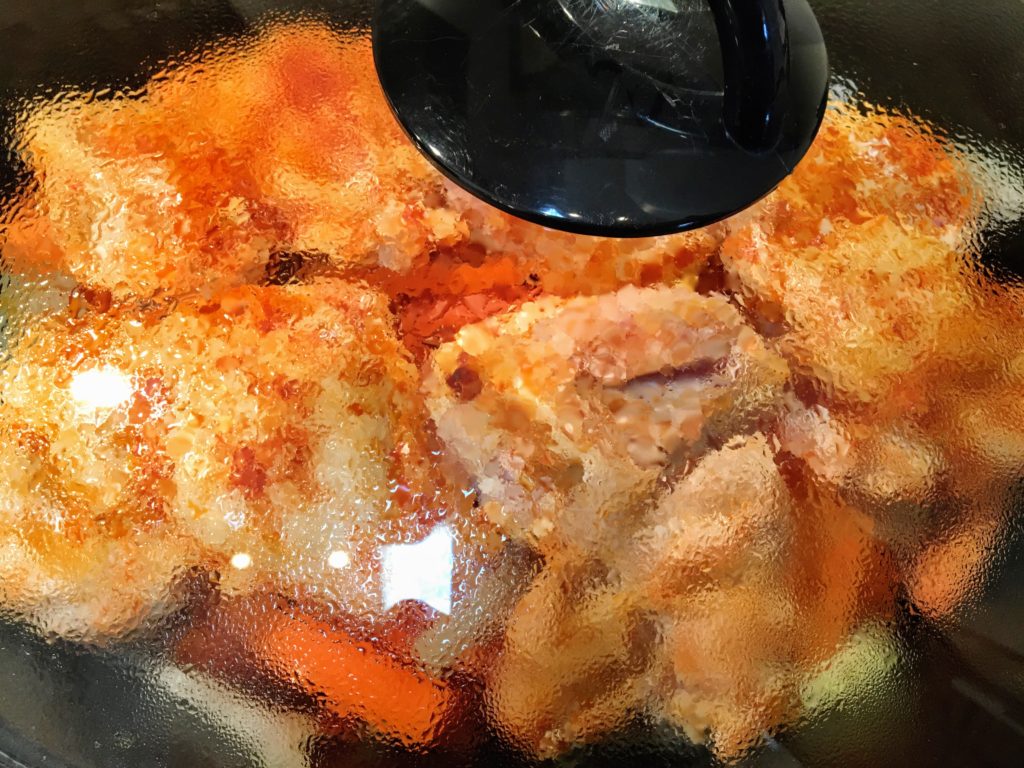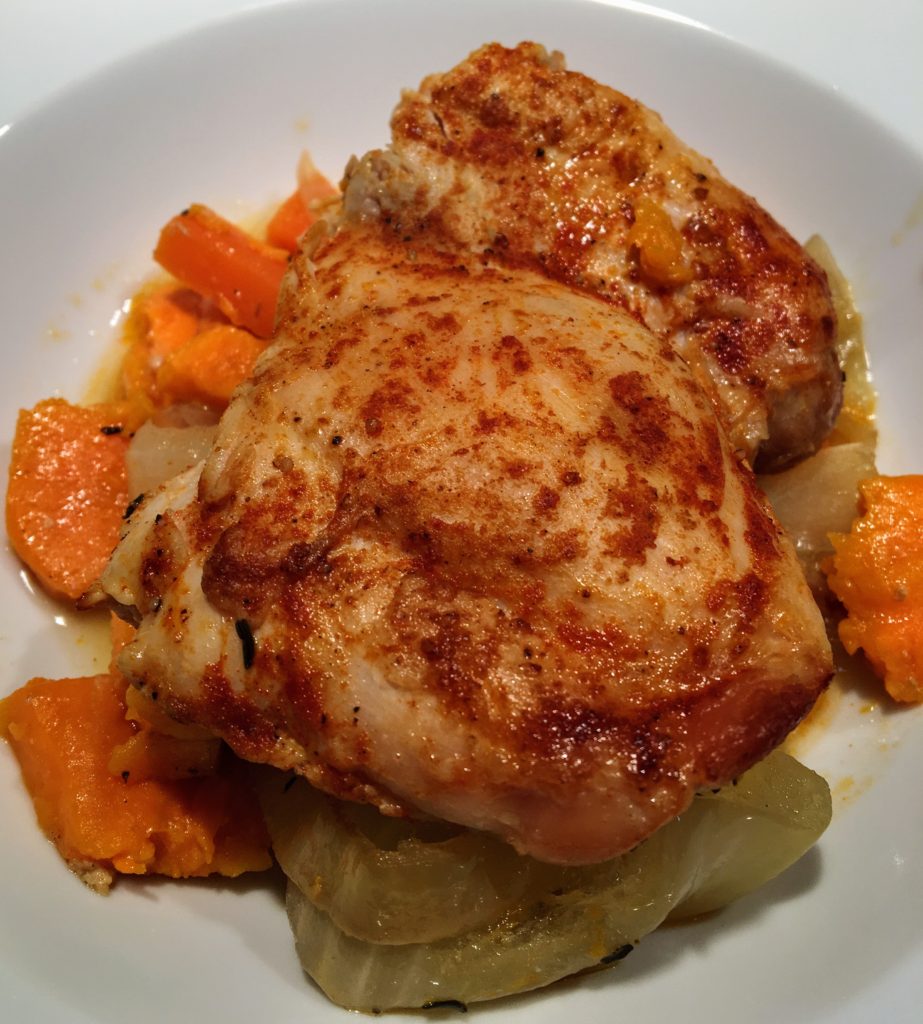 Great, filling, gluten-free, dairy-free meal. Enjoy!