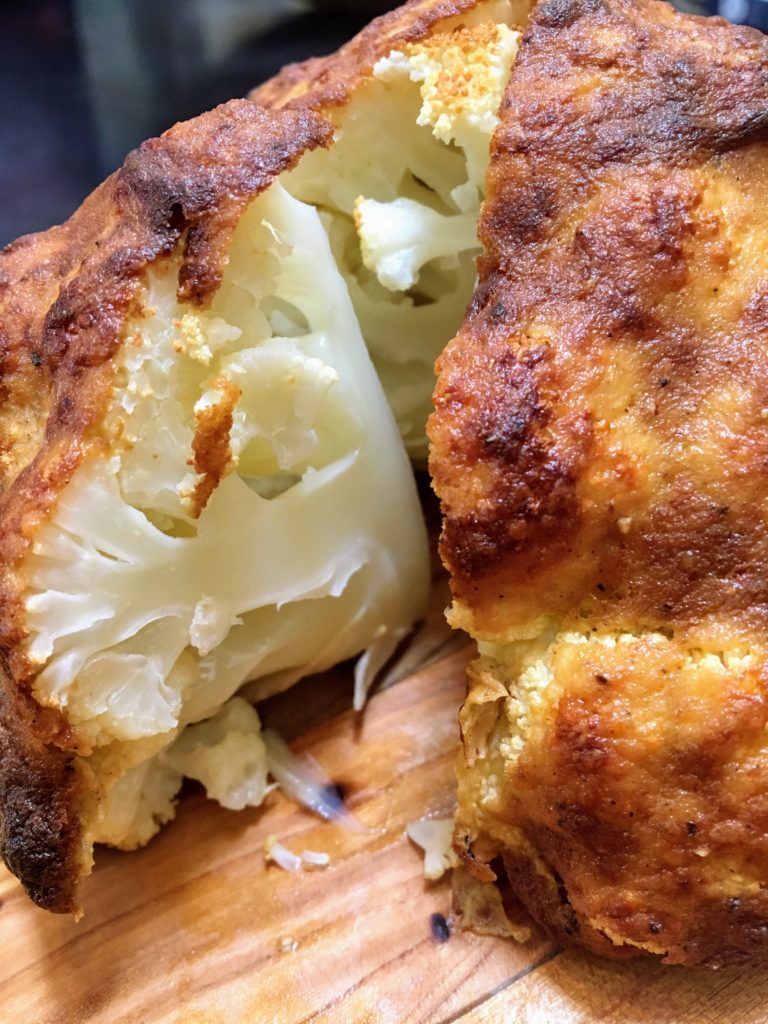 After seeing delicious roasted whole cauliflowers all over the internet, I finally decided to try it. This is an amazingly easy, satisfying side dish or vegetarian main. The outside of the cauliflower forms a savory browned crust of tangy mustard and garlic, roasted at high heat. The inside is tender and tasty. I based my attempt on this recipe: Mustard Parmesan Whole Roasted Cauliflower, omitting the parmesan to make it dairy-free.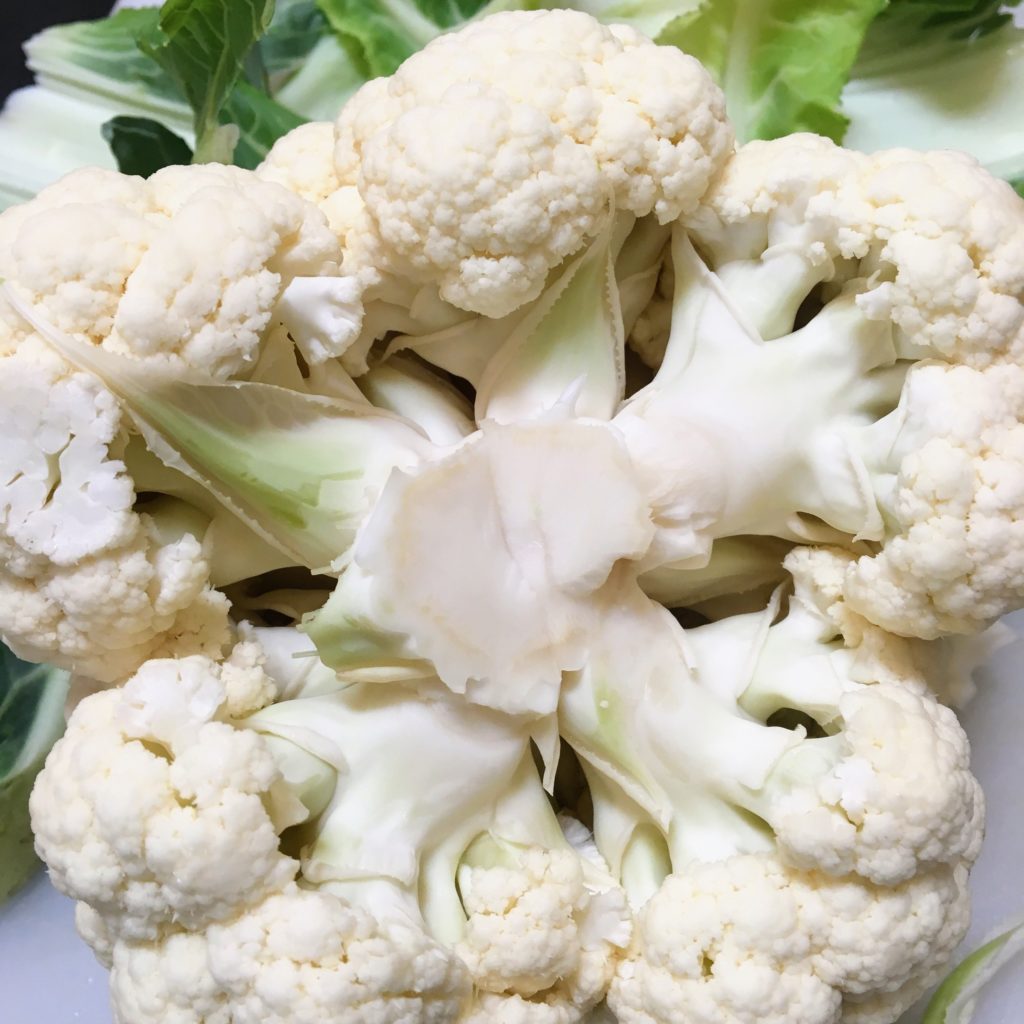 First, preheat the oven to 450. I started off with a whole organic cauliflower. This one was on the small side. After trimming the leaves and stalk to make the bottom even and washing the cauliflower, cut a clove of garlic in half and rub it all over the cauliflower. Place the cauliflower on a foil-lined baking sheet.
Dijon mustard is a great combination with garlic. I used around two tablespoons dijon mixed up with 1/4 cup olive oil and a bit of salt and pepper. Brush this flavorful mixture all over the head of cauliflower.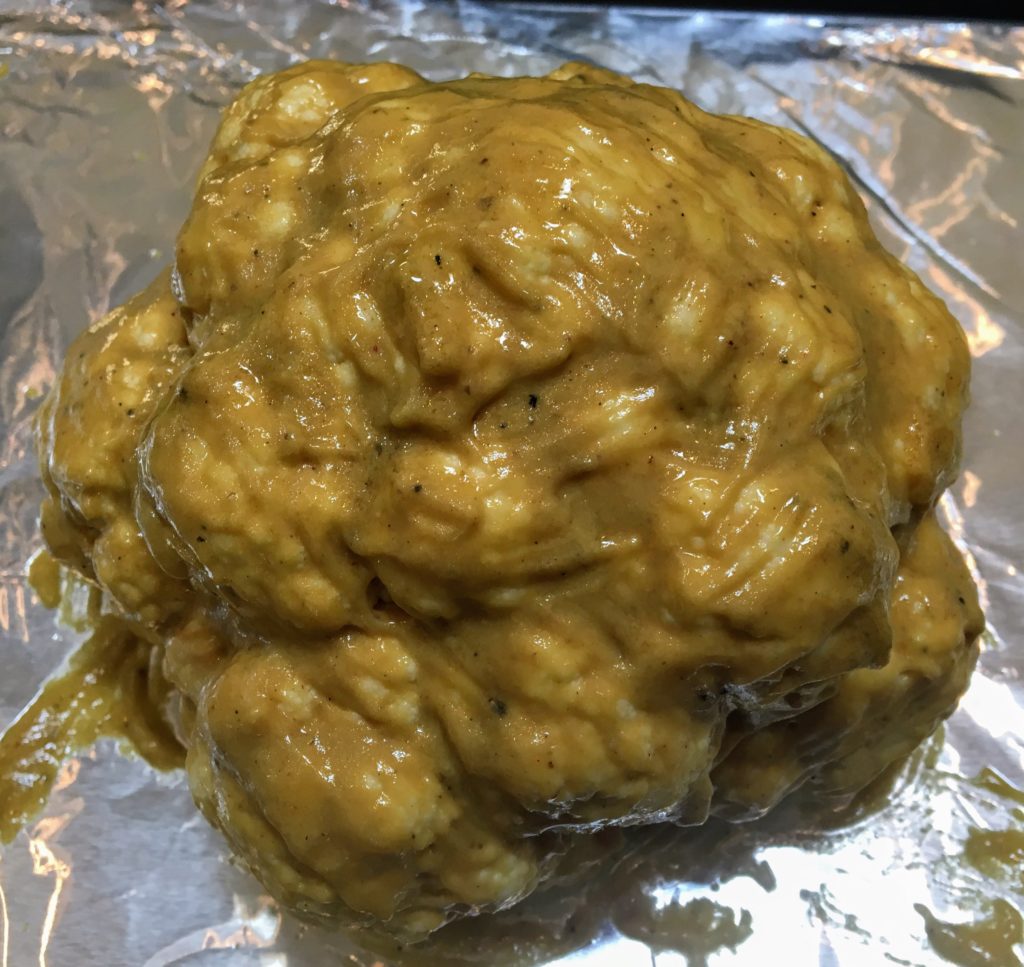 Now it's ready to bake — 50 minutes to an hour for a large cauliflower, this small one took 45.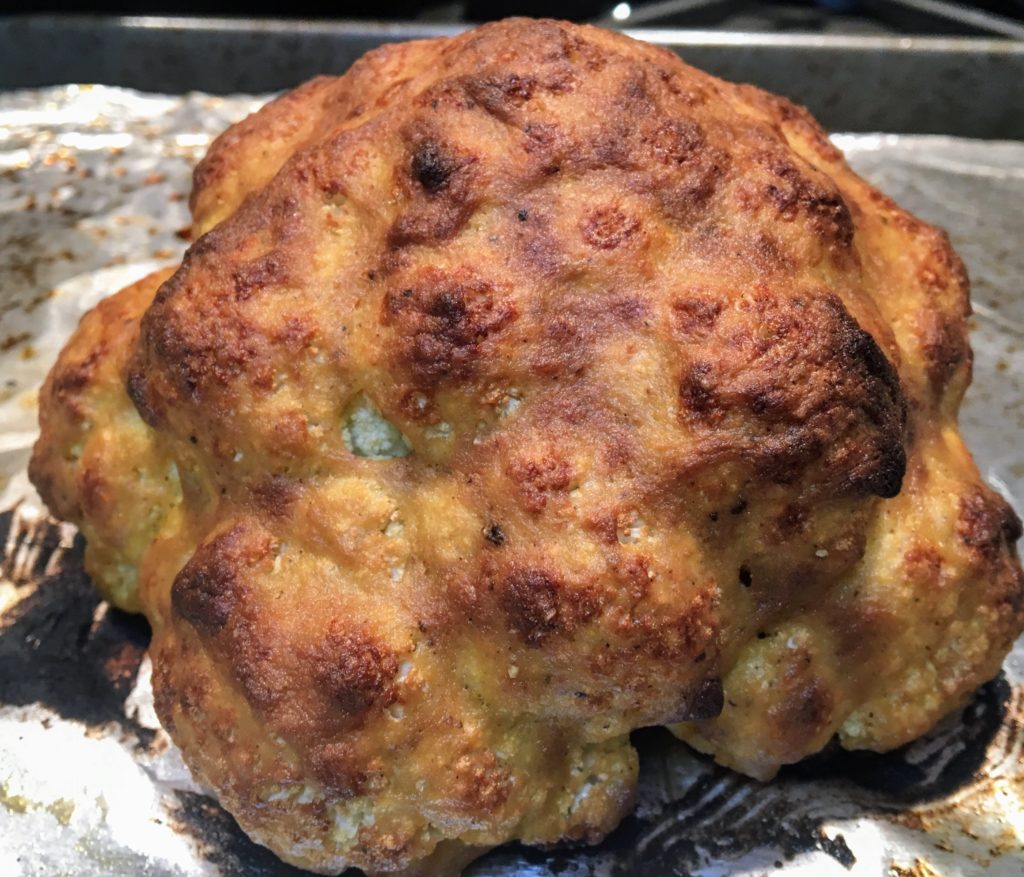 When it comes out the outside should be well-browned and slightly crusty, with the inside tender but not overdone. The seasoned outside provides enough flavor for a whole slice including the plain interior. Very satisfying and would make great healthy comfort food on a cold day. Lemon slices and chopped fresh parsley would make great garnishes as suggested in the recipe this was adapted from.