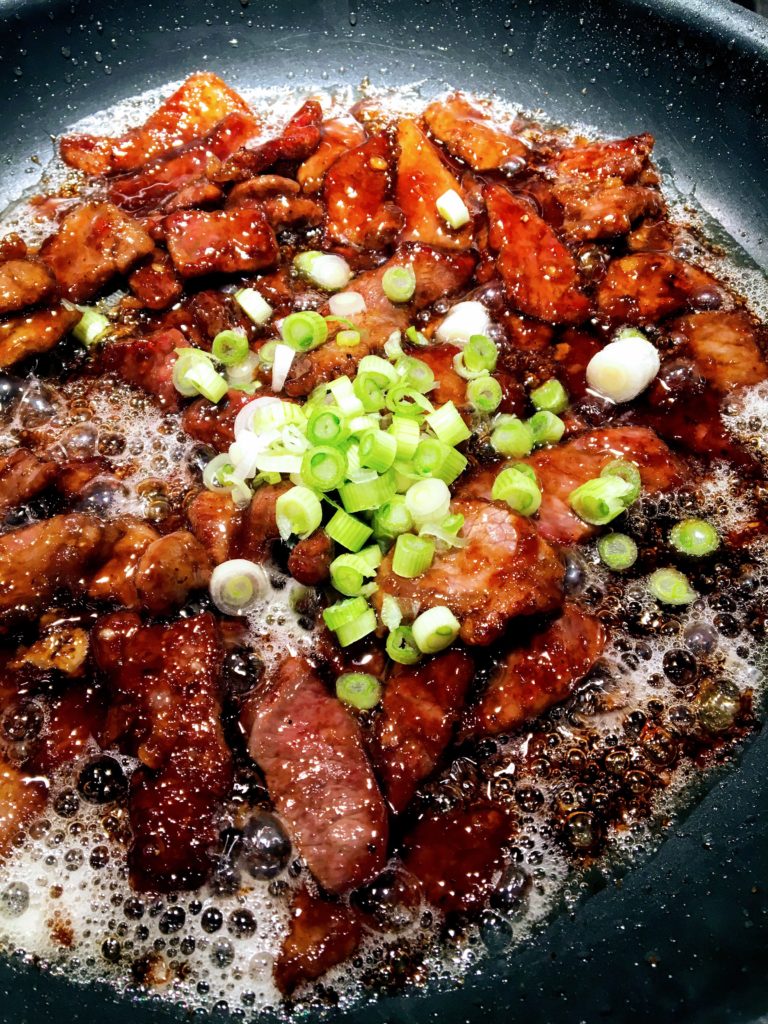 Tried this amazing Mongolian Beef from Paleo Cupboard and wanted to provide a quick overview. It was my first time making a Mongolian Beef recipe and it worked great. I was more interested in finding a gluten-free and dairy-free recipe than one that was strictly Paleo, so I used canola oil for frying instead of bacon grease/lard. This negated the "Paleo" label. Otherwise, I followed the recipe exactly.
Coating the meat in arrowroot flour before frying created a nice light, crispy texture that held the sauce well. The sauce had fantastic flavor but was extremely sweet.  I would recommend reducing the amount of honey in the sauce from 1/3 cup to 1/4 cup or less.  I was curious about whether using the coconut aminos called for in the recipe where you would usually find soy sauce would produce a different taste. I did not notice anything unexpected, but would consider using wheat-free soy sauce next time (that would keep it gluten-free, but soy is not considered Paleo).
As with most recipes involving coating meat in flour and frying, this recipe can get messy. At the same time, it makes a relatively quick meal that tastes great. This is an intensely flavorful and heavy dish — I like the suggestion of serving this over steamed broccoli, snow peas, or carrots to balance out the fried/sticky aspects. We will definitely try this one again.