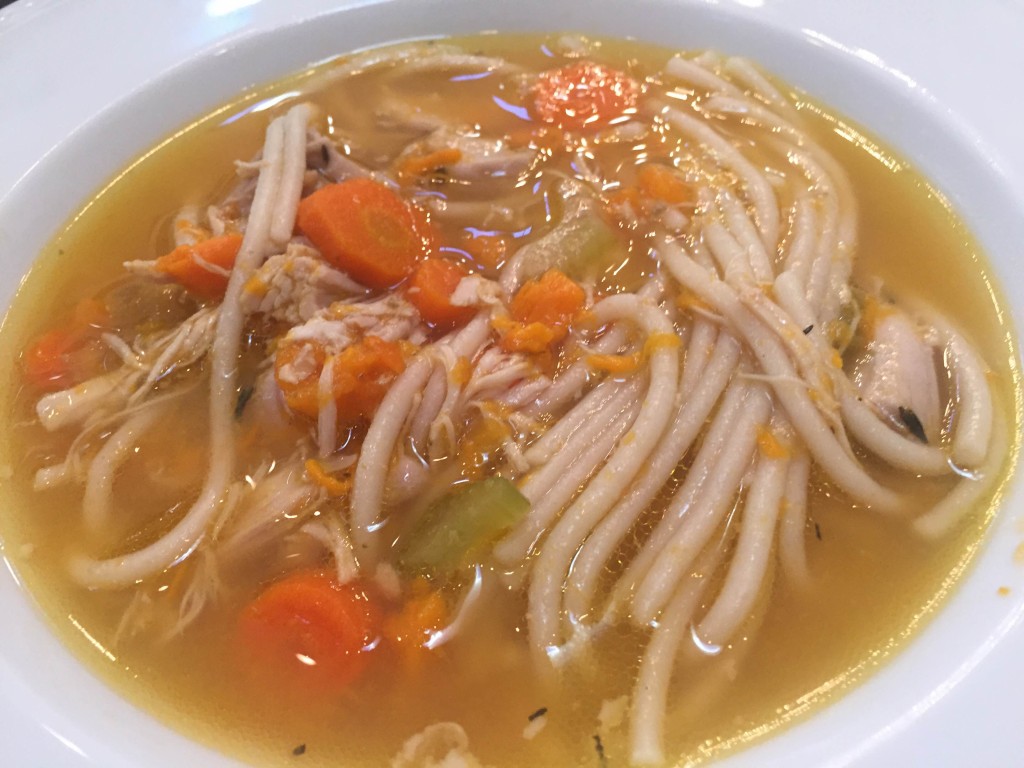 This hearty, gluten-free and dairy-free meal is about as easy as it gets. Made some tweaks to this Betty Crocker recipe: Slow-Cooker Hearty Chicken and Noodle Soup. As adapted, here's what it looks like:
1 1/2 pounds boneless skinless chicken thighs
1 pound carrots, peeled and cut into rounds
1 sweet potato, peeled and cut into 1″ dice
1 teaspoon salt
1 teaspoon dried thyme leaves
1/2 teaspoon dried parsley
1/2 teaspoon freshly ground pepper
1 dried bay leaf
2 medium stalks celery, chopped (1 cup)
2 cartons (64 ounces total) chicken broth (8 cups)
10 oz. uncooked gluten-free noodles, shape of your preference
Place chicken, carrots, salt, thyme, pepper, bay leaf, celery, and broth in 3- to 4-quart slow cooker.

Cover and cook on low heat setting 6-8 hours.

Remove bay leaf. Shred chicken in slow-cooker using two forks. Stir in noodles. Cover and cook 20 minutes or until noodles are tender.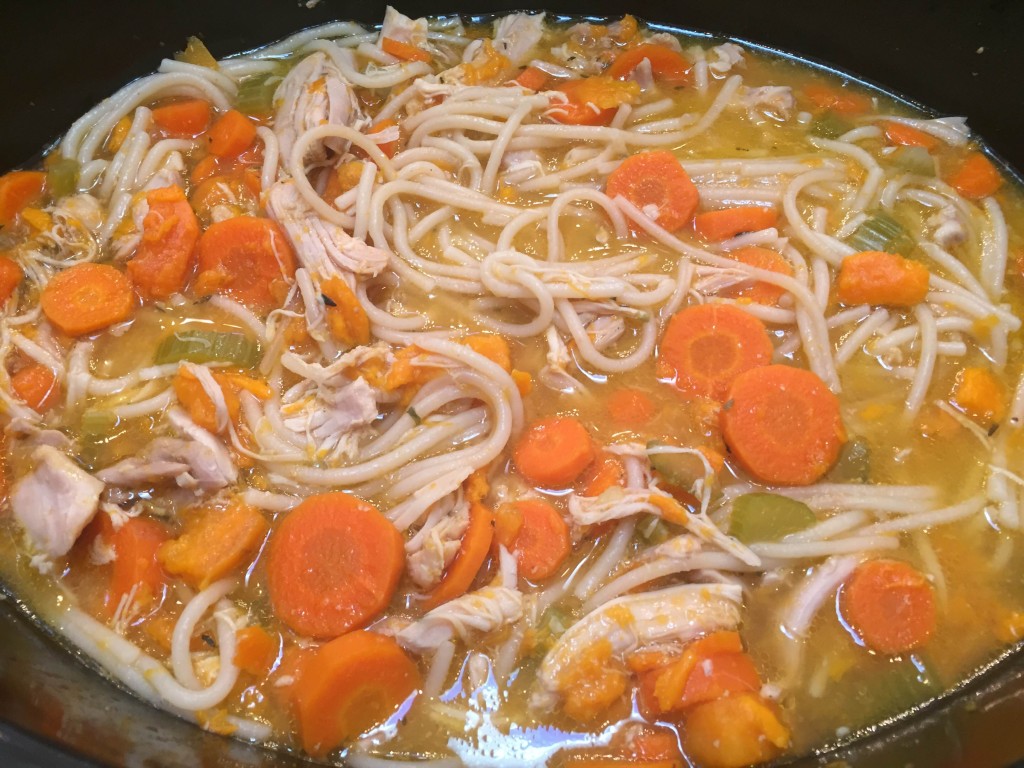 Using chicken thighs gives this recipe a lot of flavor. I omitted onions and garlic to make it as mild as possible on the stomach. And my little guy requested spaghetti noodles, so there they are (I used rice noodles).