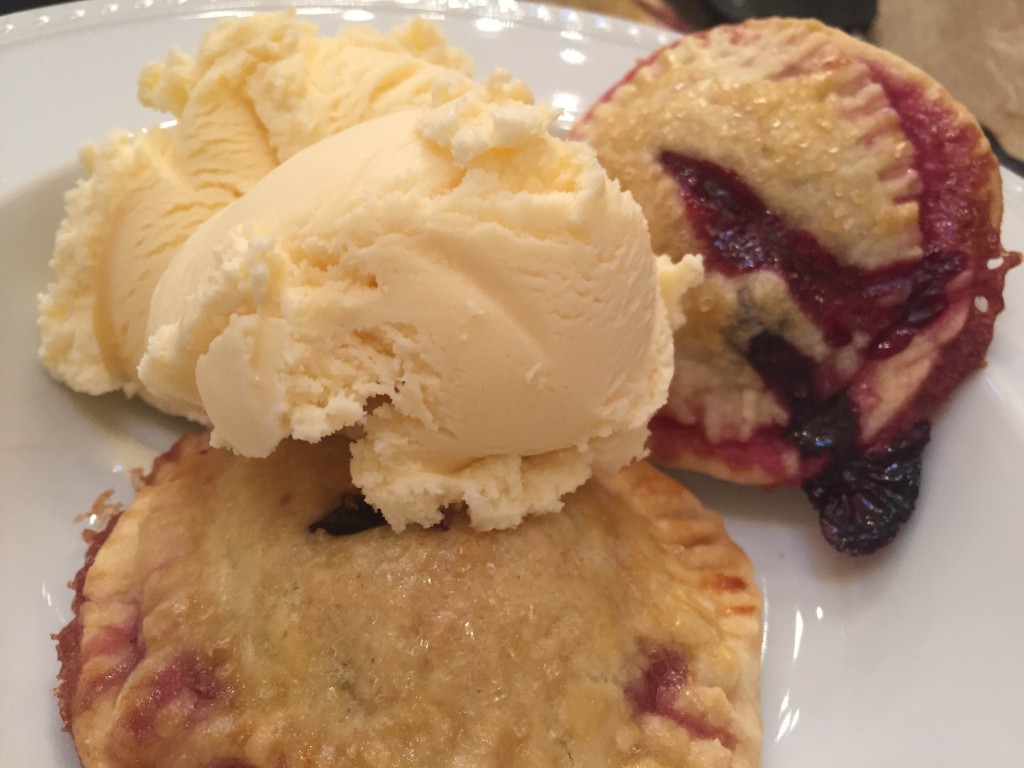 The original recipe for these uses a star-shaped cookie cutter to make star pies for the 4th of July: 4th of July Star Shaped Berry Hand Pies. I didn't have a big enough star cookie cutter so went with round. Less exciting but still tasty. The crust is easy to make and is pretty close to normal homemade pie crust with a little sugar added. Egg wash and a sprinkle of turbinado sugar on the outside of the baked pies gives them a nice crispy, sparkly golden brown finish. I stuck to the recipe exactly and it worked great. The pies cook quickly since they're small, so that makes the whole process fairly quick.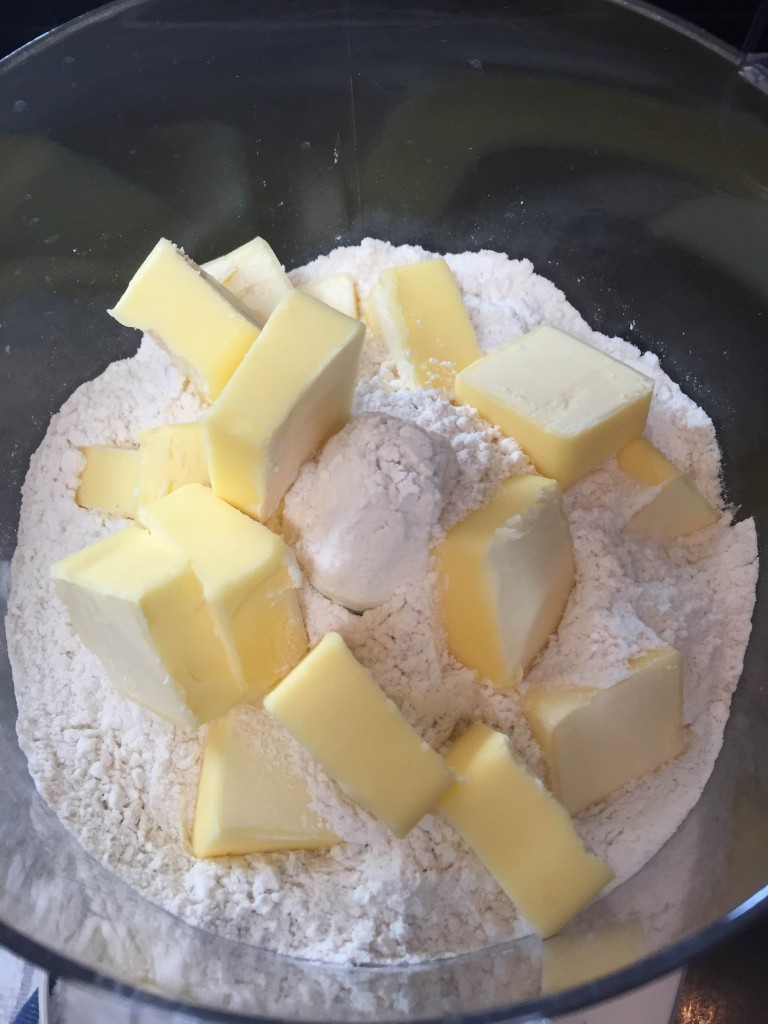 Pie crust prep. Flour, sugar, salt, butter, ice cold water. Easy in a food processor.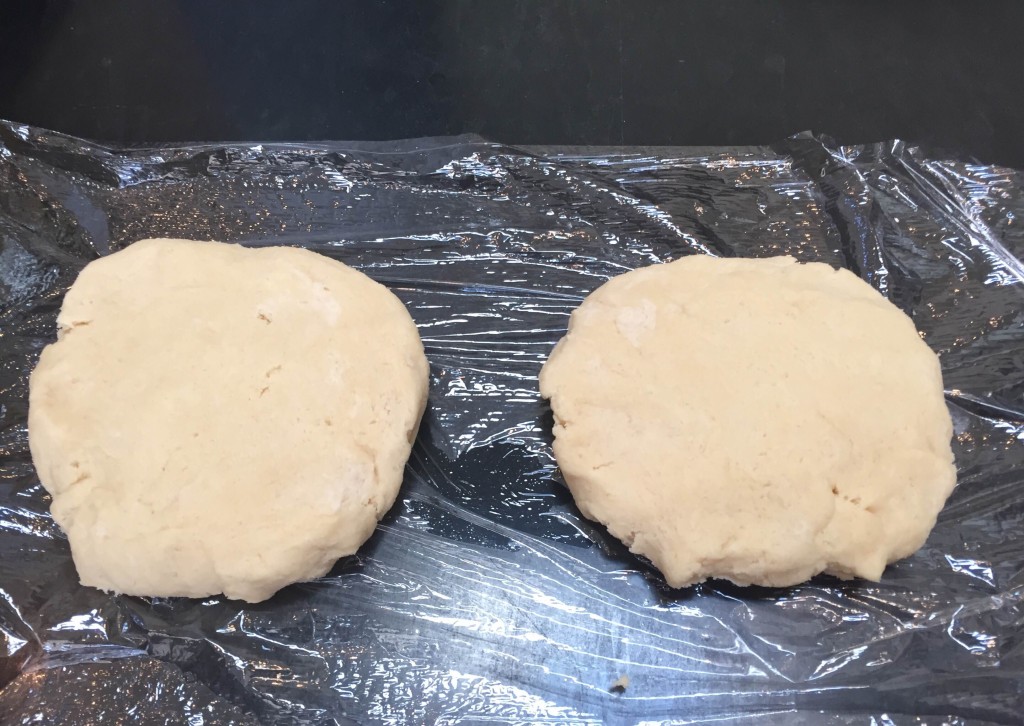 The dough chills for 30 minutes, so make it first and do other things (like the filling and other prep) while it chills.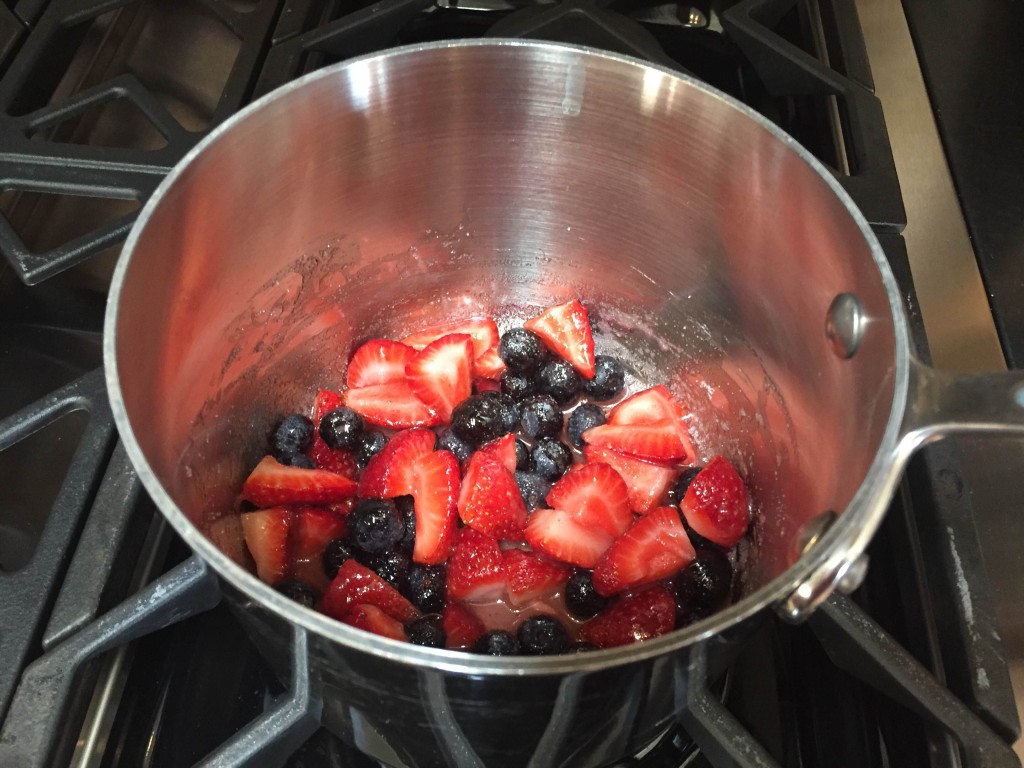 I used a combination of blueberries and strawberries because that's what we had around. The mixture cooks for 3-5 minutes, add cornstarch, and done.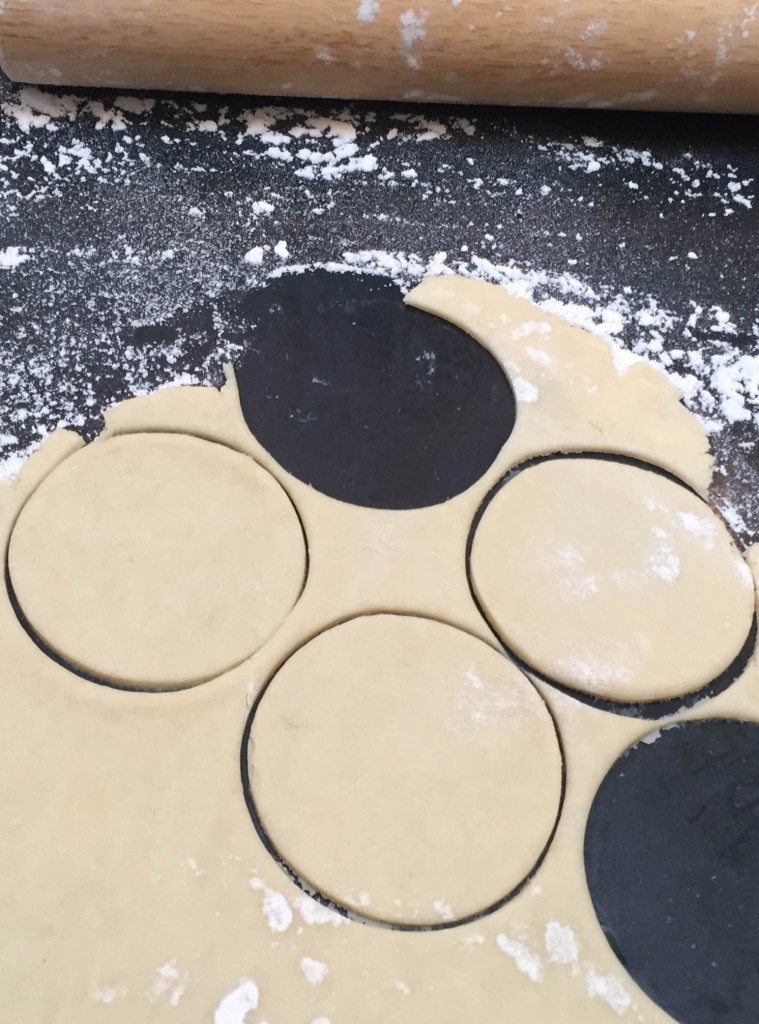 Used a 3″ biscuit cutter for these rounds. The recipe made 16 hand pies.
These are so small that not a ton of filling fit in each one. Would probably make them bigger next time, maybe by using a bowl to cut a larger circle and then folding it over to enclose the filling.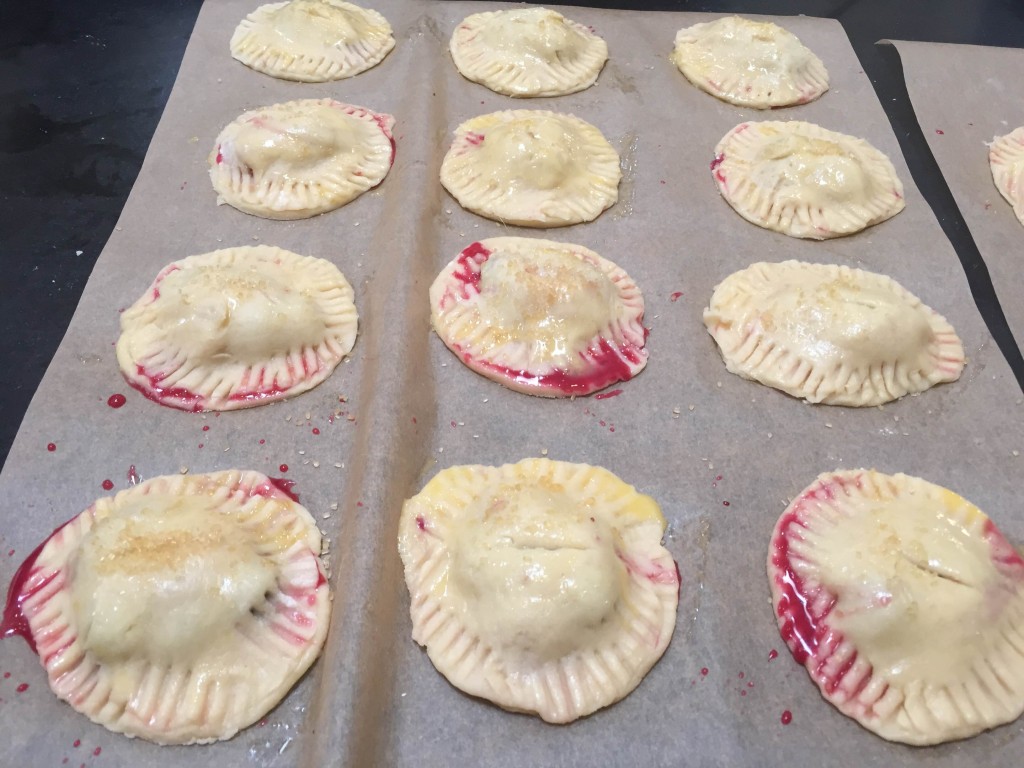 Things get a little messy when you put the two sides together and seal them up with a fork around the edges. But, hey, they're homemade.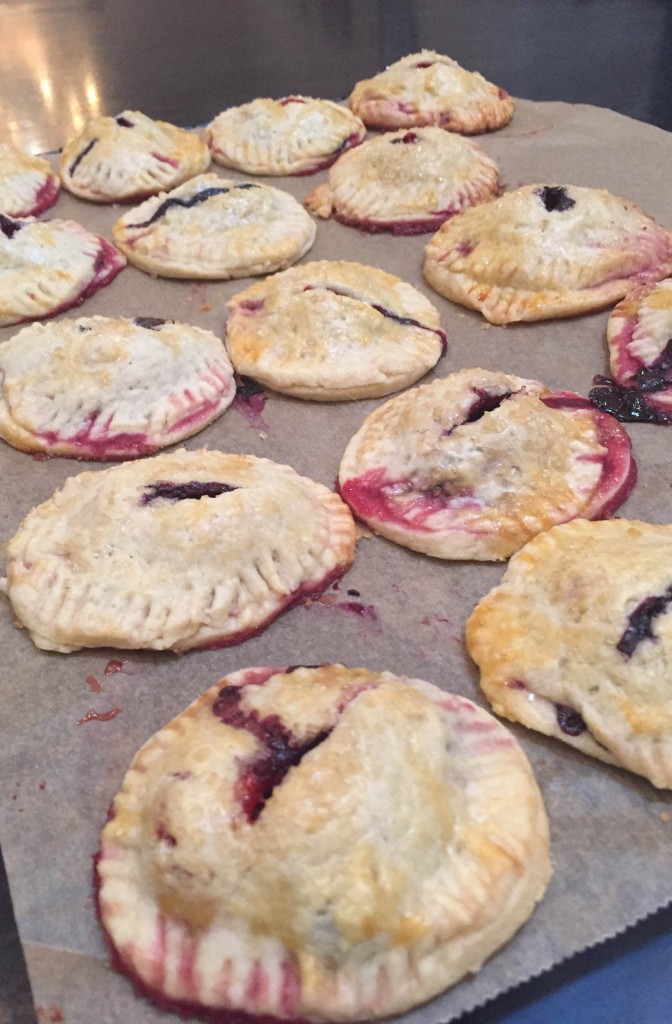 These bake in approximately 30 minutes.