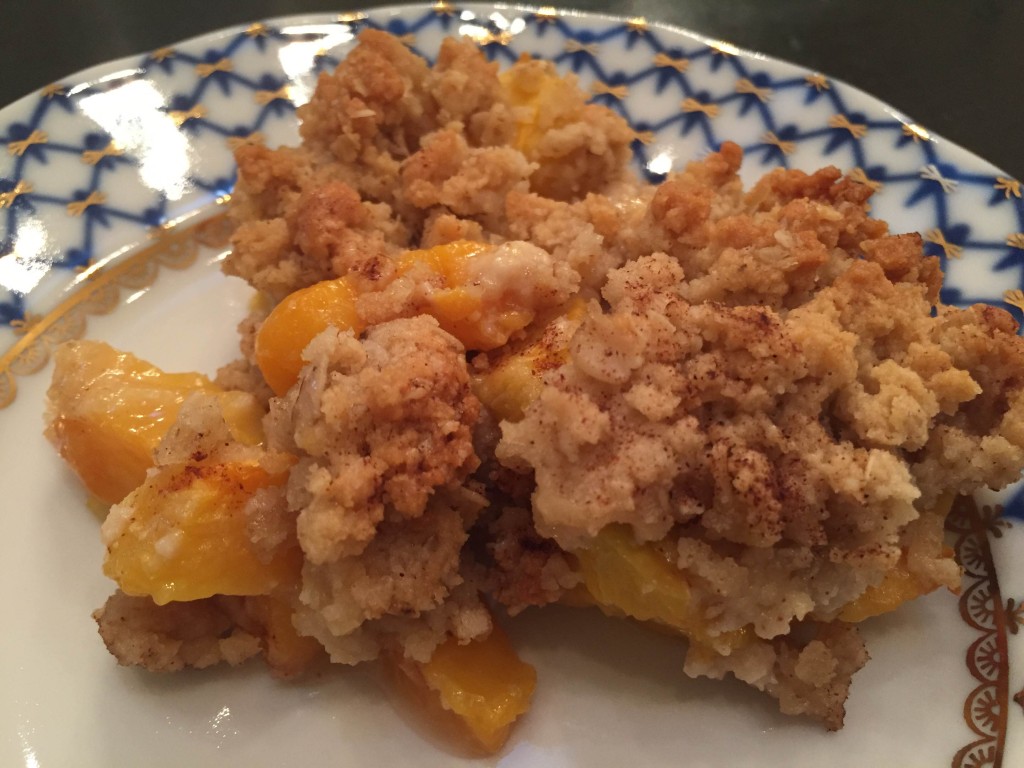 Nothing better than ripe, fresh peaches in season. Some of the ones in this recipe came right off the tree in my parents' backyard. This fast, easy recipe is perfect for making a simple, very homemade tasting dessert on a summer night: Paleo Peach Crisp. It is dairy-free and gluten-free. I made a couple changes to the original recipe as follows:
-Used half as many peaches with the full recipe of "crisp" topping
-Added half a cup of oatmeal to the crust because the batter seemed runny vs. crumbly
-Used coconut oil vs. palm oil
-Sprinkled cinnamon on top before baking
-Greased pan with coconut oil before adding ingredients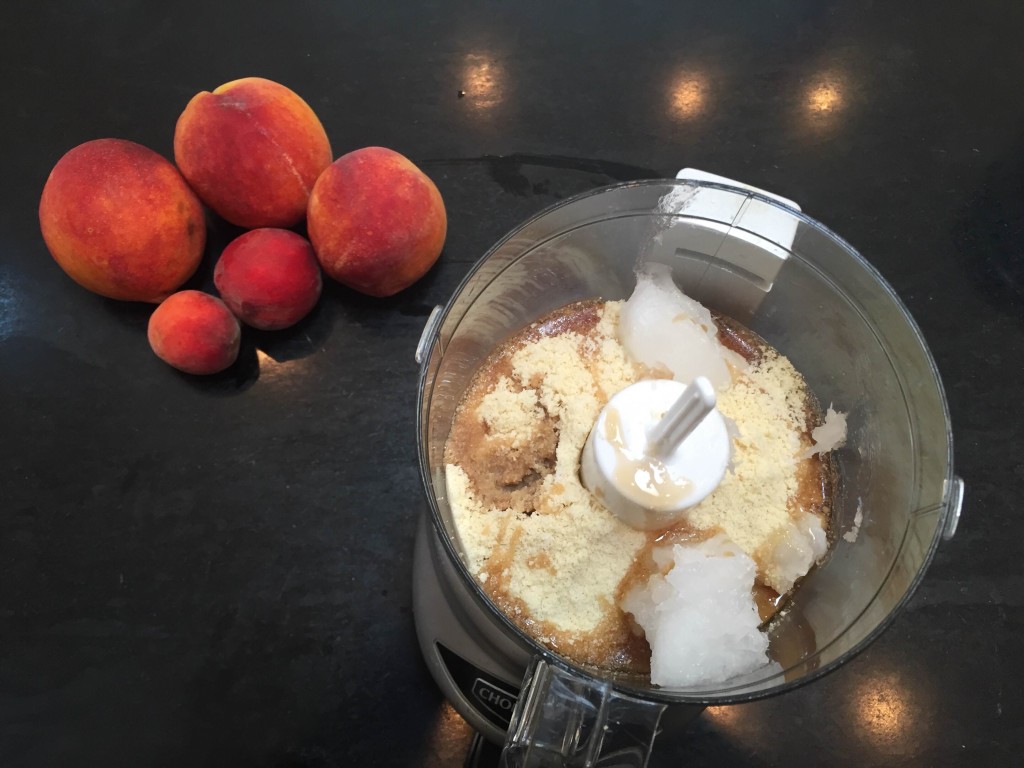 The recipe uses almond flour, which I have found to be a great-tasting, well-baking, lower carb substitute for wheat flour. Paired with coconut oil, salt, vanilla, and maple syrup, this makes a nice basis for the crust of this dessert. I found this mixture to be a little more liquid than expected — it probably would have resulted in a more cobbler-like texture for the end product. Not a bad thing. However, I was looking for a more crumbly "crisp" texture, so added 1/2 cup gluten free oats to the food processor and mixed them in. This means the recipe is no longer "paleo," but it would be easy to keep it paleo if that's your goal. This made a nice, workable topping that could be sprinkled on the peaches. See below for how the assembly looked.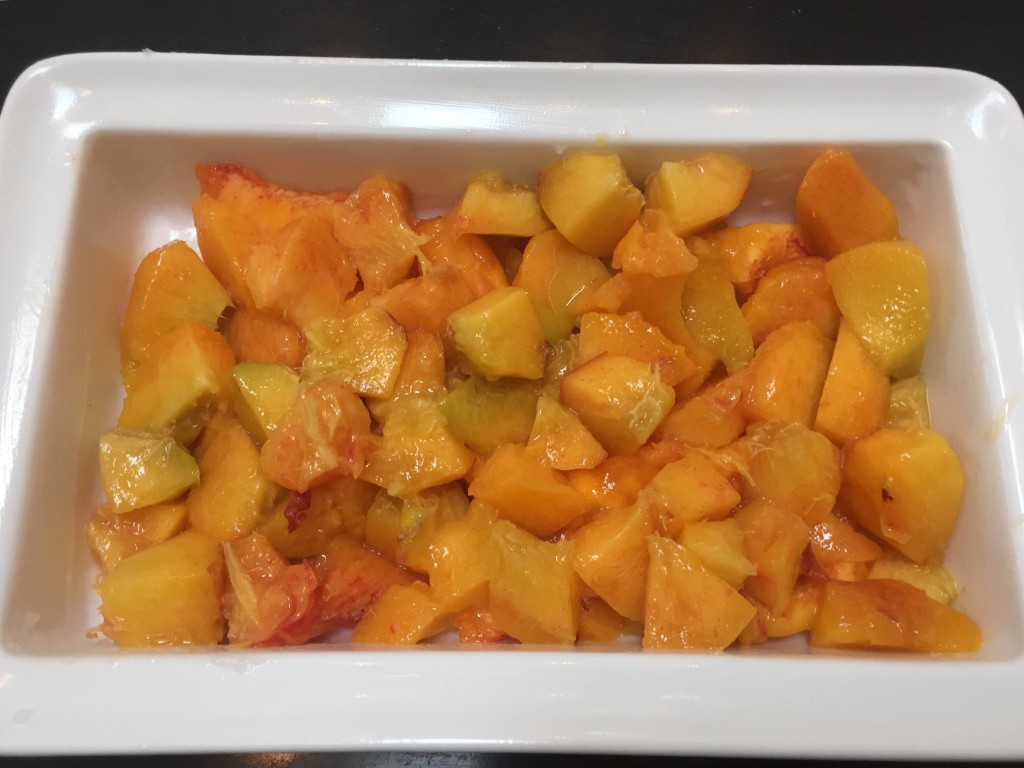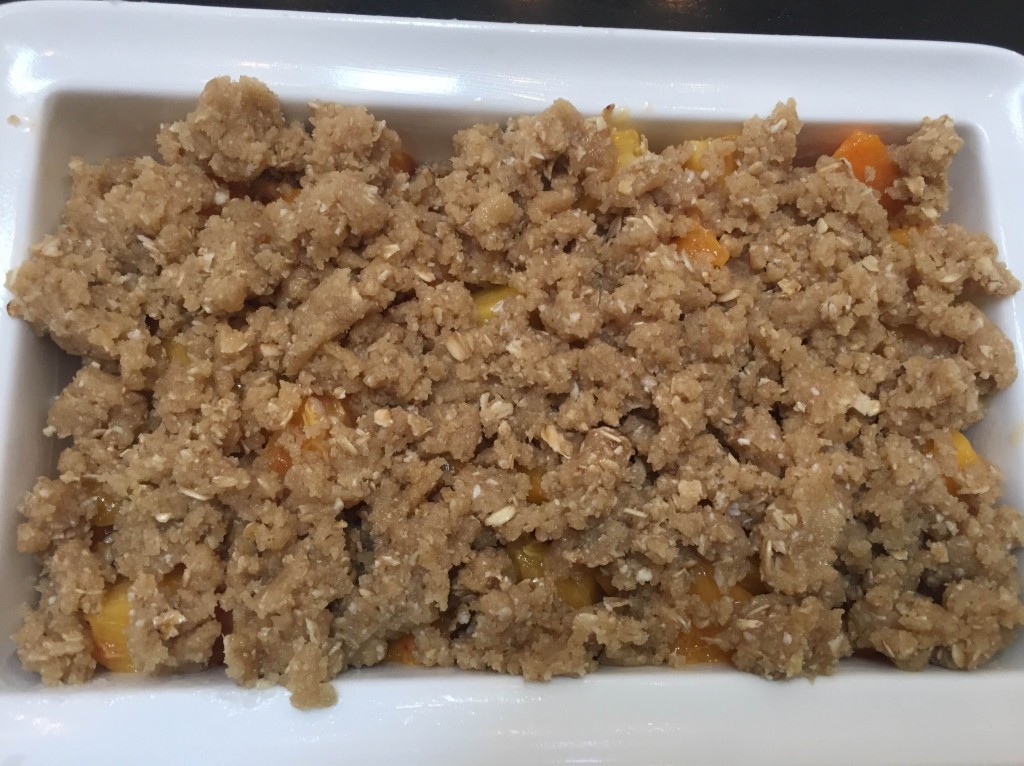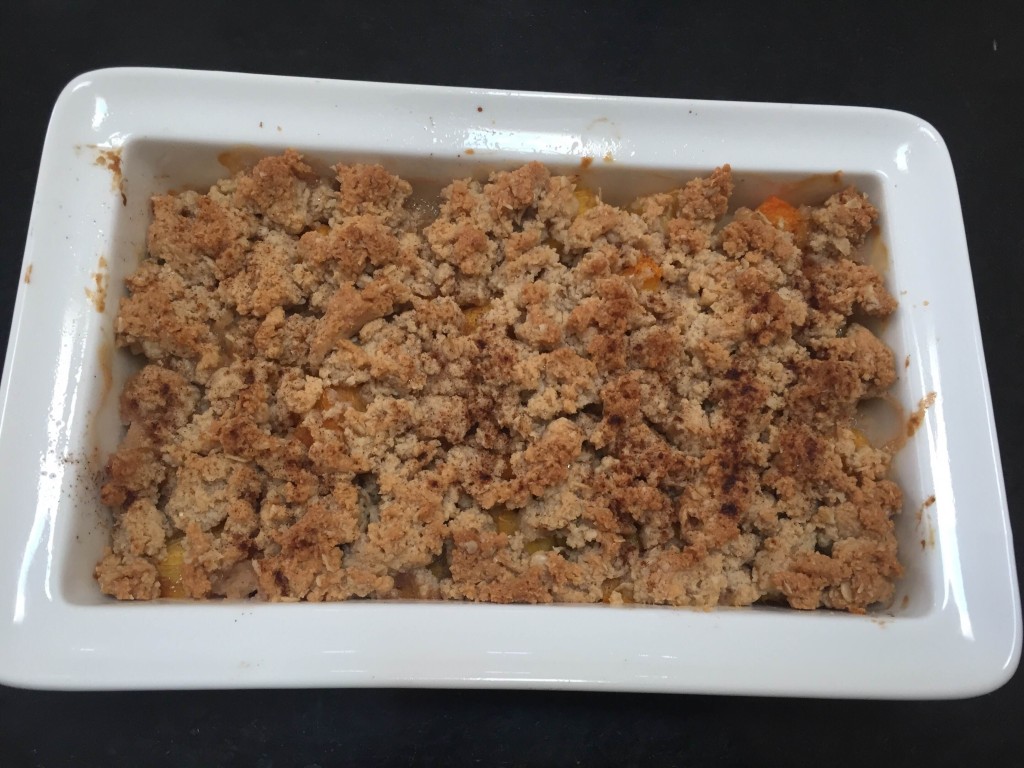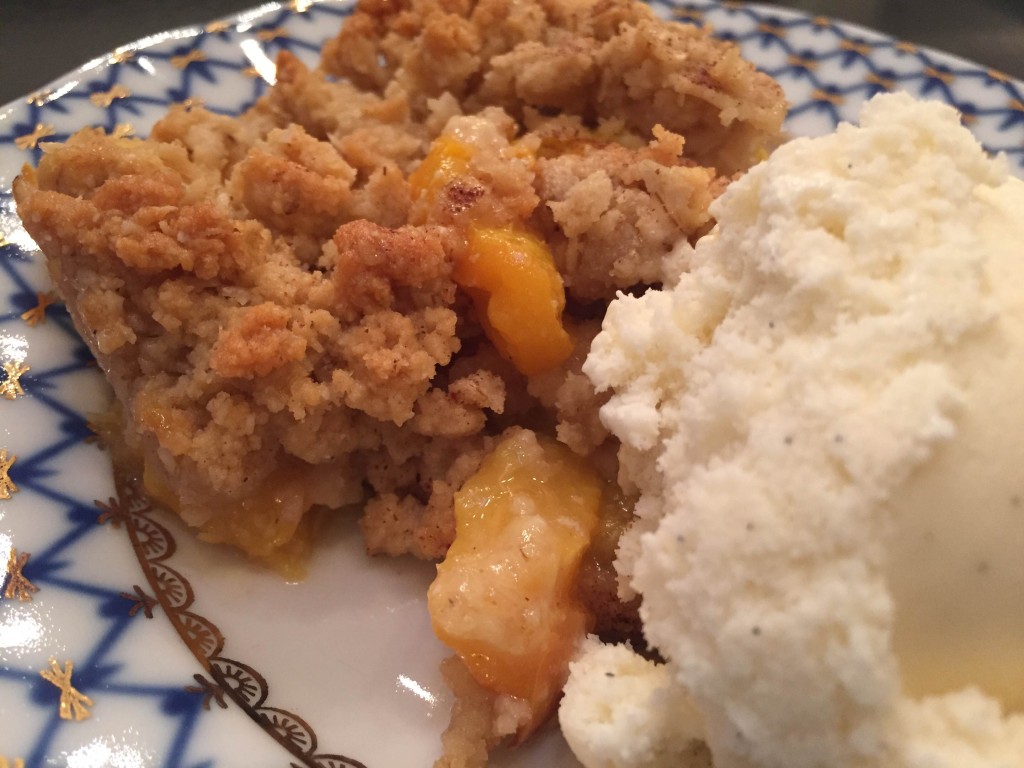 The end product turned out great — crispy but not dry, with the peach flavor coming through, and not too sweet. I would love to see more restaurants serve something like this as a gluten-free, dairy-free dessert option. Amazing with vanilla coconut milk ice cream. And easily adapted for all seasons using apples, berries, etc.