I used this recipe, Paleo Zucchini Fritters, as a template, but made a few changes:
Doubled the recipe (this made 12 fritters)
Used both zucchini and yellow summer squash
Added onion
Added arrowroot
Made thinner, flatter fritters for more even cooking.
Here's the adapted recipe:
2 medium zucchini, shredded (about 5 cups)
2 medium summer squash, shredded
1/2 medium onion, shredded
4 tsp sea salt
1/2 cup coconut flour
1 heaping teaspoon arrowroot
2 eggs, beaten
2 tsp black pepper
Coconut oil for cooking
Shred the zucchini, squash summer and onion using a box grater or a food processor fitted with a shredding blade and put shredded vegetables in a large bowl. Sprinkle with the salt and toss well. Let for 10 minutes.
Take handfuls of the squash mixture and squeeze out as much water as possible, placing it into a new bowl.
Add the coconut flour, arrowroot, egg and pepper. Stir to combine.
Heat a large skillet over medium heat. Melt approximately 1/2 cup coconut oil in the pan until a small piece of squash placed in oil for a test sizzles and fries. Take enough squash in your hand to cover your palm, and flatten out to about 1/3 inch thick. Place patties into oil.
Cook each side for 3 to 5 minutes or until nicely browned. Repeat until squash mixture is used up.
Cool on a cooling rack covered in paper towels to drain.
A garnish of fresh herbs and lemon makes this nice. I picked some fresh flat leaf parsley from the garden. Avocado Lemon Mayo makes a fantastic sauce.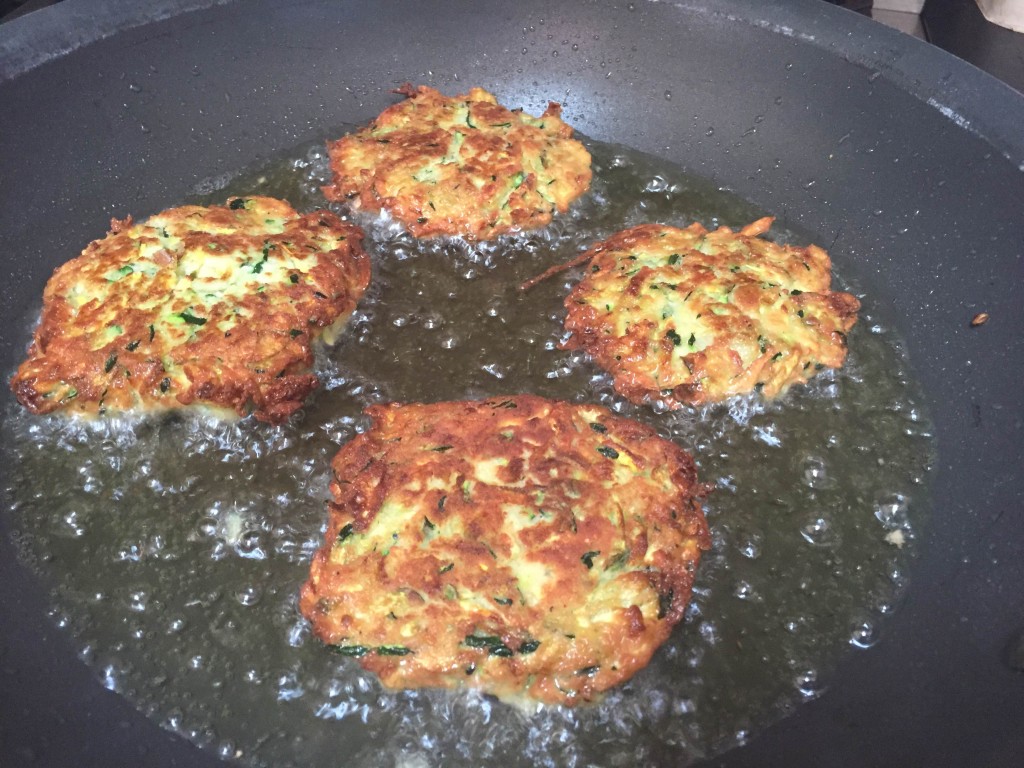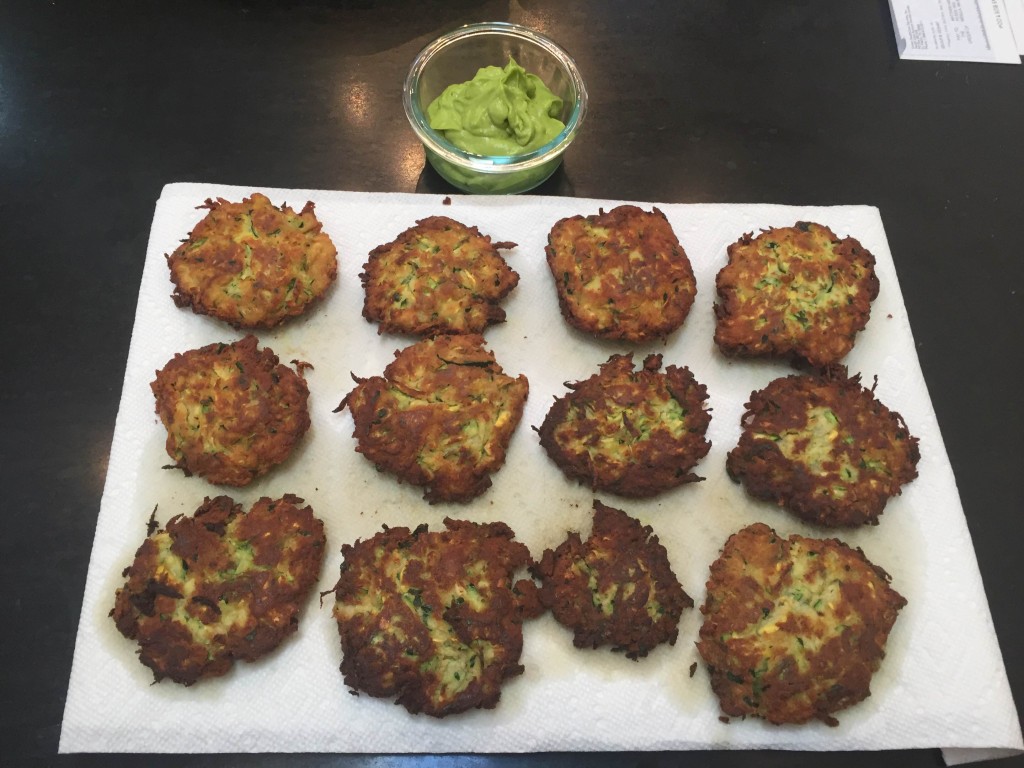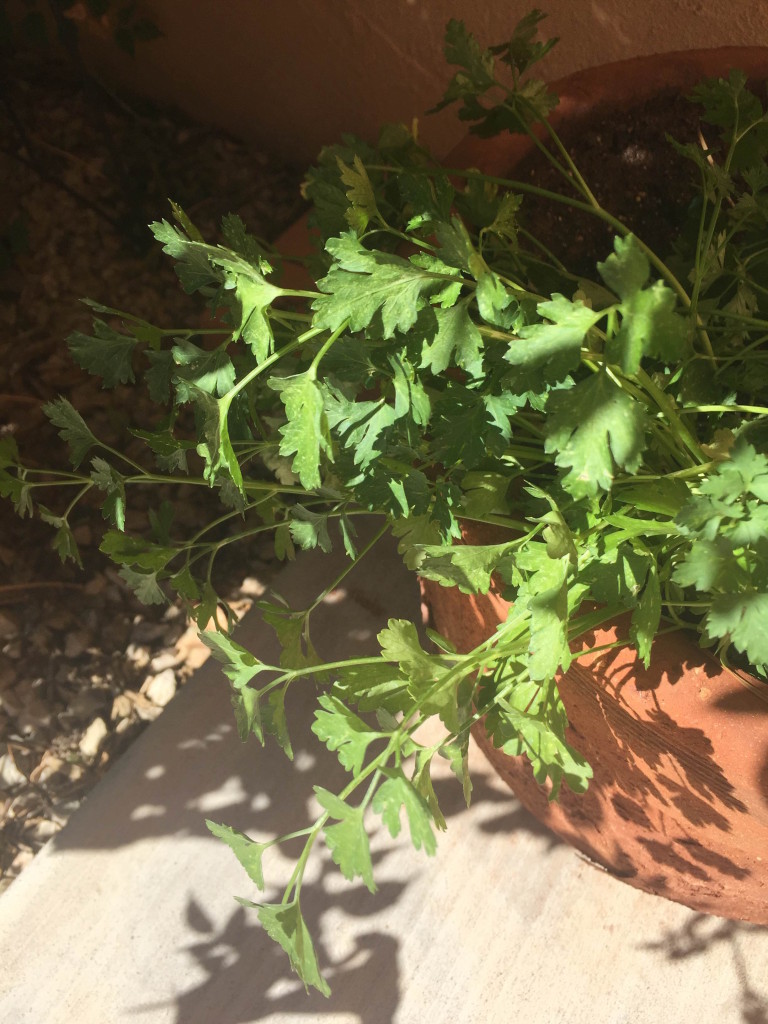 Next time I make these I may try without the coconut flour to see if they still hold together. I find that coconut flour scorches easily, and these may actually be fine without it.