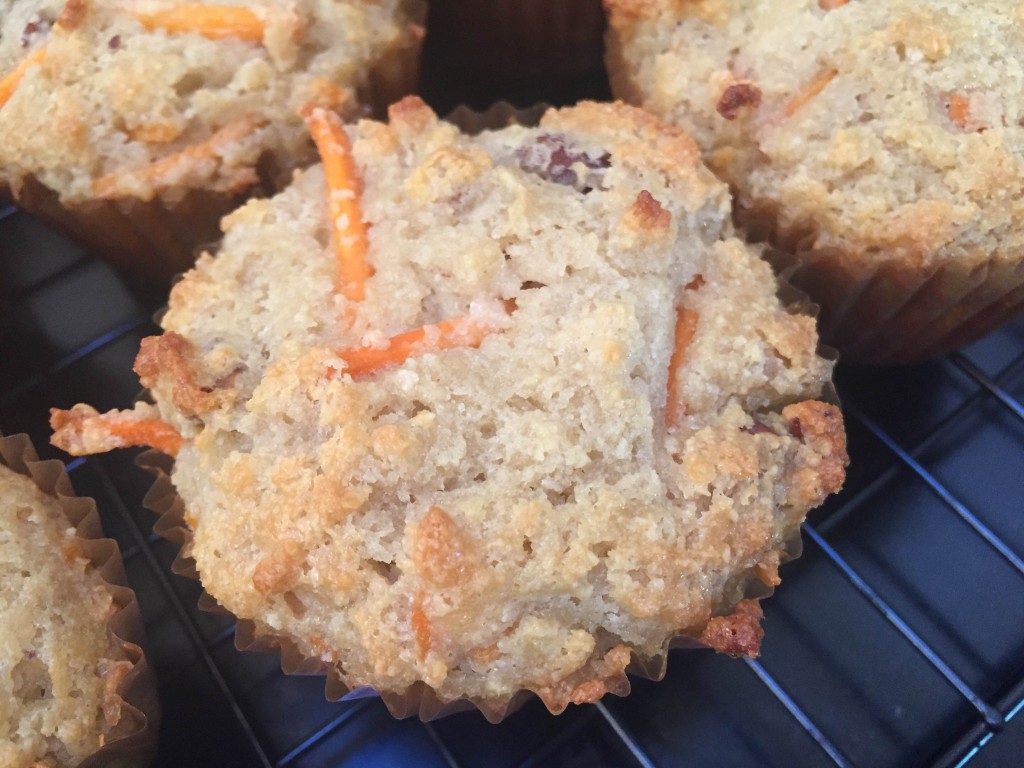 This is an adaptation of this great gluten-free/dairy-free blueberry muffin recipe: Gluten-Free Blueberry Muffins. Using almond flour rather than any grains and lots of eggs gives these a custardy texture, but with enough firmness to hold together. I'm becoming a big fan of grain-free baked goods without too much added sweetener. These use a little honey (I used less than the recipe calls for). If you cut out sugars from your diet, you start noticing the natural sweetness of many ingredients. Even the coconut oil in these adds a little sweet taste.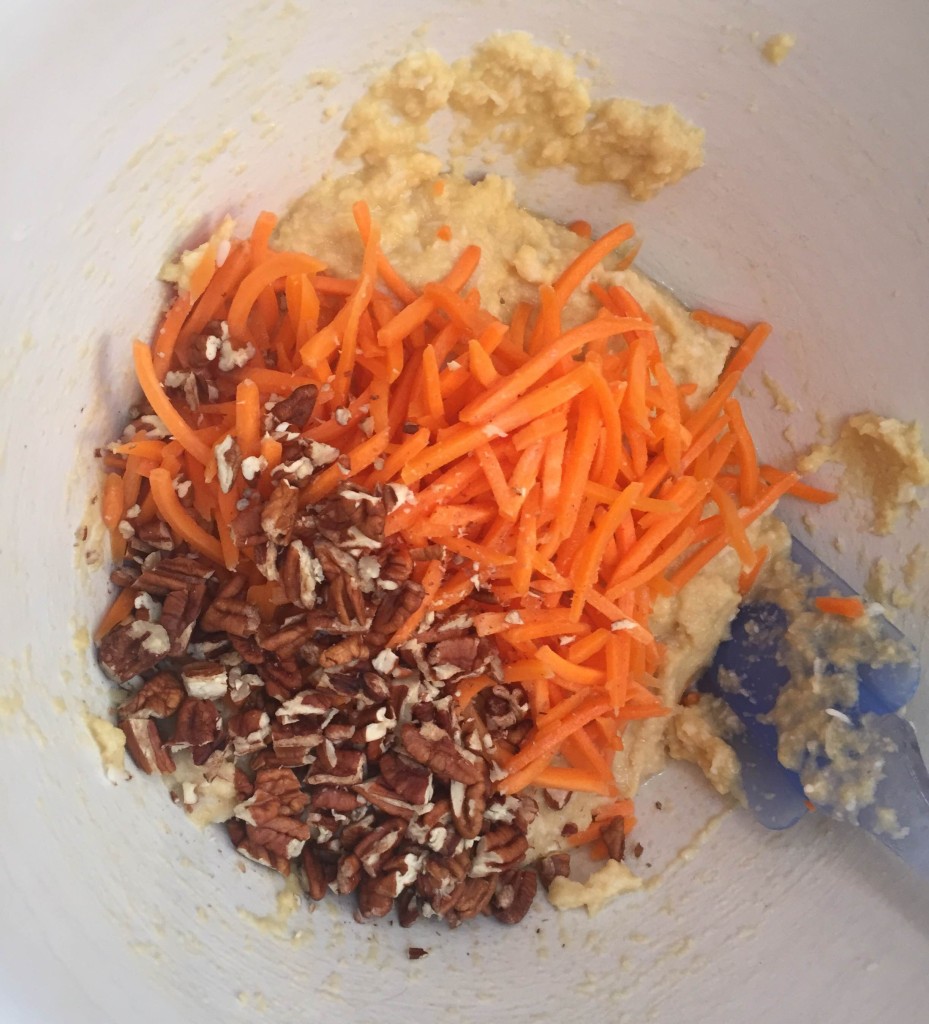 Here's the adapted recipe:
2 cups almond flour
1/2 tsp. baking soda
1 pinch sea salt
3 eggs
1/3 cup honey
1/2 cup coconut oil, melted
1/2 cup nut milk such as almond, coconut or cashew
1 tsp. vanilla
1 cup shredded or grated carrots
1/2 cup pecans
Preheat oven to 350 degrees. Mix dry ingredients in one bowl and wet ingredients in separate bowl. Combine until mixed well. Add carrots and pecans. Spoon into muffin tin with liners and bake for 20-22 minutes. Using muffin tin liners helps keep these together and makes them more portable! Makes 12 muffins.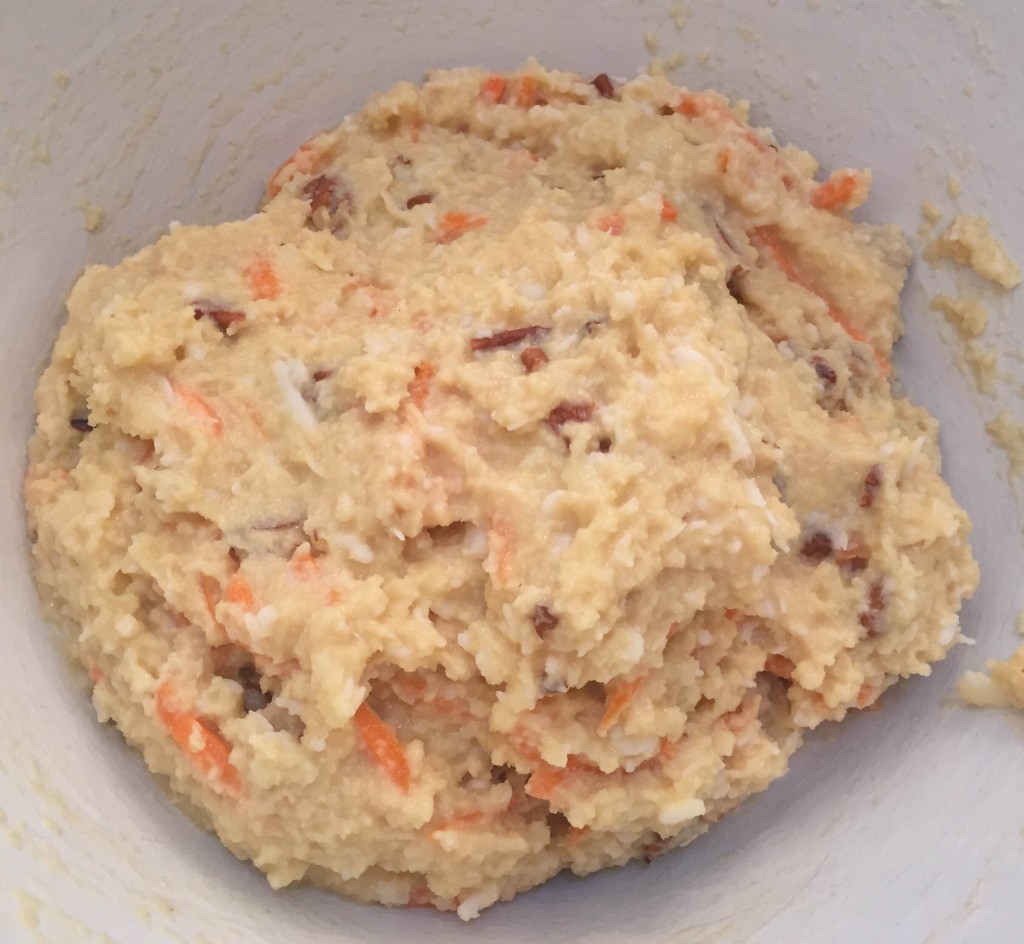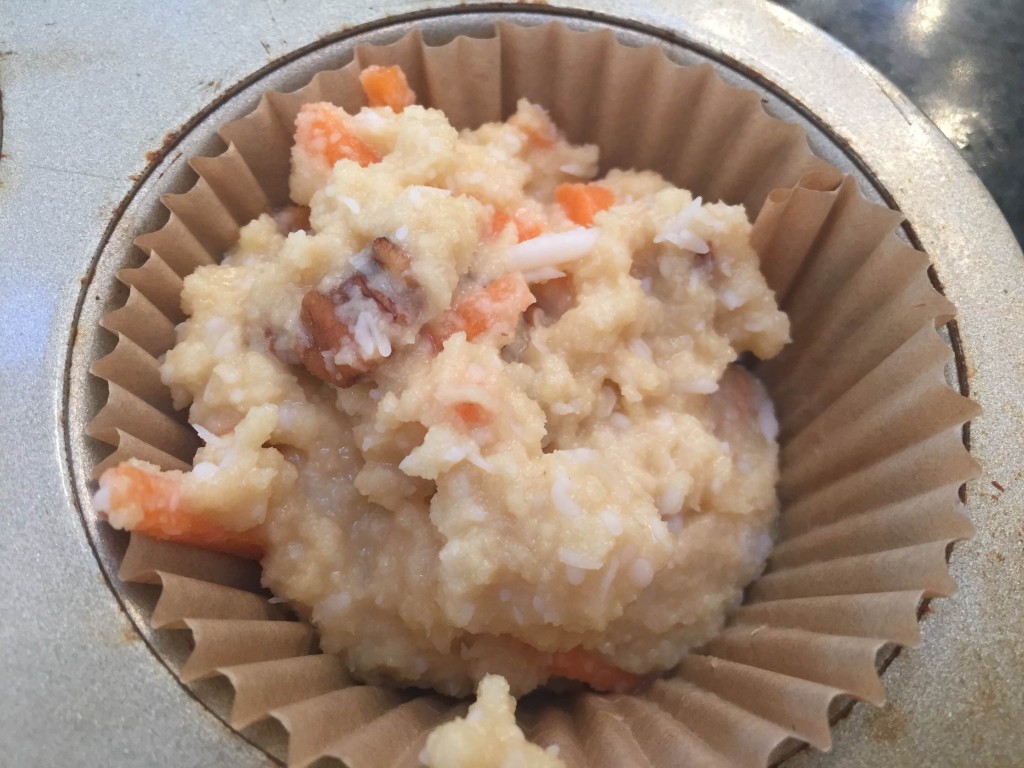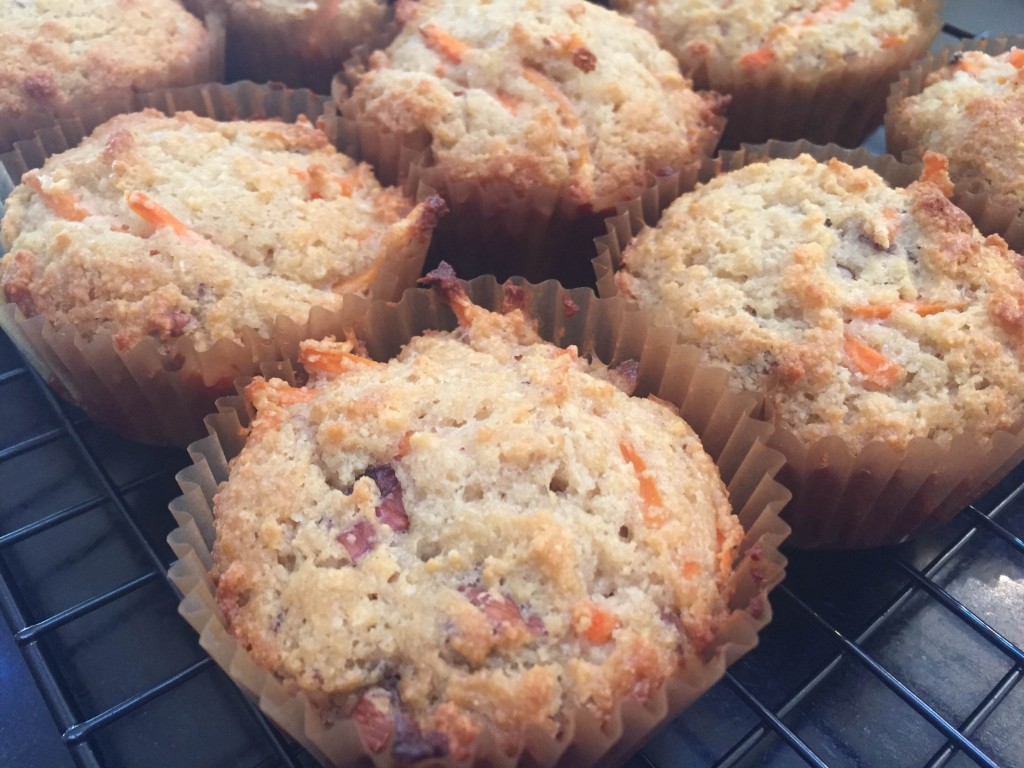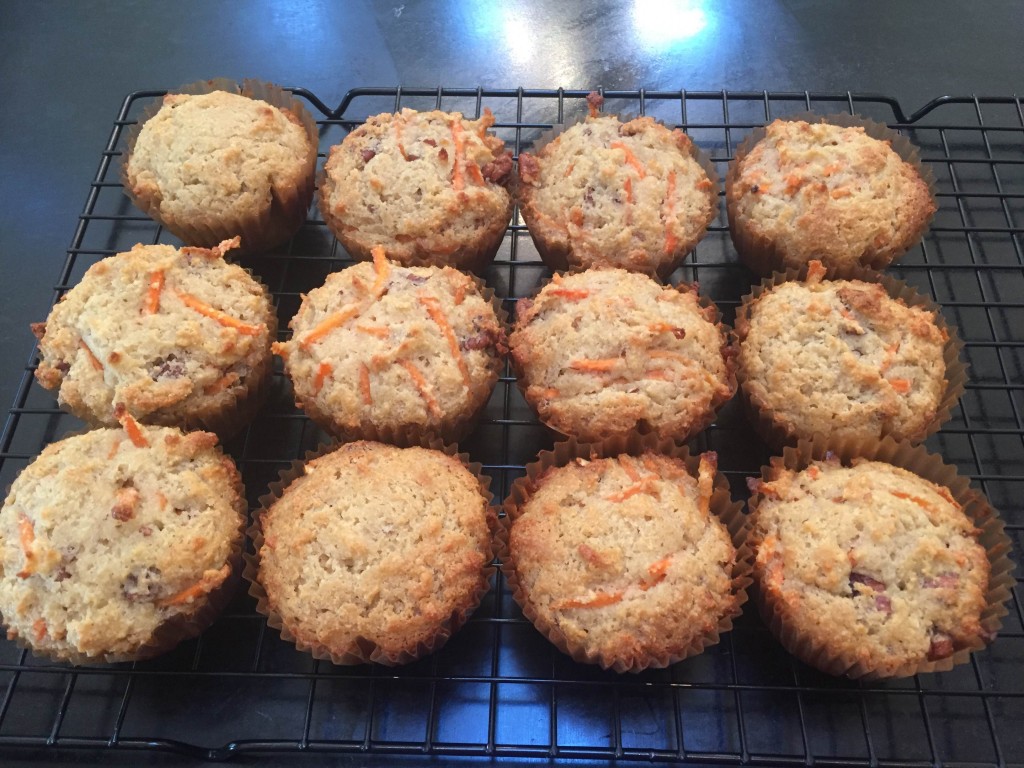 I made a double batch of the batter and made half the muffins blueberry. See here for my adapted recipe: Gluten-Free Dairy-Free Blueberry Muffins.