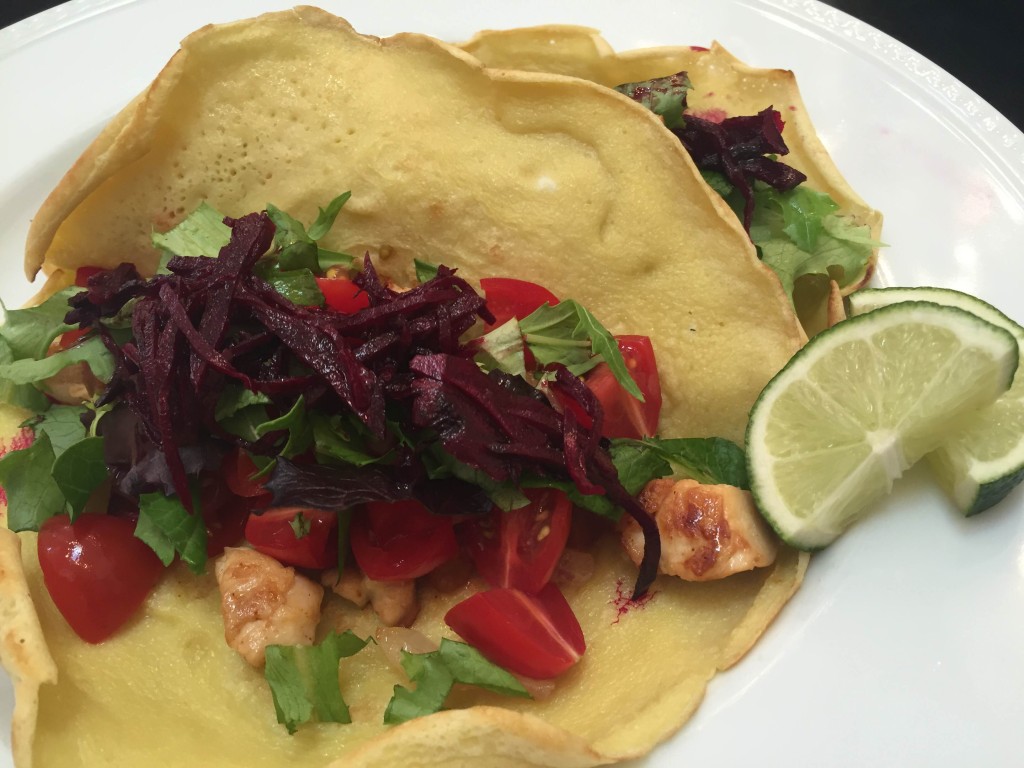 I was so happy to find this Simple Paleo Tortillas recipe. I doubled it and it worked like a charm. They are really most like crepes, and stood up to all the filling I stuffed in, as you'll see in a photo below. It's great to have a grain-free alternative to most of the tortillas out there.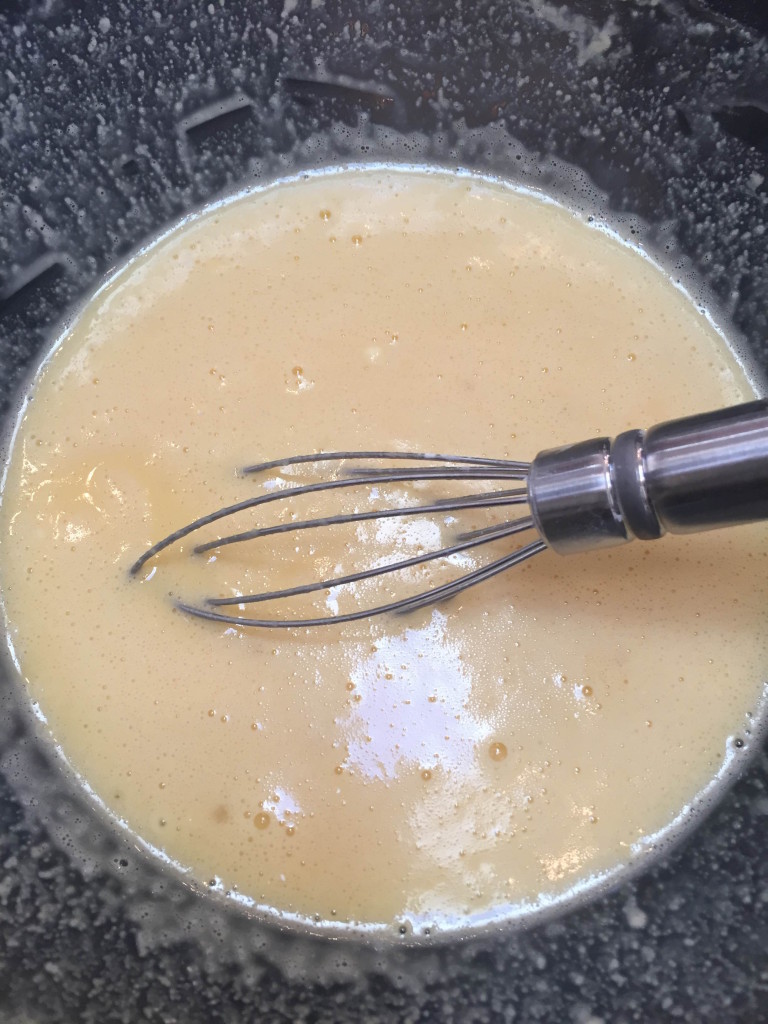 The recipe contains a lot of eggs as well as arrowroot as the main flour. Arrowroot is very starchy — I would liken the texture to cornstarch. This mixture works well and produces crepe-like "tortillas" with a neutral flavor. I substituted coconut oil for ghee to eliminate dairy and that worked fine.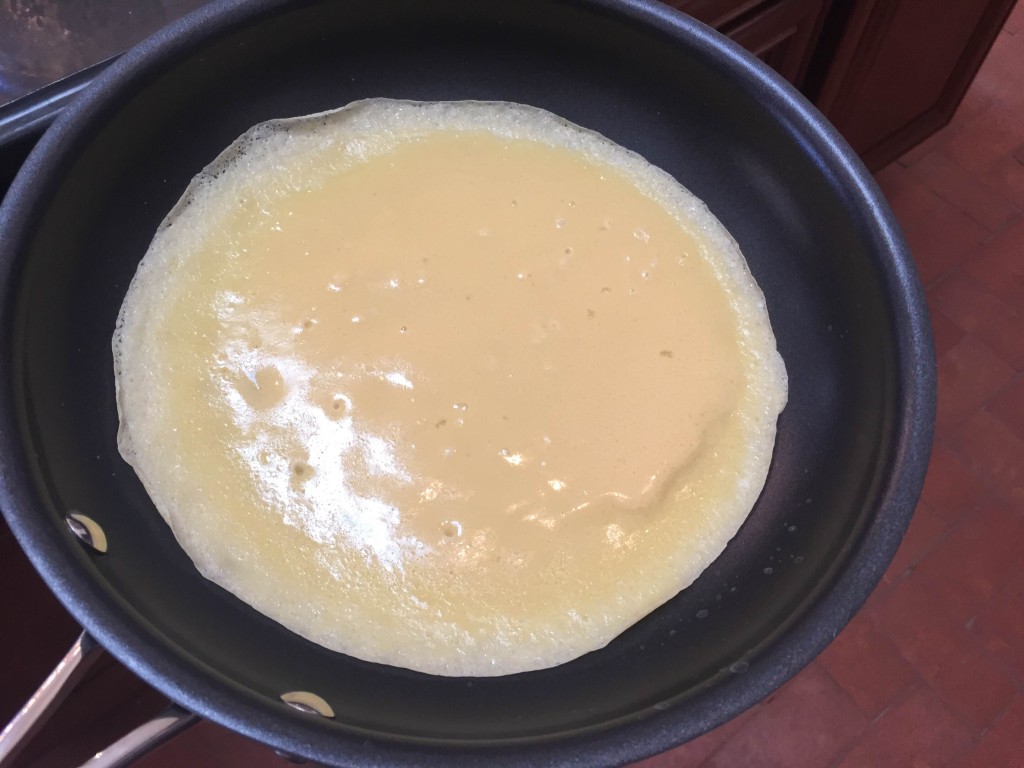 These cooked quickly in the pan and curled up around the edges for easy turning as promised in the recipe.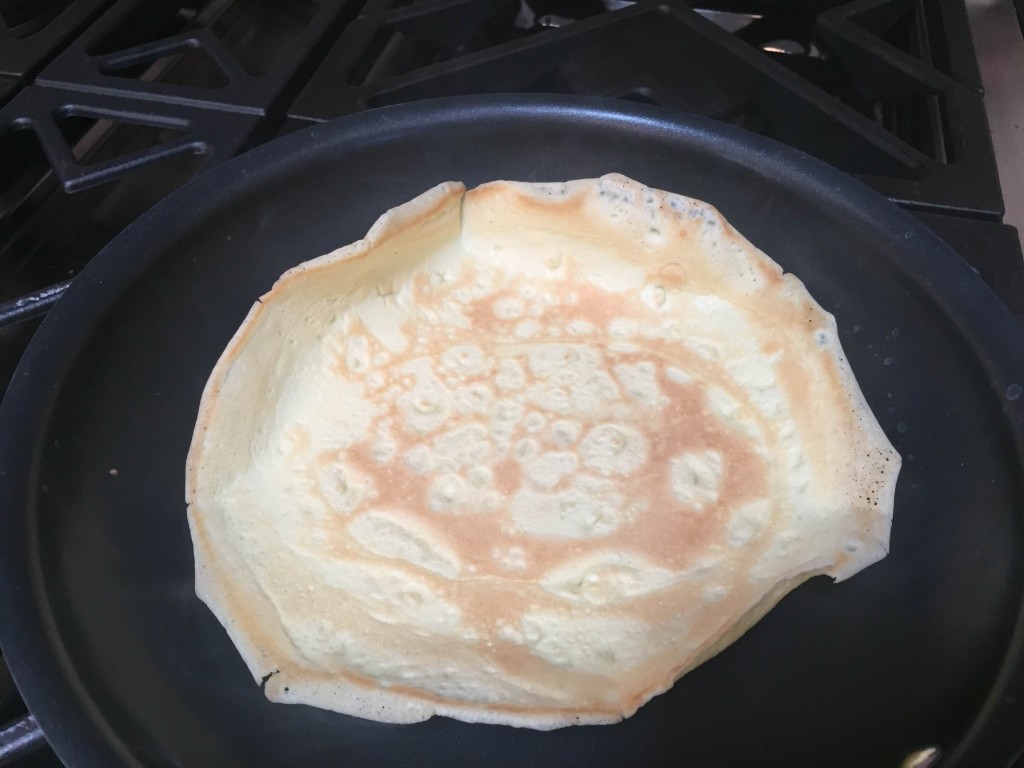 They browned slightly but stayed soft and flexible once removed from heat.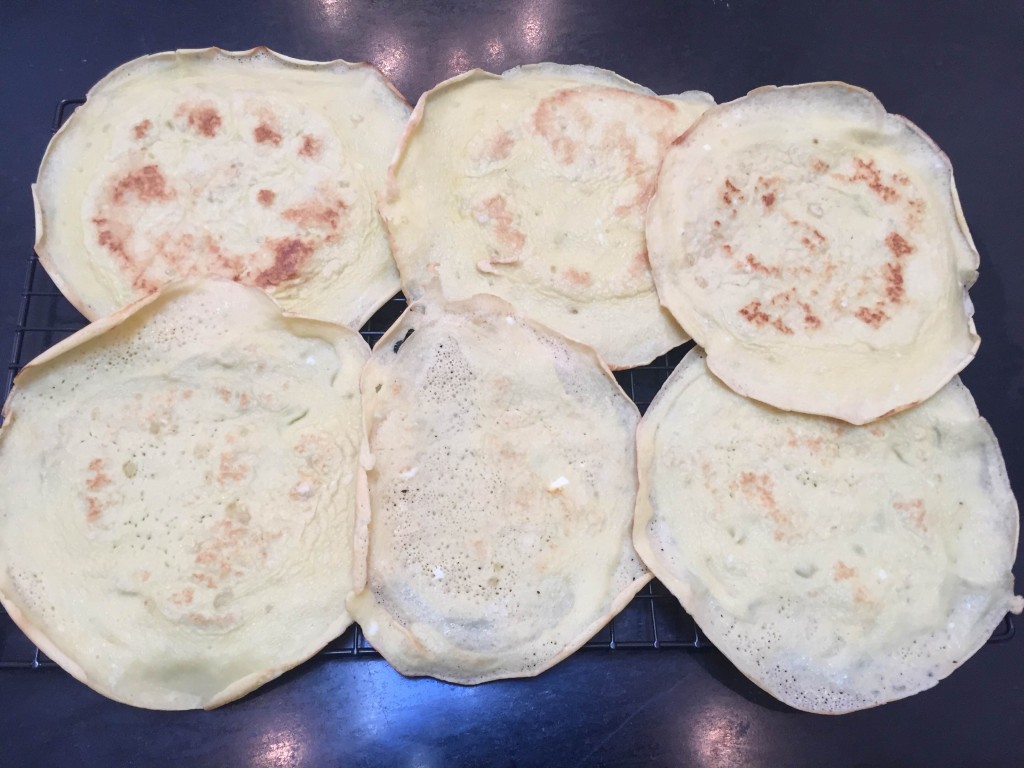 The doubled recipe made 6 tortillas, approximately 8″ across.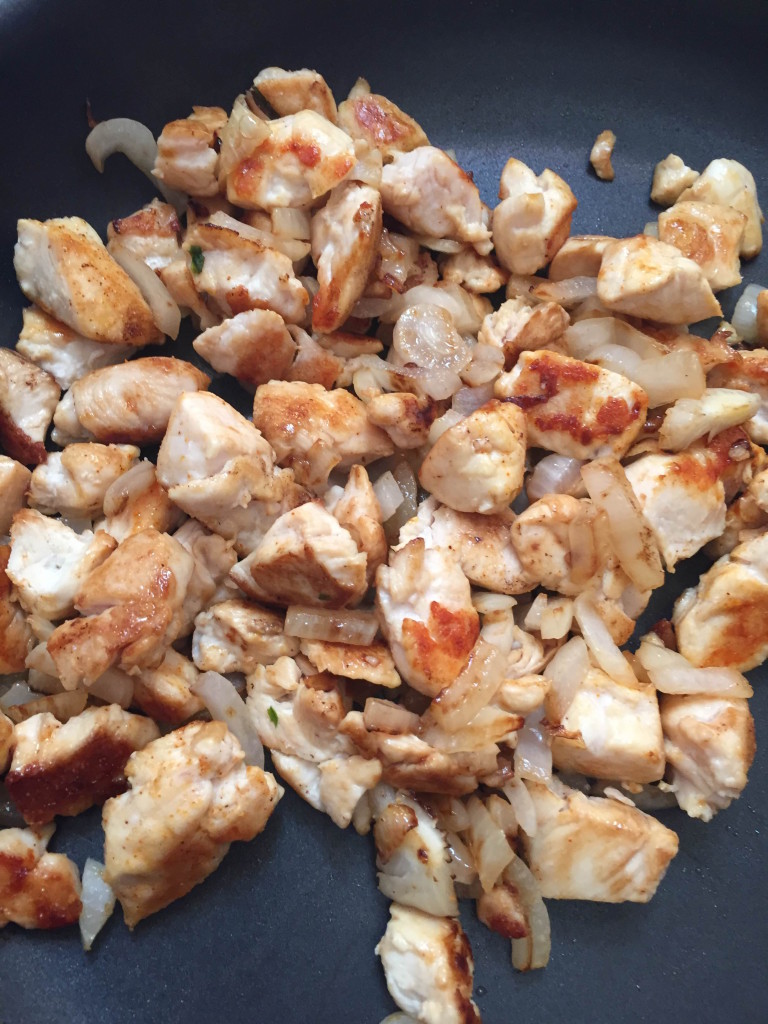 On to the chicken tacos.
1/2 onion, roughly chopped
1 lb. chicken, cut into 1″ chunks
Oil (I used macadamia nut oil, which is good for high-heat cooking)
seasoned salt
toppings including lettuce, tomato, lime, salsa, cheese to taste
Saute onions in oil in large pan until browned. Remove from pan and set aside. Add more oil to pan and cook chicken over medium heat, until golden brown on the outside and no longer pink in the middle.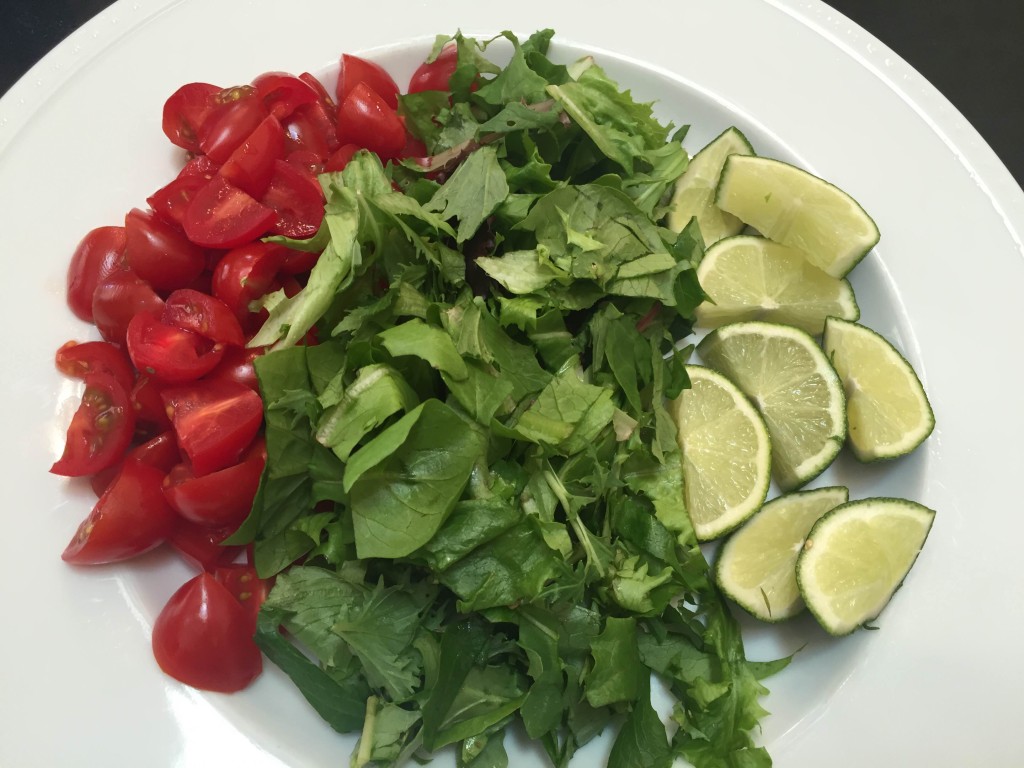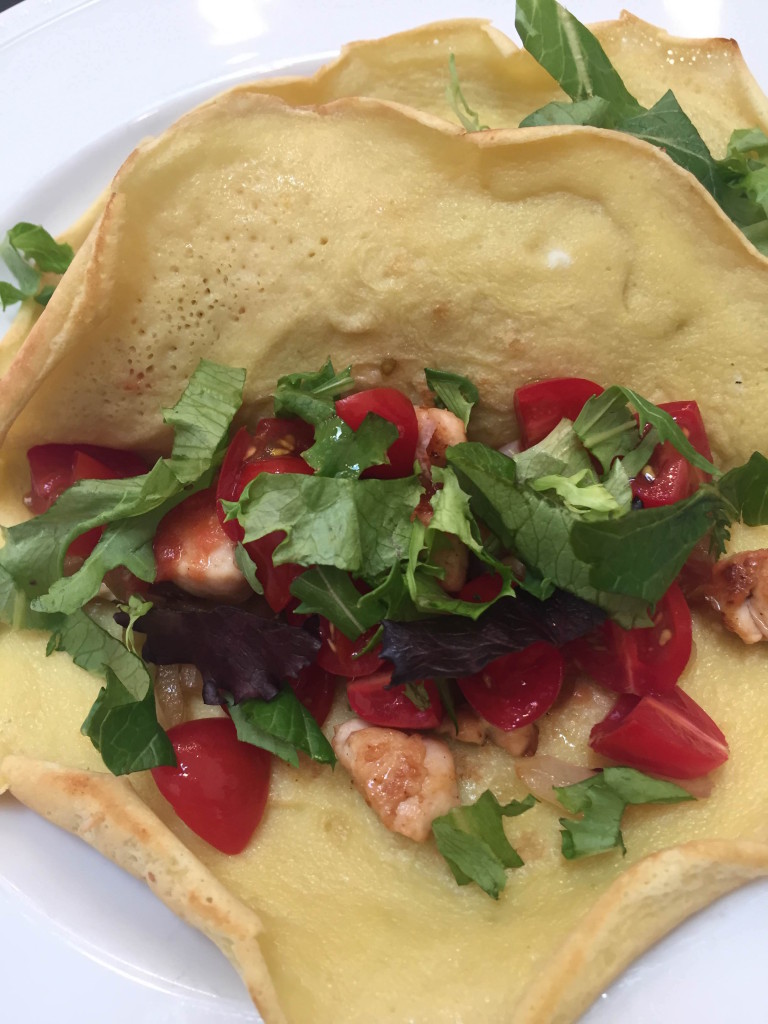 Traditional toppings of lettuce, tomato, salsa (no cheese this time).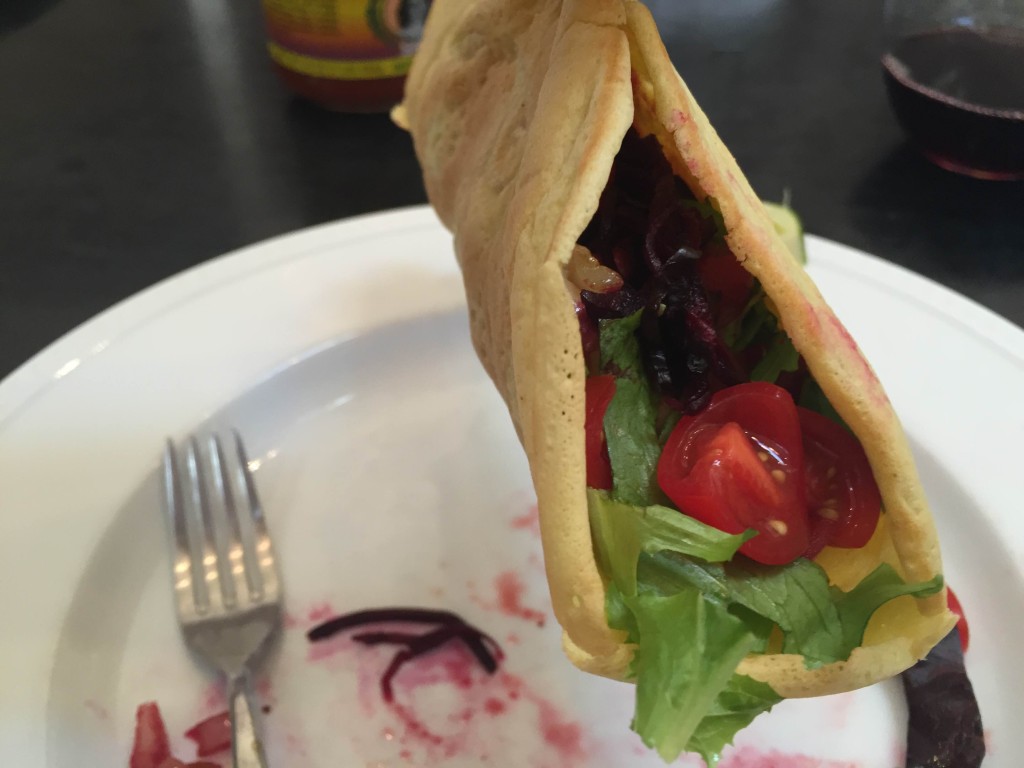 Paleo tortillas held up to lots of toppings!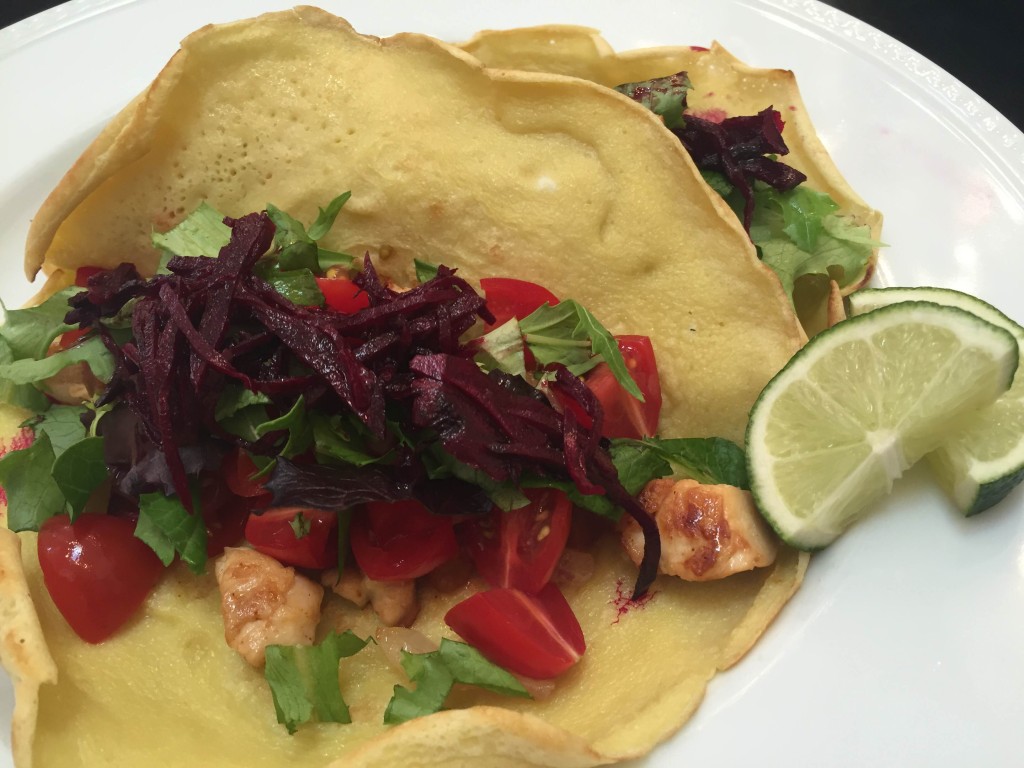 And you might be wondering what that purple stuff is. Tried out a non-traditional taco topping tonight: Ozuke's pickled beet/dulce/kale mixture. It tasted great and has probiotic benefits. I will definitely continue to eat this despite the fact that it dyed my hands magenta and fizzed out of the jar onto the counter when I left it open!
Final note…the "tortillas" make great crepes if you're looking for a treat. Just add natural almond butter.