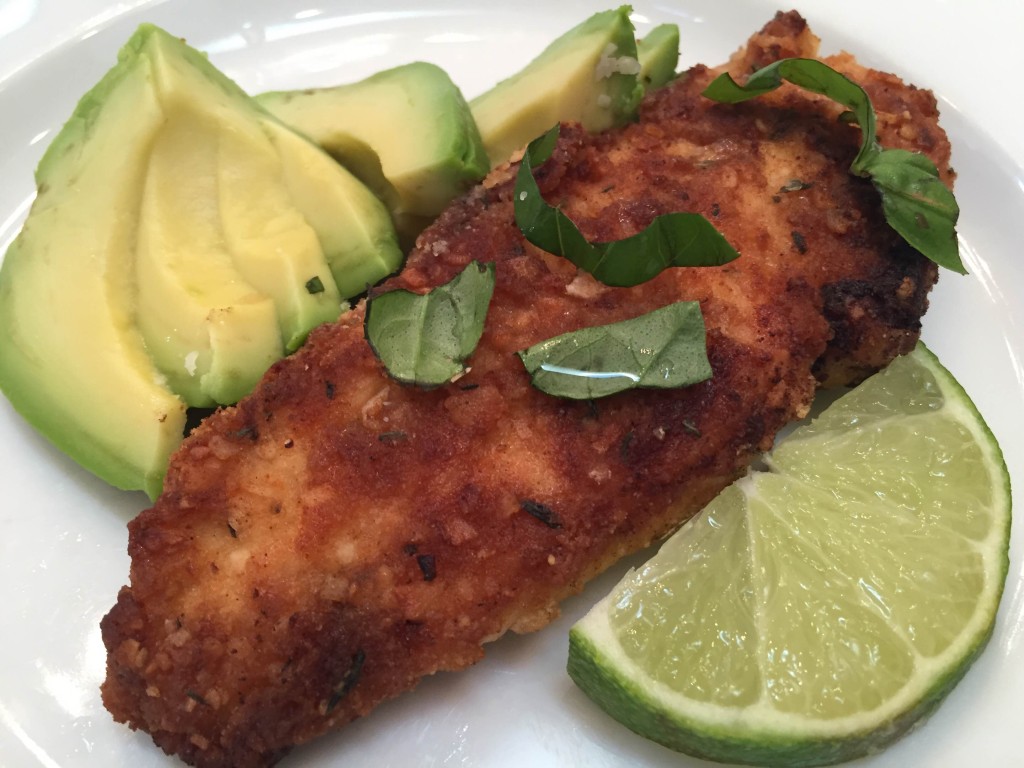 Found the recipe here: Paleo Coconut Crusted Chicken. Next time I'll try making the avocado sauce. This time, stuck with fresh avocados, basil and lime. Good enough for a week night! I didn't change the recipe at all otherwise.
Using coconut flour and dried coconut bits as breading, browned in coconut oil, was a new experience for me. It's hard to describe the difference in texture and cooking result is, but it's noticeable. The coconut oil dissipates really fast and the breading mixture is easily scorched. When I first read the recipe, I wondered why you had to move the chicken strips to a baking sheet — that seemed like an extra step. It makes sense now that I see how the ingredients behave.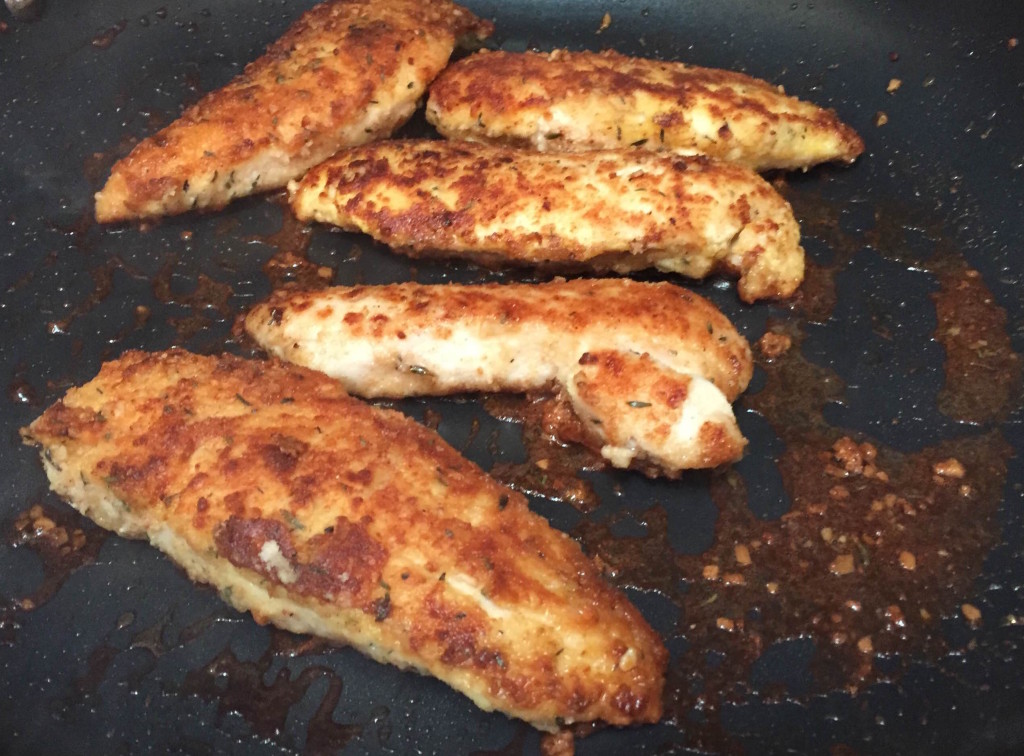 But, following the recipe, the chicken tenders came out evenly browned and tasty. I love the flavor of coconut. I was envisioning something like the coconut-breaded fried shrimp you can get in restaurants. Not exactly, because this isn't fluffy breading, but the taste is good and faintly sweet. Lime was a nice foil to the coconut oil, and those two flavors match up nicely. Also, the taste of these is not so strong that a kid would notice it.