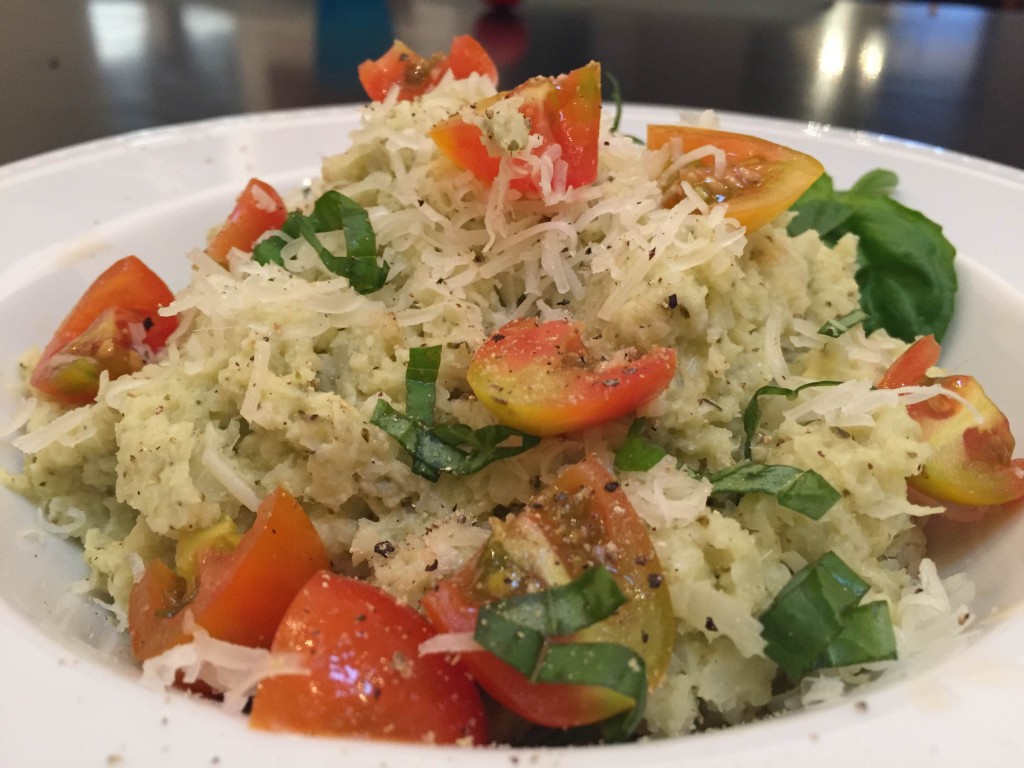 Easiest low-carb side or main ever. I really liked the flavor combination in this Cauliflower Crust White Pizza with Pesto but wanted a faster, easier dish with some of the same qualities. Lo and behold, I had:
10 oz. frozen cauliflower
2 tbsp. prepared pesto (dairy-free/gluten free)
1/2 cup freshly grated Manchego cheese, some reserved for sprinkling on top
fresh basil for garnish
optional: quartered grape tomatoes
Make the cauliflower according to the bag instructions. Drain, and add to food processor. Add pesto and cheese and process until desired texture.
Garnish with more finely shredded cheese, torn or sliced fresh basil, grape tomatoes, and fresh ground pepper.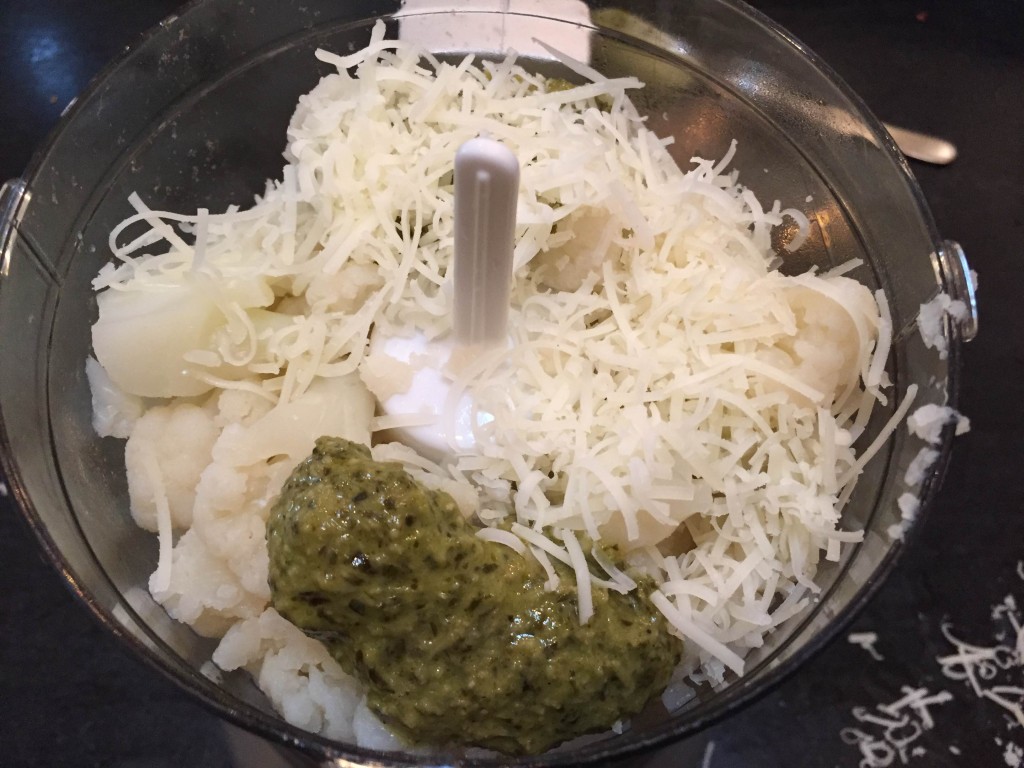 I would love to try this with roasted fresh cauliflower, and add a bit of lemon next time. All in all, very flavorful and filling, and takes a matter of minutes.