This time the crust went much better than when I made Cauliflower Crust Pizza with Homemade Sauce because I actually had the necessary supplies and followed the recipe. Funny how that works.  This time the crust held together well enough to be picked up and had a great texture. Using parchment paper instead of oiled foil and keeping the proportions of the recipe exact made all the difference. I also used pre-chopped cauliflower as a time saver. That helped; it's too bad the crust has to cook for 30-40 minutes, or this would be a lot quicker. I used the same recipe as last time, it's a keeper! Just be sure to follow all the steps exactly. I'm not going to run through every step here — here's the original recipe: The Secret to Perfect Cauliflower Pizza Crust. For an even quicker dish with similar flavors, try Cheesy Cauliflower "Mashed Potatoes" with Pesto.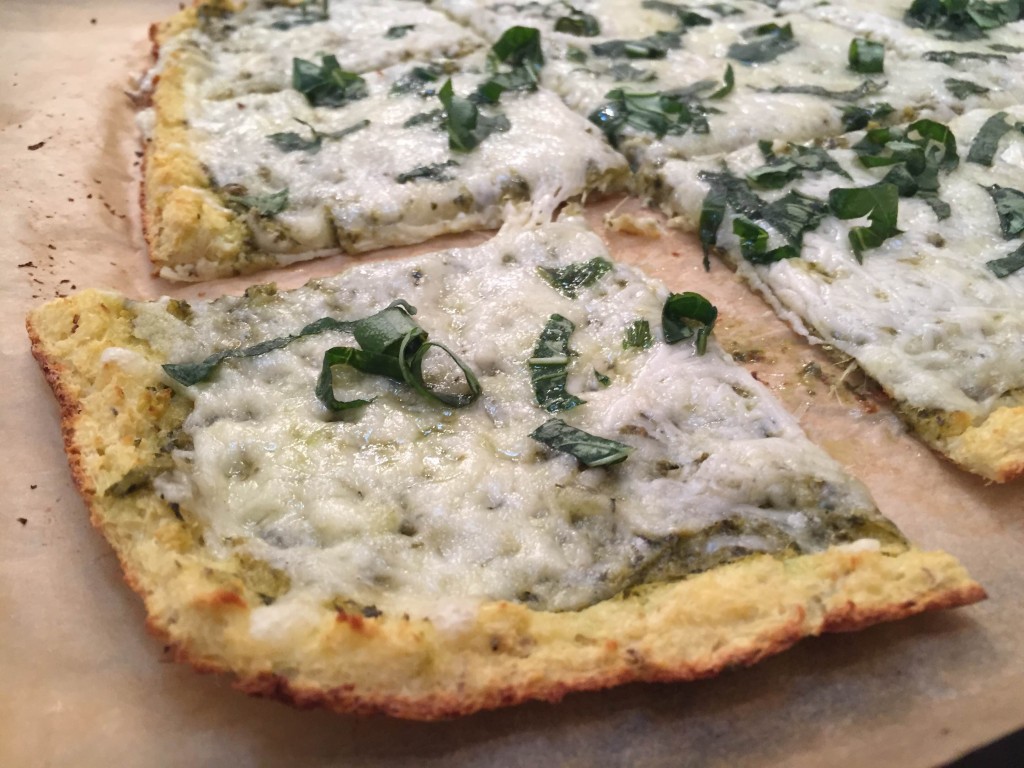 This time, we opted for a white pizza with basil pesto as a sauce, topped with shredded hard goat cheese and manchego, with fresh basil on top after baking.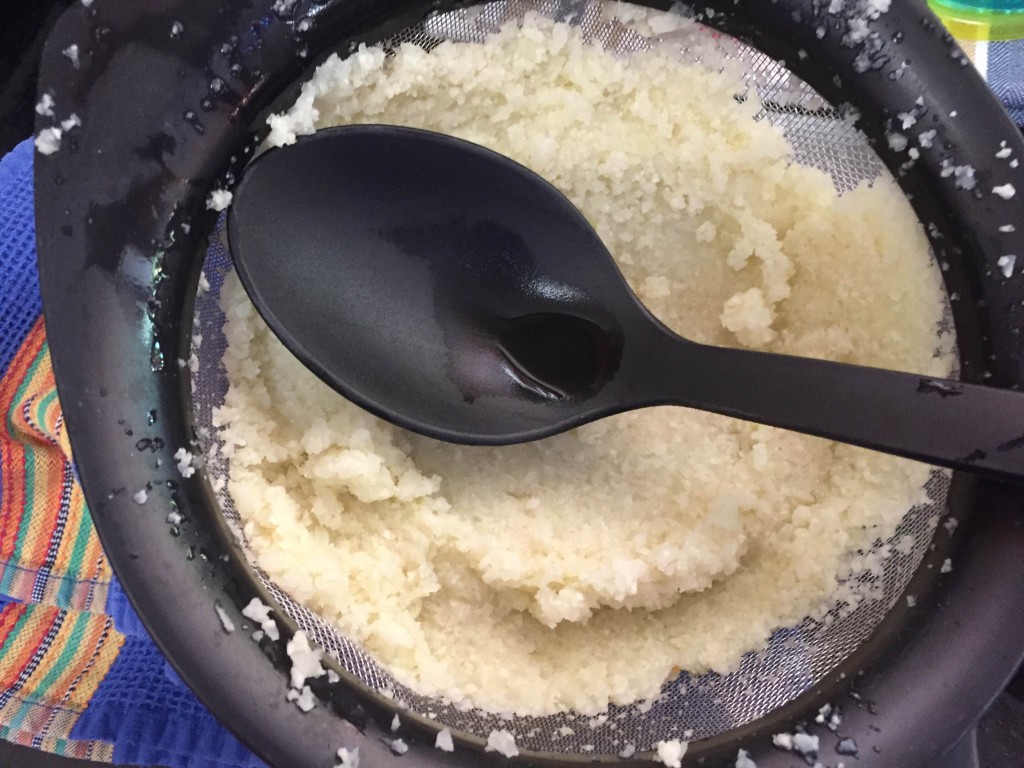 Riced cauliflower after boiling.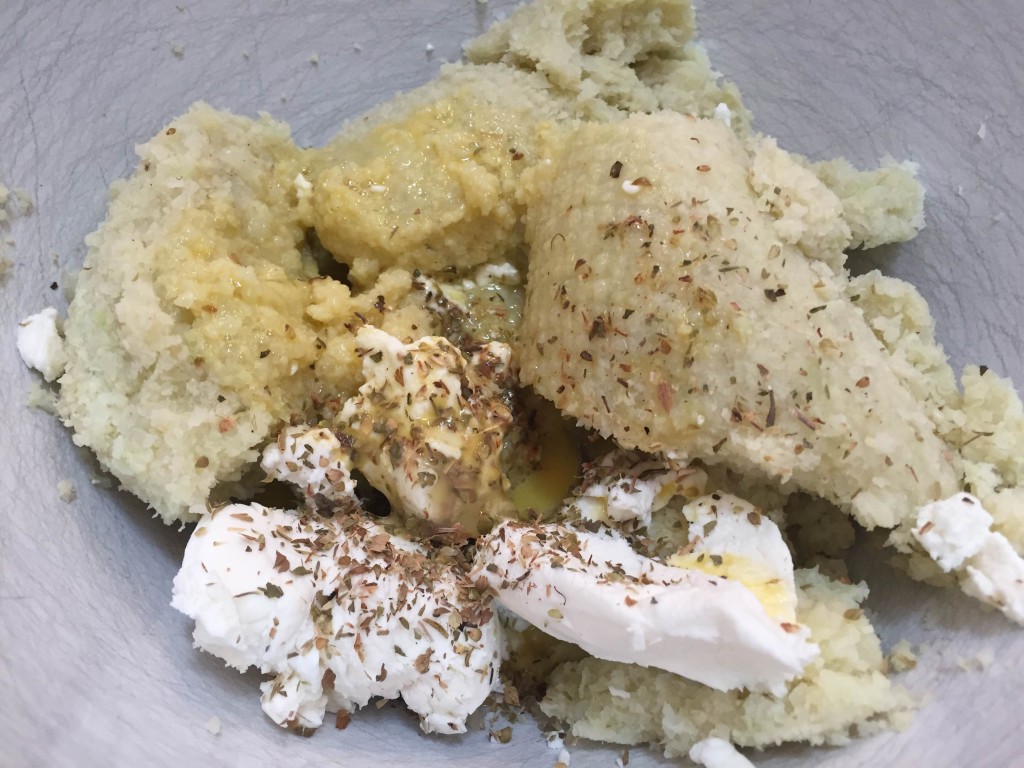 Crust ingredients: cauliflower, egg, goat cheese, oregano and salt. Mix well!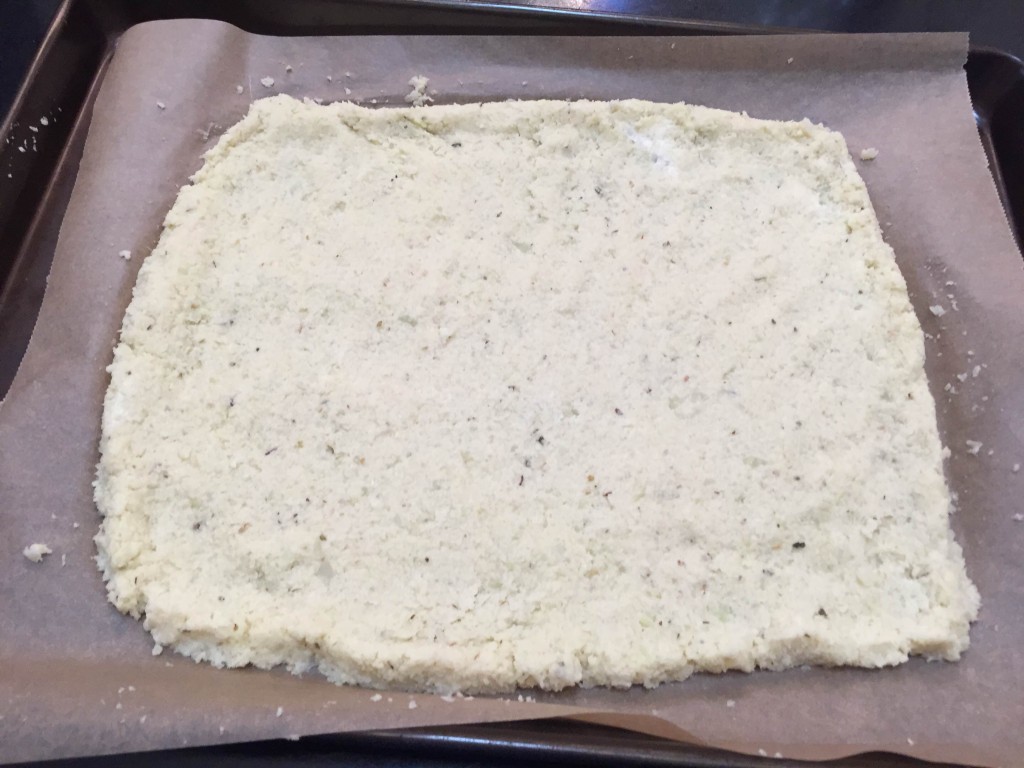 Crust before baking. Parchment paper keeps it from sticking.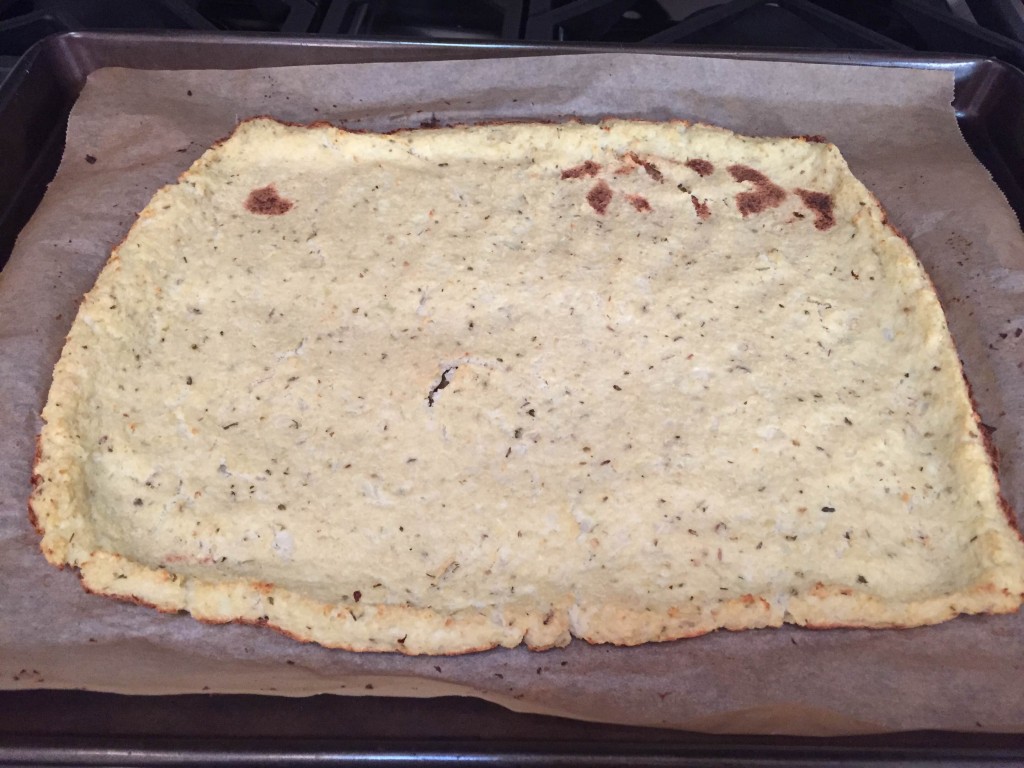 Baked crust. It's important to keep it no thinner than 1/3″ for it to hold together.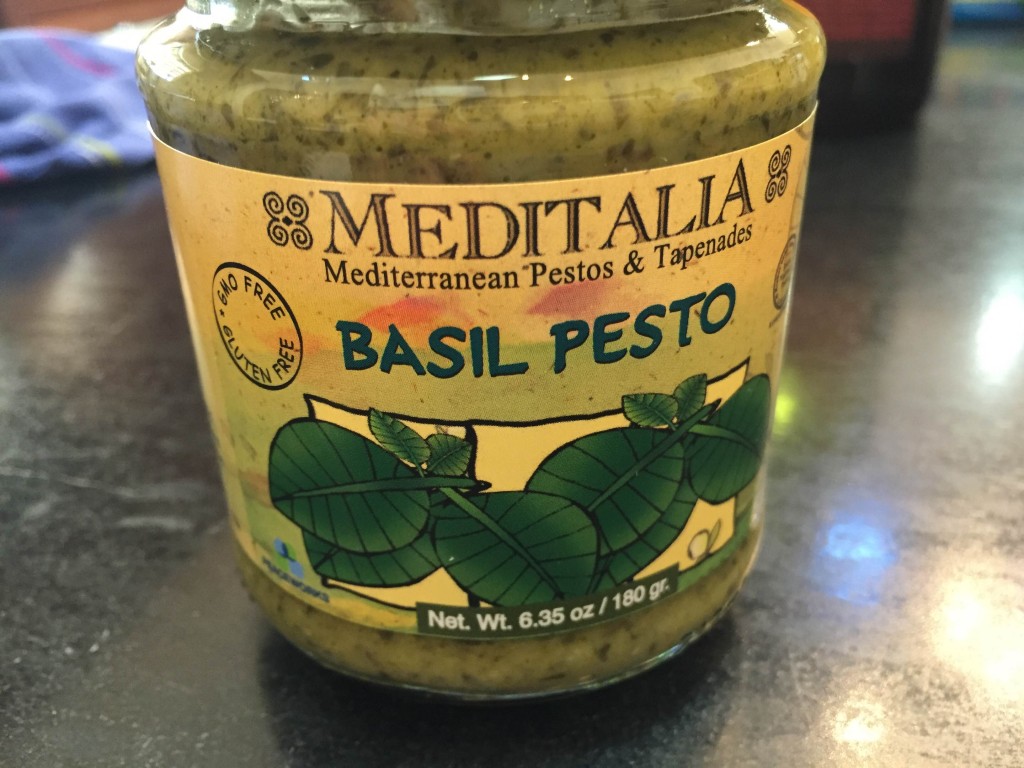 Used prepared pesto. Looking forward to having enough basil from the garden to make our own!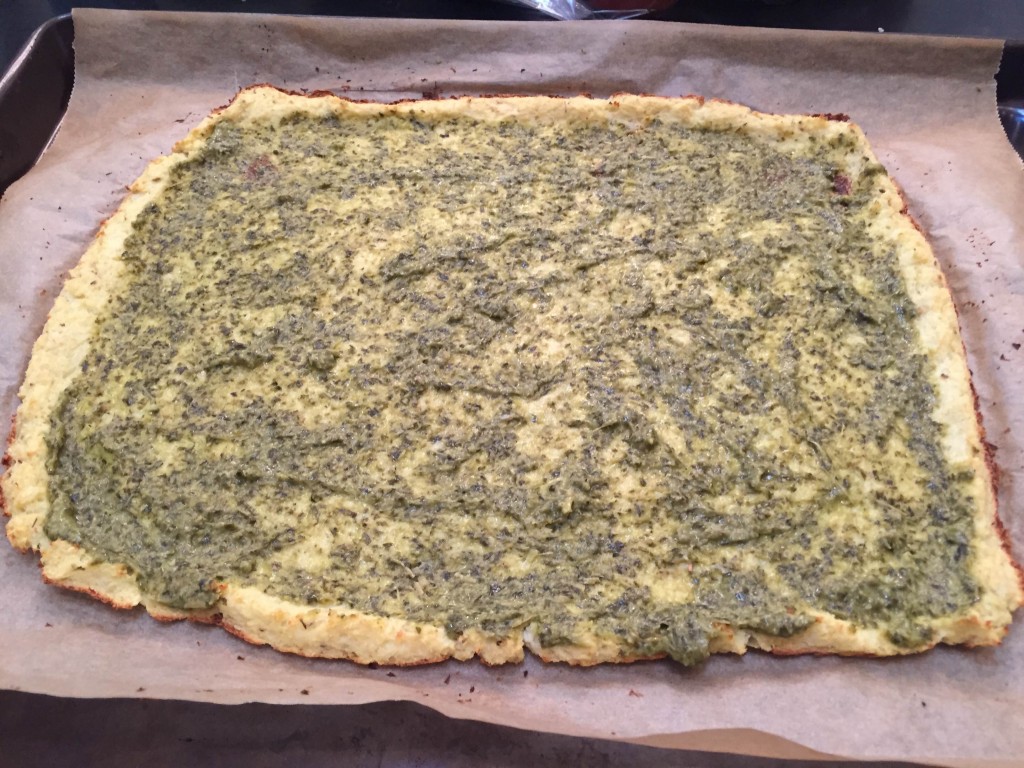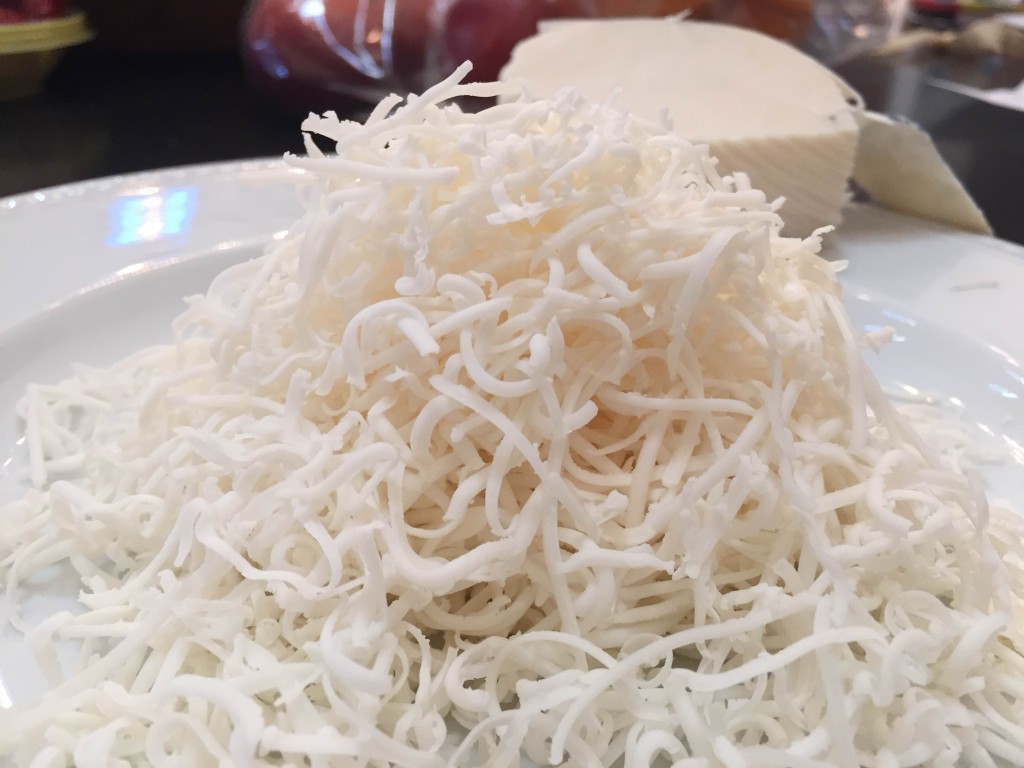 This hard goat cheese had a milder flavor and more conventional texture than soft goat cheese.
Manchego always adds a nice nutty flavor.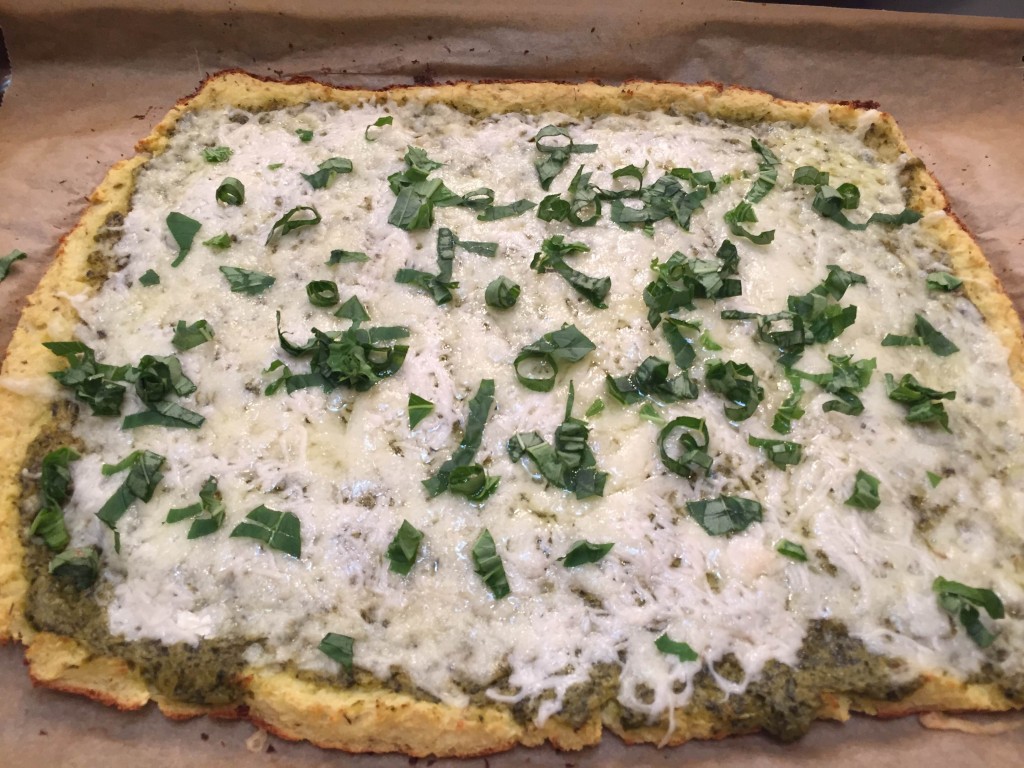 End product topped with fresh basil.