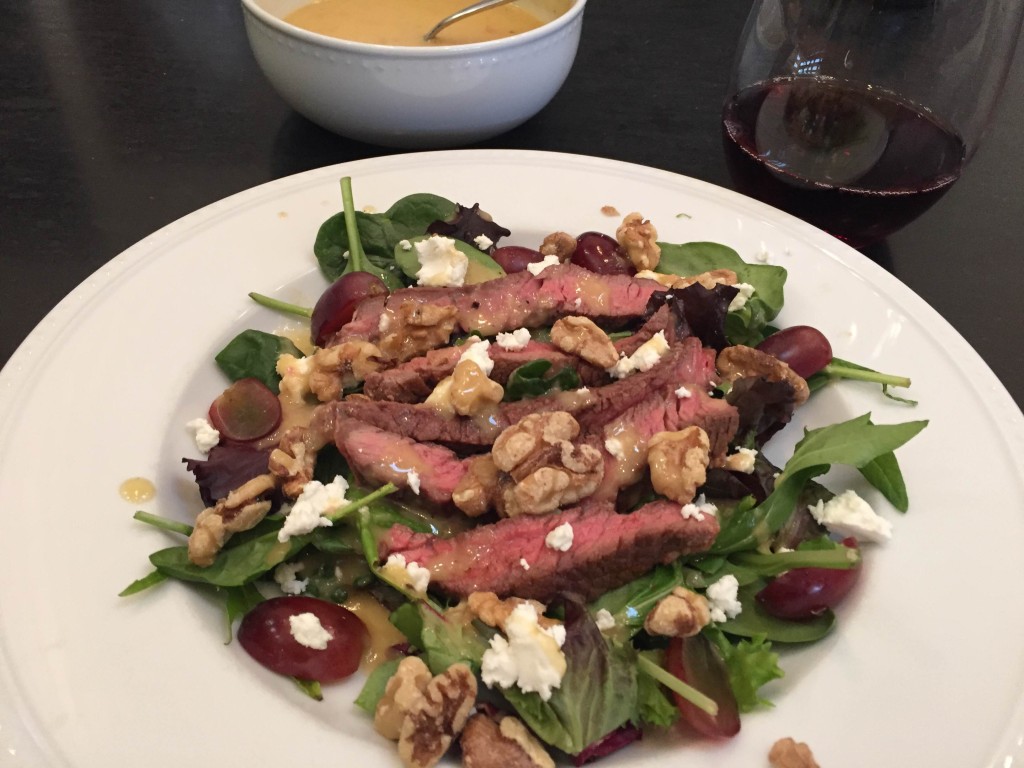 The salad portion of this meal is inspired by this recipe: Arugula Pear Blue Cheese Salad. All I changed was the greens, the cheese, the fruit and the dressing. Ha. And of course, added steak. In this case, grass-fed rib-eyes, but you could certainly get away with a leaner cut of meat on this salad.
First, the steak. My go-to seasoning is a light splash of gluten-free soy sauce (I like Tamari) rubbed onto each side of the steaks, and then a little Lawry's Seasoned Salt. Great all-purpose seasoning. Grill to your desired doneness and cut into strips.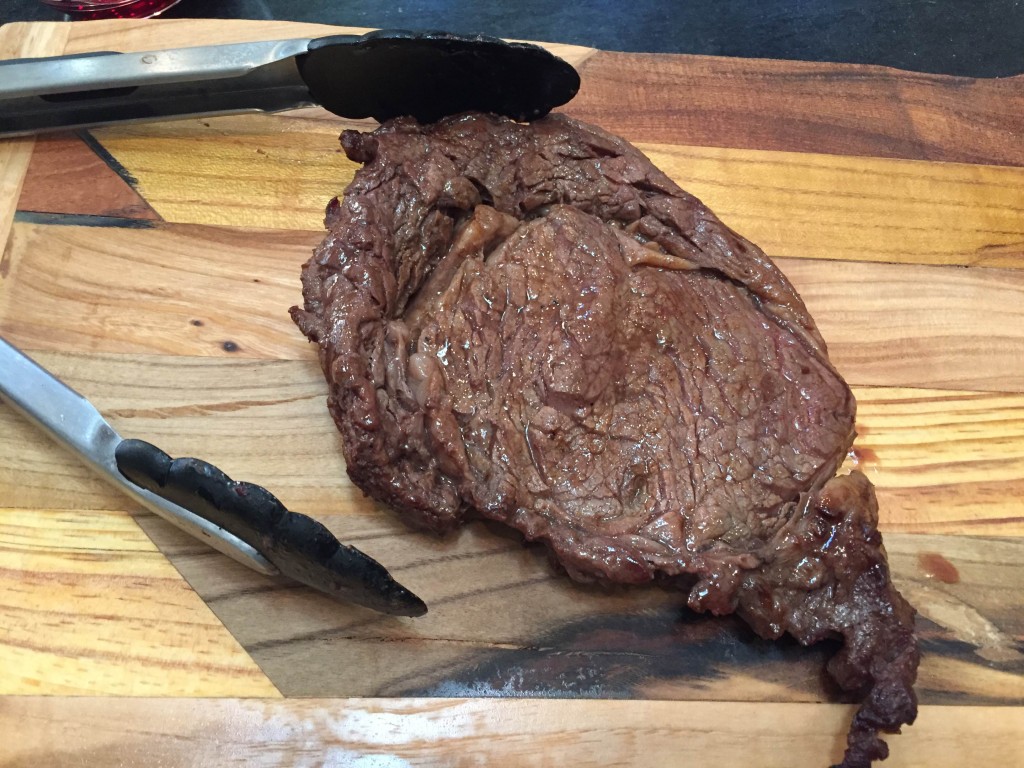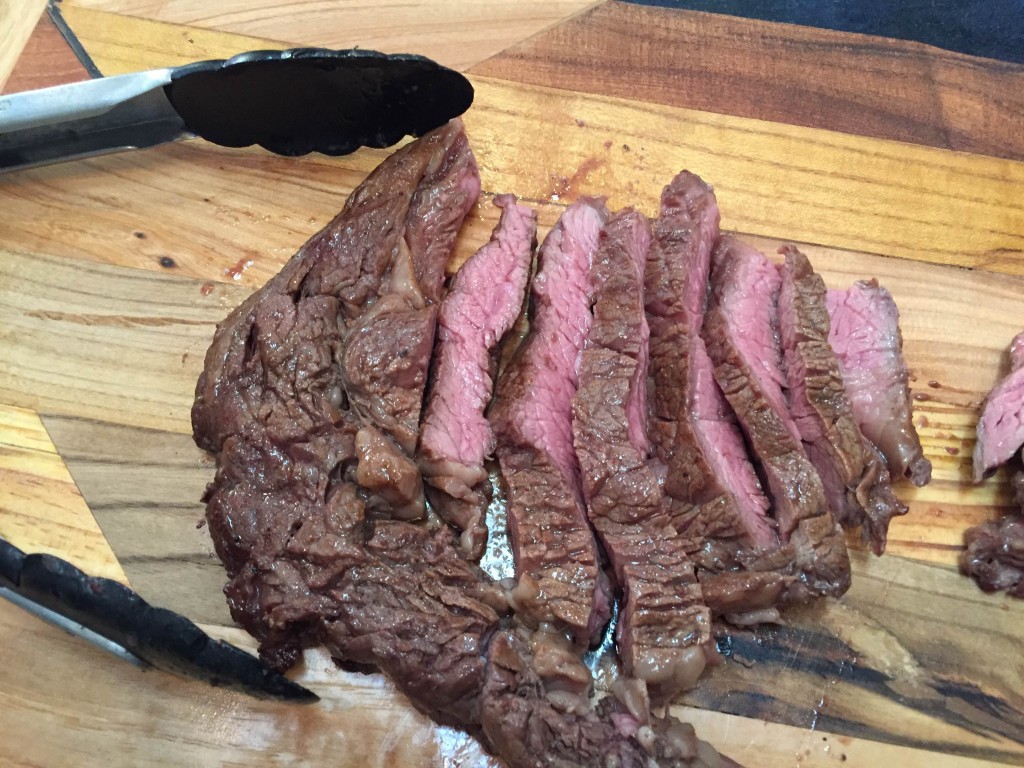 Next, the salad. Because I made quite a few changes, I'll just provide the adapted recipe below. The sweetness of the pear preserves combined with spicy dijon and tangy white balsamic vinegar come together into a great combination. Champagne vinegar as the original recipe calls for would be great, but white balsamic works, too. I substituted goat cheese for the blue cheese, but again, blue cheese would be wonderful with the steak. I was looking for an alternative to cow's milk. There are some non-cow's milk blue cheeses, but I didn't have one of them on hand.
1/4 cup plus 2 Tbsp. pear preserves
1/3 cup white balsamic vinegar
3 teaspoons Dijon mustard
1/4 teaspoon freshly ground pepper
8 cups loosely packed mixed greens
1/4 cup grapes, sliced in half length-wise
4 ounces goat cheese, crumbled
1/4 cup chopped toasted walnuts
Process 1/4 cup preserves and next 5 ingredients in a food processor 30 seconds to 1 minute or until smooth. With processor running, pour oil through food chute in a slow steady, stream, processing until smooth. Transfer to a 2-cup measuring cup or small bowl, and stir in remaining 2 Tbsp. pear preserves.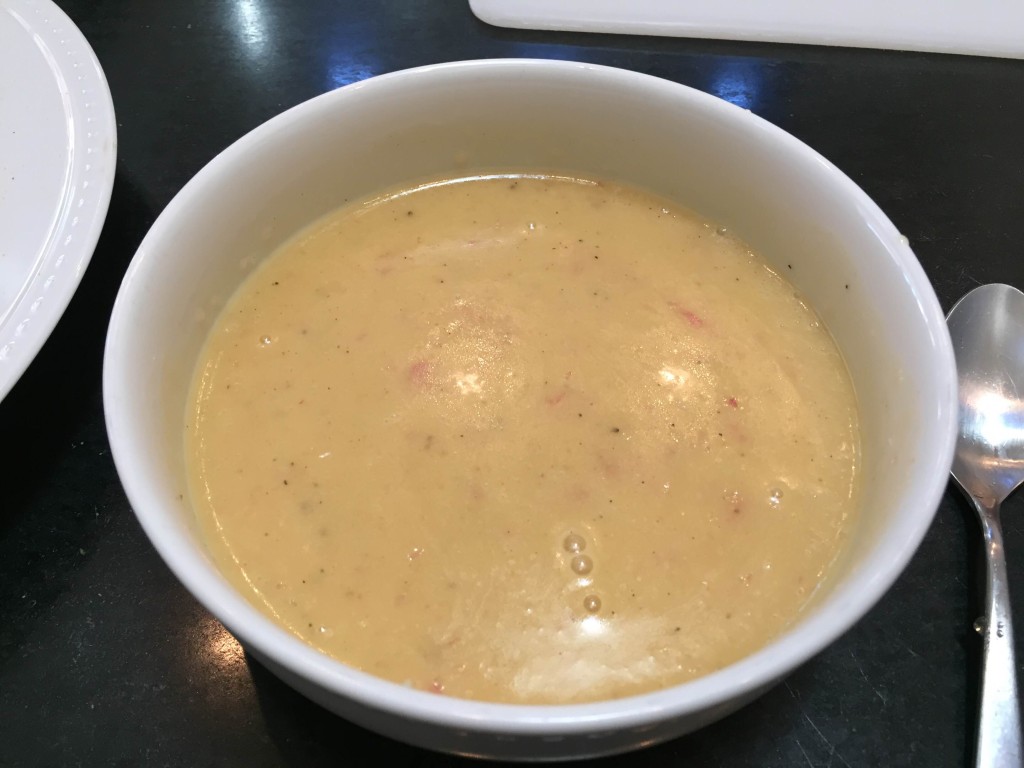 Plate mixed greens. Drizzle with dressing. Arrange steak, goat cheese, grapes, walnuts on greens. Drizzle with more dressing to taste, add freshly ground pepper to taste. I love having this dressing on hand for salads all week.