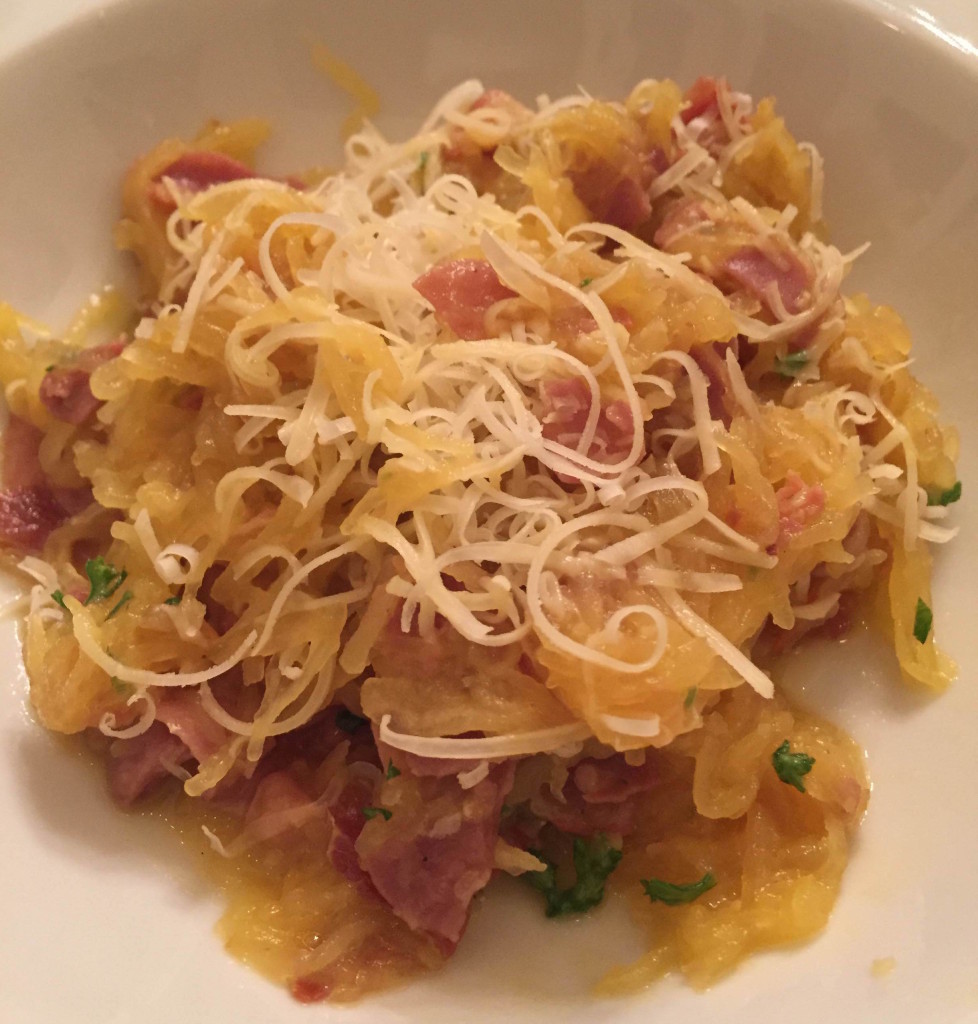 This recipe makes a great dinner. Lighter than regular pasta carbonara, but flavorful and satisfying with the pancetta (I used prosciutto), cheese and egg. Spaghetti squash is a wonderful substitute for pasta in many Italian-style recipes. This can easily be made dairy free by omitting the cheese, or if like me, you need to avoid cow's milk products, just use Pecorino (sheep's milk cheese) instead of Parmesan.
Spaghetti Squash Carbonara – Low Carb, Gluten Free, Primal
This is one where the only photo I took was the finished product. I'll add more pics and documentation if I make it again! This will definitely be a repeat on our dinner rotation.