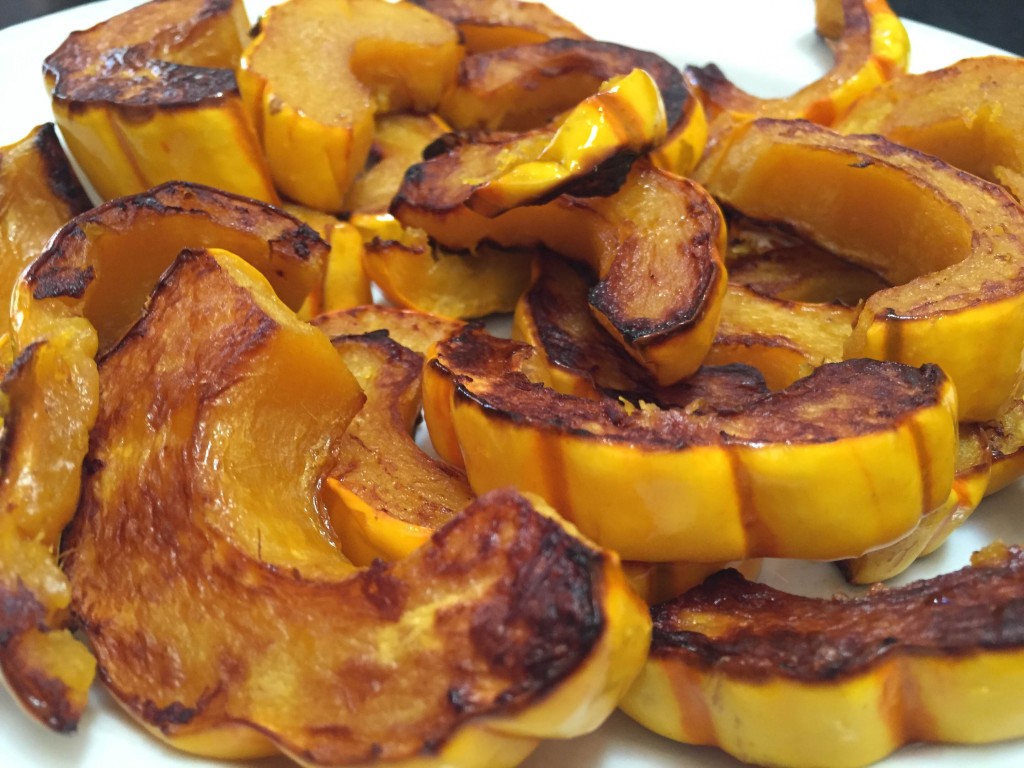 Where has this squash been all my life? So much easier to prepare than butternut, and roasts faster, too. This blog post from Summer Tomato summed up my thoughts perfectly: Better than Butternut: Delicata Squash Recipe. I didn't know what delicata squash was until I made it tonight. I had to google pictures of squash to figure out what I'd picked up at the store, and then I found the great recipe above. Fast, easy, delicious.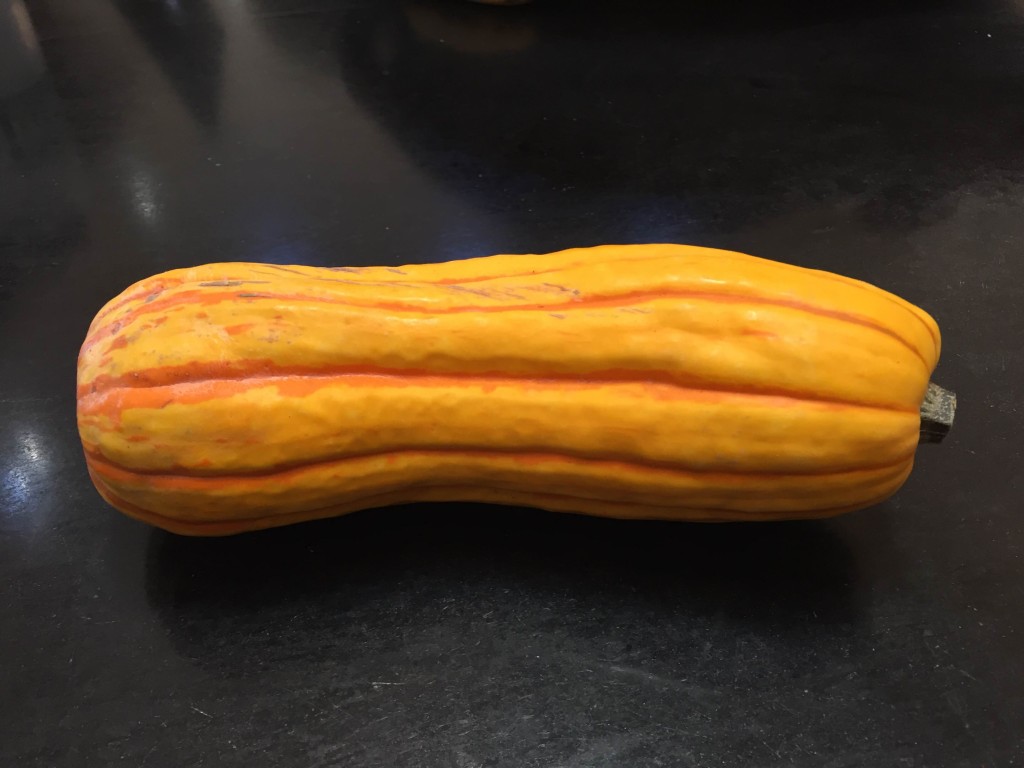 Delicata are easier to work with because you can leave the skin on, you don't have to dice them, they are smaller than butternuts, and they cook faster. Done and done.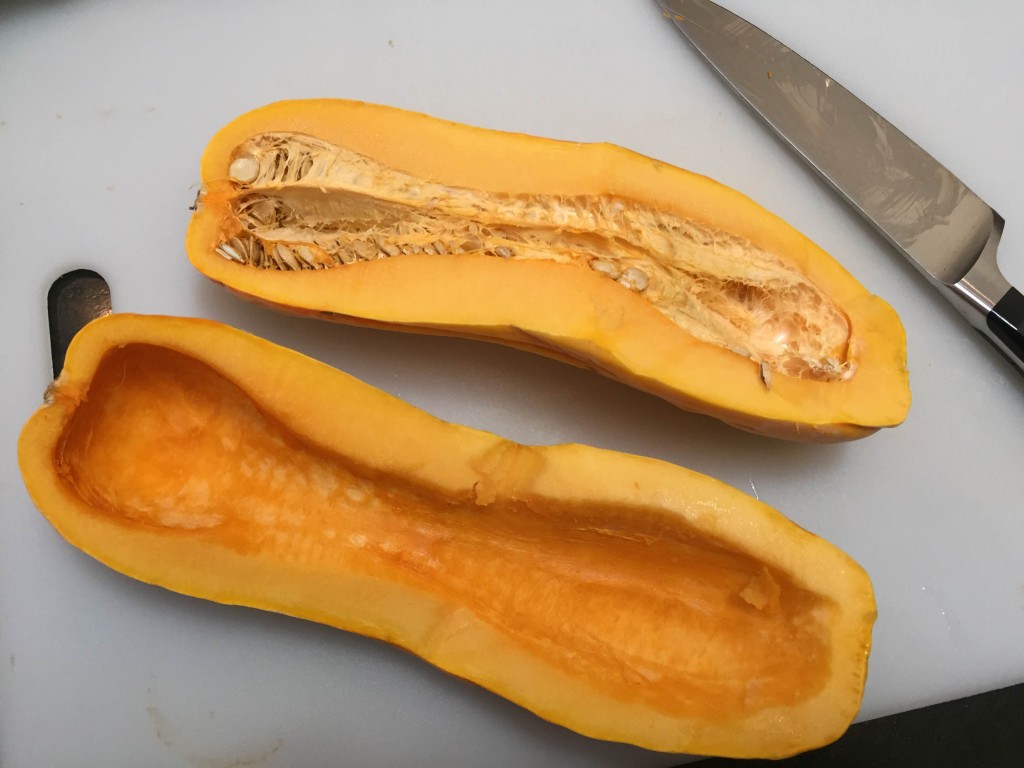 Here's what the inside looks like. Just quickly scoop out the seeds with a spoon.
They make fun little smiley faces in the pan. What more could you ask for? We tried this with Mustard and Herb Salmon and Simple Slaw. Good stuff.