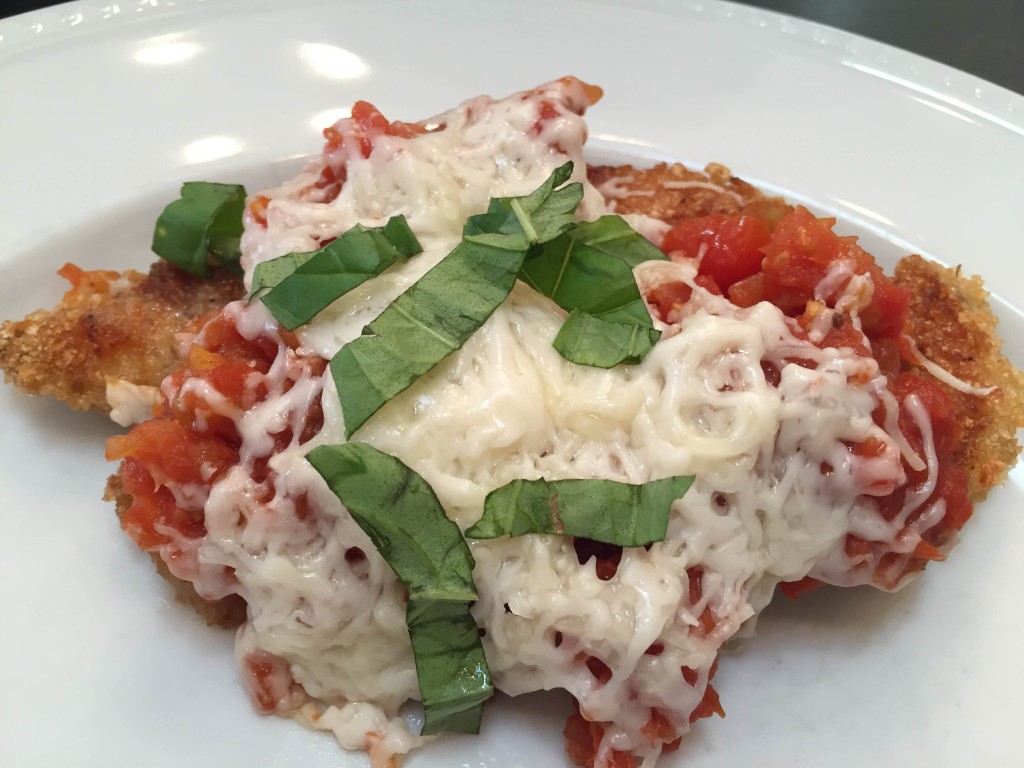 Fast, easy comfort food. This is a family favorite. Substituting gluten-free breadcrumbs makes it possible to adapt just about any chicken parm recipe. Served with gluten-free pasta, of course. I also used goat cheddar and pecorino Romano (sheep's milk cheese) to avoid cow's milk. Worked fine, but if you want something that melts into that creamy mozzarella-like ooze, better to use chevre (soft goat cheese). And so I guess it's not actually chicken parmesan. But, here's the recipe:
Sauce:
1 tbsp. olive oil
2 cloves garlic, minced
1 pint grape or cherry tomatoes
1 tbsp lemon juice
1/2 can tomato sauce
salt and pepper
Put cherry tomatoes and tomato sauce in mini food processor and pulse until tomatoes are chopped. Heat oil in pan and add garlic, sautéing for approximately 30 seconds. Add tomato mixture, lemon juice, and stir. Simmer over low heat until time to add to chicken.
Chicken:
1 lb. chicken tenders (I like tenders for quick cooking on a weeknight)
1 egg, beaten
1 cup gluten-free breadcrumbs
1 tbsp italian seasoning
2 tbsp olive oil
salt and pepper
2-3 basil leaves, cut into strips or torn
Mix breadcrumbs, salt, pepper and Italian seasoning in shallow plate. Put beaten egg in separate shallow dish. Heat oil in large skillet. Dip chicken tenders in egg and dredge in breadcrumb mixture. Place chicken tenders in pan to cook over medium heat. Allow to reach a golden brown on each side, approximately 3 minutes per side.
Pour sauce over tenders and cover, allowing to cook for another five minutes. Remove lid and add cheese, covering again until cheese melts, 2-3 minutes. Top with fresh basil.