I love pickles and anything seasoned with dill. When I saw that some deviled egg recipes called for vinegar and some for fresh dill, it gave me the idea to use pickle juice instead of vinegar and add some minced pickles to the filling. We enjoyed these — the dill taste is not overly strong, but it makes for a nice change of pace from plain deviled eggs. The other thing I learned in this process is that it's really hard to take an appetizing picture of deviled eggs!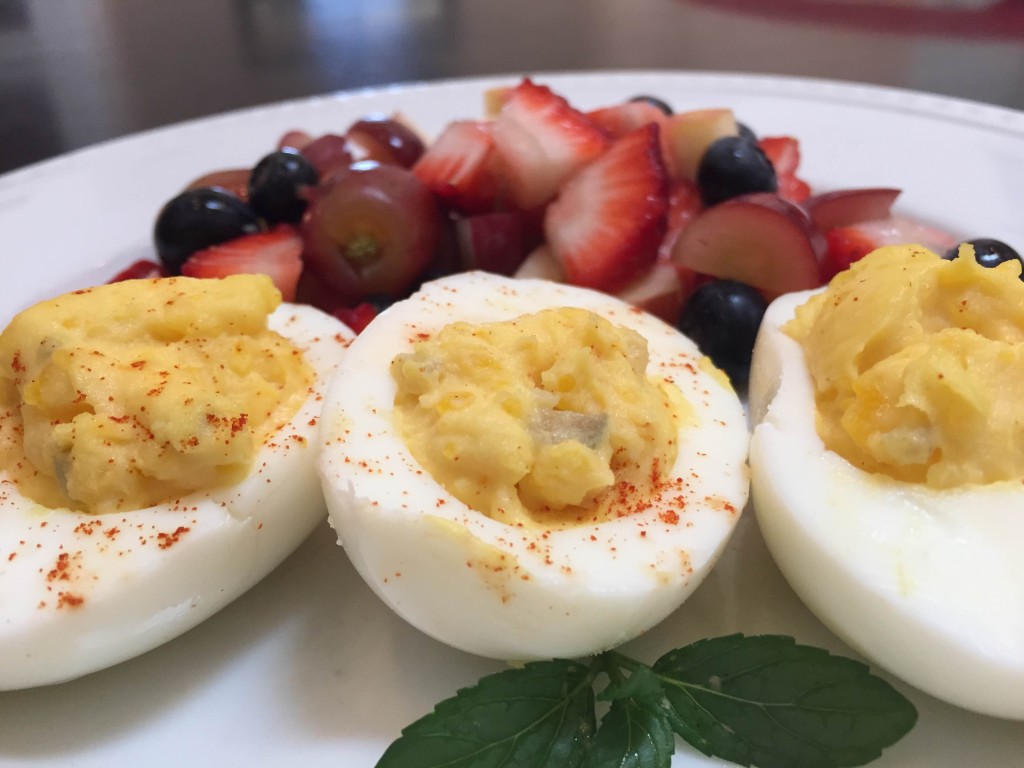 8 large eggs
1/4 cup mayonnaise
2 tsp dijon mustard
2 tsp dill pickle juice
6 hamburger dill pickle chips finely chopped
smoked paprika
fresh dill sprigs (optional)
Put the eggs in a large saucepan and cover with approximately one inch of water. Bring to a boil, remove from heat, and set aside for 12 minutes. Use a slotted spoon to place eggs in a bowl of ice water. Allow eggs to cool completely for easier peeling. Crack eggs and peel off shells. Gently cut lengthwise. Place yolks in medium bowl. Set aside whites. Thoroughly mix together egg yolks, mayo, mustard, pickles and pickle juice. Spoon into cooked egg whites. Sprinkle with paprika and top with a dill sprig if desired.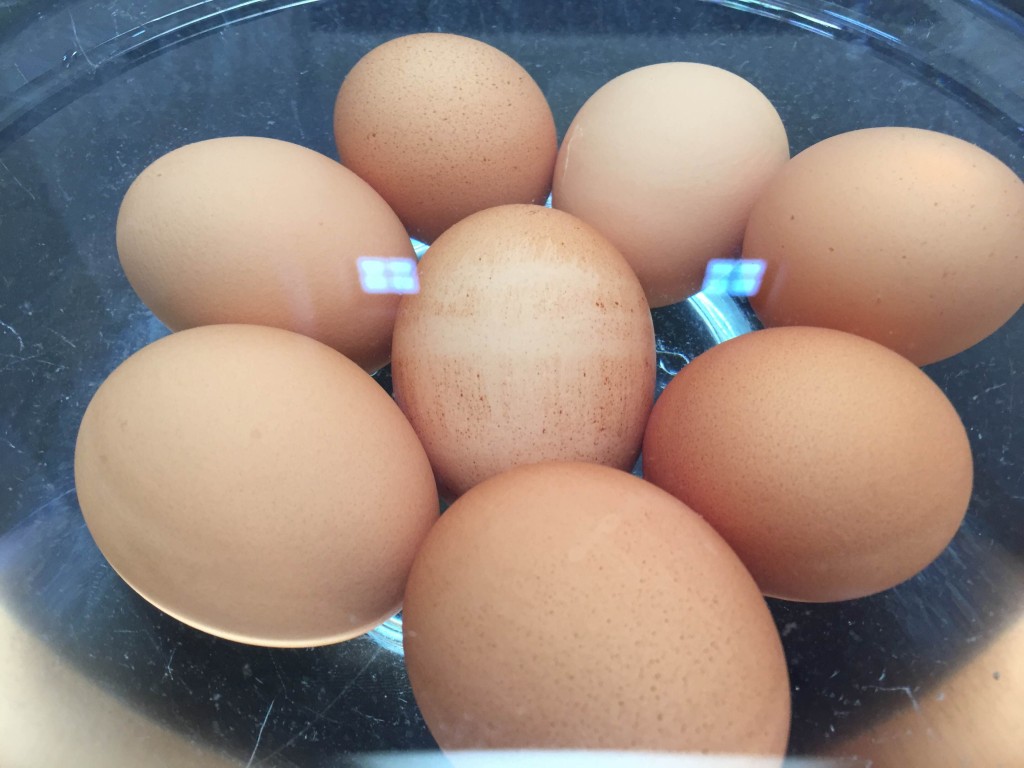 Surprisingly, we have found that our son has loved deviled eggs since he was 2 years old. He ate four of these deviled eggs with a big serving of cut up fruit for lunch and said it was "yummier than ice cream." I'm still a little shocked.