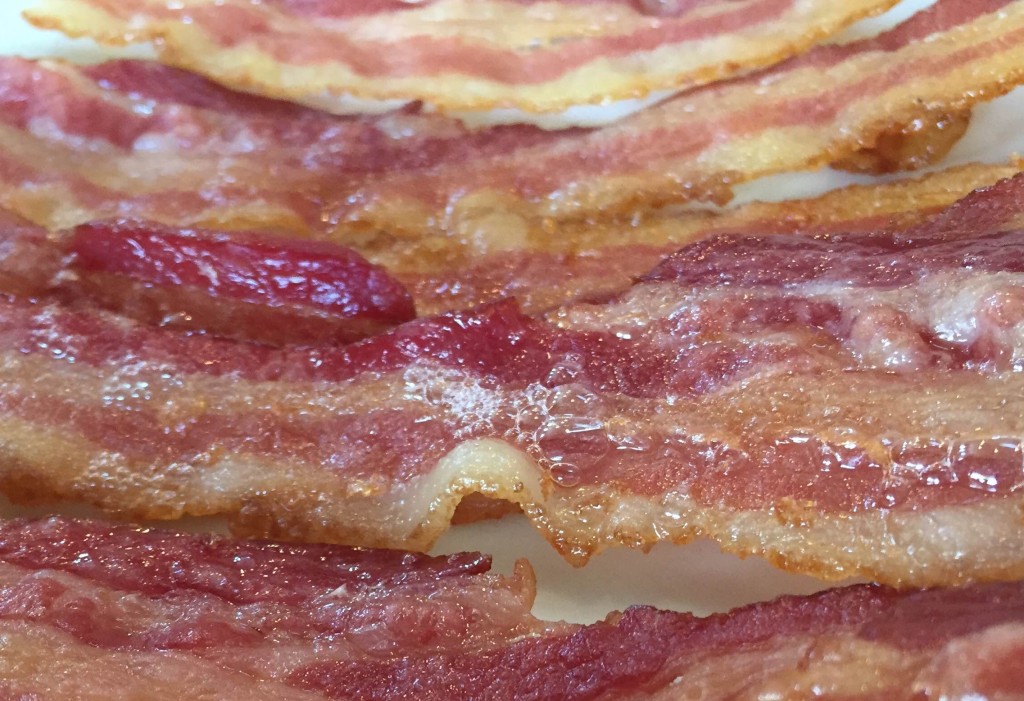 My new favorite way to cook bacon is in the oven. It's quick, low-maintenance and the bacon cooks easily. Also, it doesn't splatter your stovetop with grease or inundate your house with bacon smell (ok, maybe a little). Here are the easy steps to bacon perfection:
Preheat oven to 400 degrees.
Line a rimmed baking pan with foil to cover the whole pan.
Place raw bacon pieces on foil, not overlapping.
Bake for 12 minutes or to desired crispness.
Remove with tongs to drain on paper-towel lined plate.
Let bacon grease cool on foil in baking pan; remove all together for easy cleanup.
I really like Applegate Naturals Uncured Sunday Bacon. It has great flavor, no chemical preservatives, and is gluten- and dairy-free.