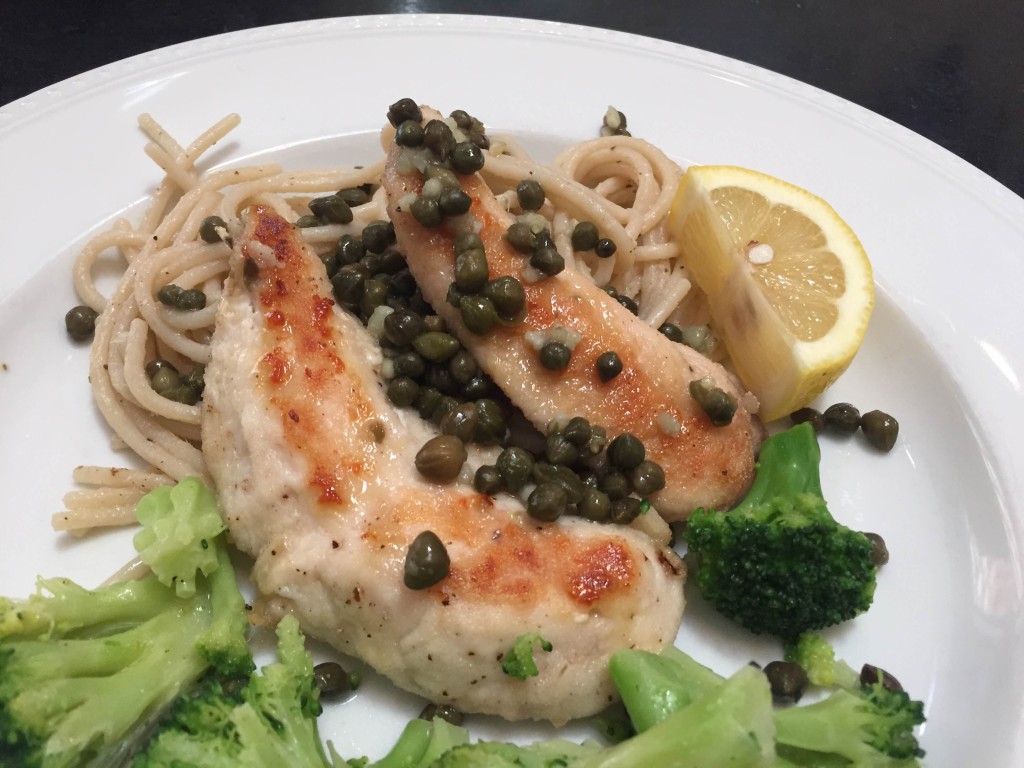 With white wine, garlic, and capers, I think the pan sauce is what makes lemony chicken piccata so flavorful. Fortunately, it's easy to make this dish both gluten-free and dairy-free while retaining the great taste of the original dish.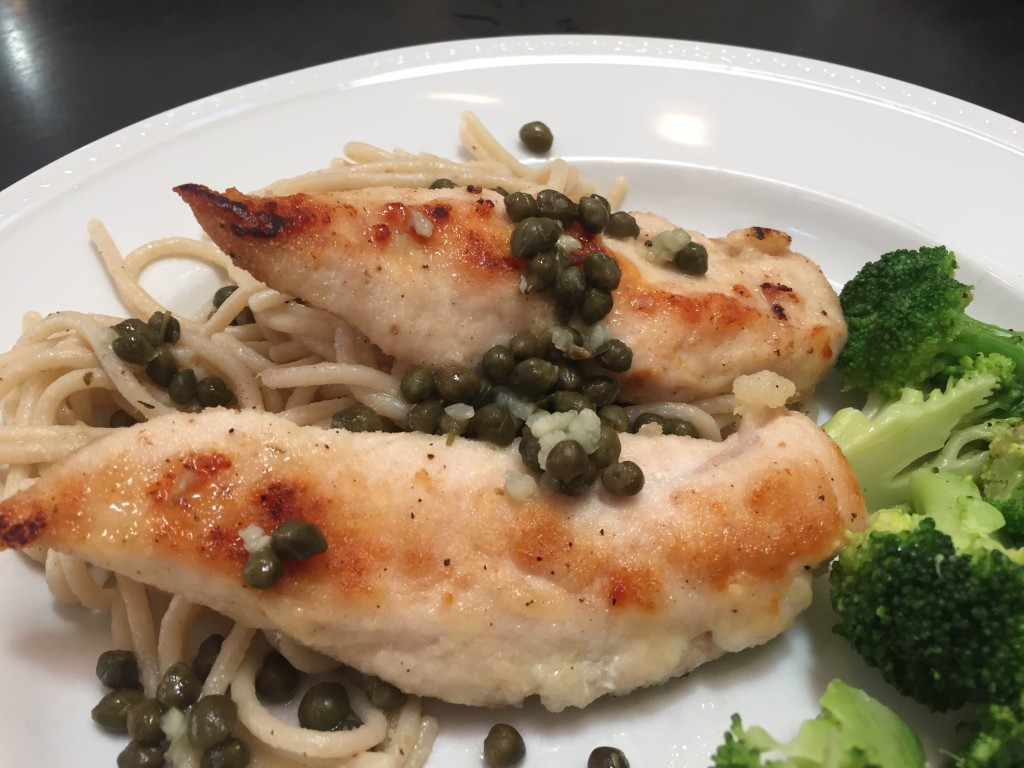 Here's the recipe I've adapted from years of just making this to making it with no wheat or milk products.
8 oz. gluten-free spaghetti or linguine (I like rice pasta)
1 lb. boneless, skinless chicken breast tenders
1 tbsp. olive oil
1 tbsp butter substitute spread, such as Earth Balance
1/2 cup rice flour
1/2 cup dry white wine
1/4 cup lemon juice (approximately 2 small lemons)
1/2 lemon to cut for garnish
1/4 cup capers with juice
2 large cloves of garlic, minced
salt and pepper to taste
Cook pasta according to instructions.
In a shallow dish, mix together rice flour, salt and pepper.
In large skillet, heat butter spread and olive oil over medium heat.
Dredge chicken tenders in rice flour until they are lightly coated. This will help the tenders brown and the pan sauce thicken.
Add chicken to pan and cook until golden brown on each side and cooked through, turning once. Don't crowd the pan!
Remove chicken from pan and set aside. Keep warm in 200 degree oven if desired.
Add white wine to pan and cook down for 1-2 minutes. Add lemon juice, garlic and capers. Cook until sauce begins to thicken.
Serve chicken and sauce over pasta with a lemon wedge for garnish. Chopped fresh parsley also makes a nice garnish.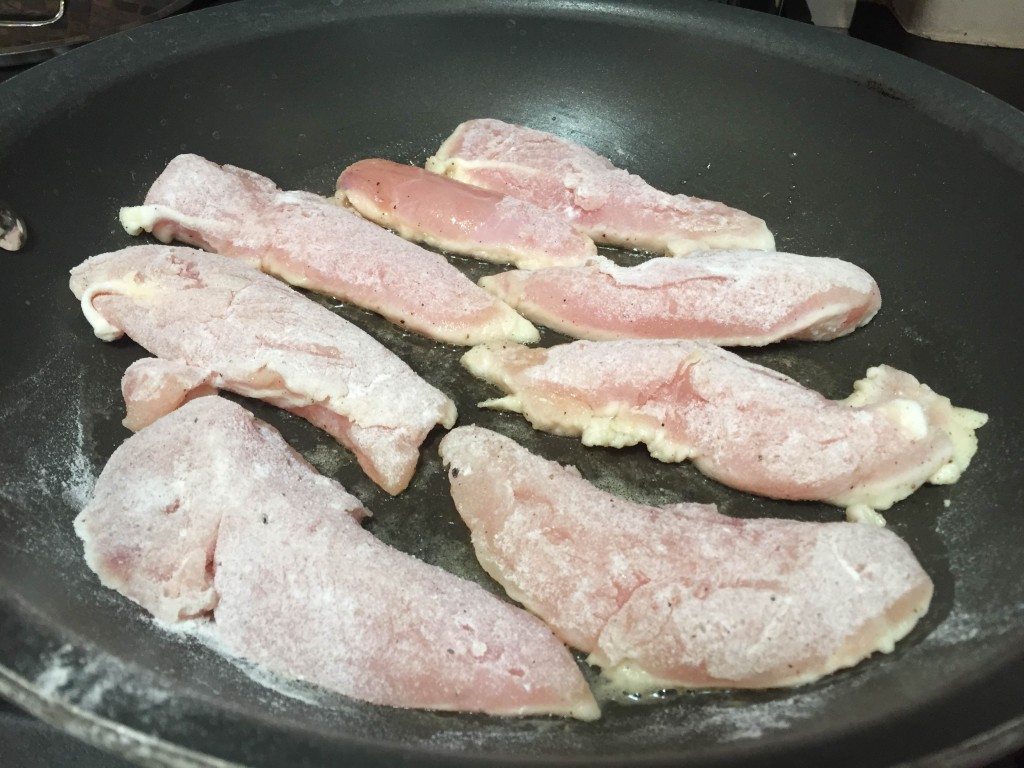 Chicken pieces dredged in rice flour.
Chicken pieces browning.
Other notes: I like to serve this with a green vegetable, such as green beans or broccoli, steamed and tossed with a little olive oil or butter spread and lemon juice. Tonight, I tossed the pasta with about a tablespoon of artichoke pesto that I found at Natural Grocers. That tasted great, even our four-year-old liked it.