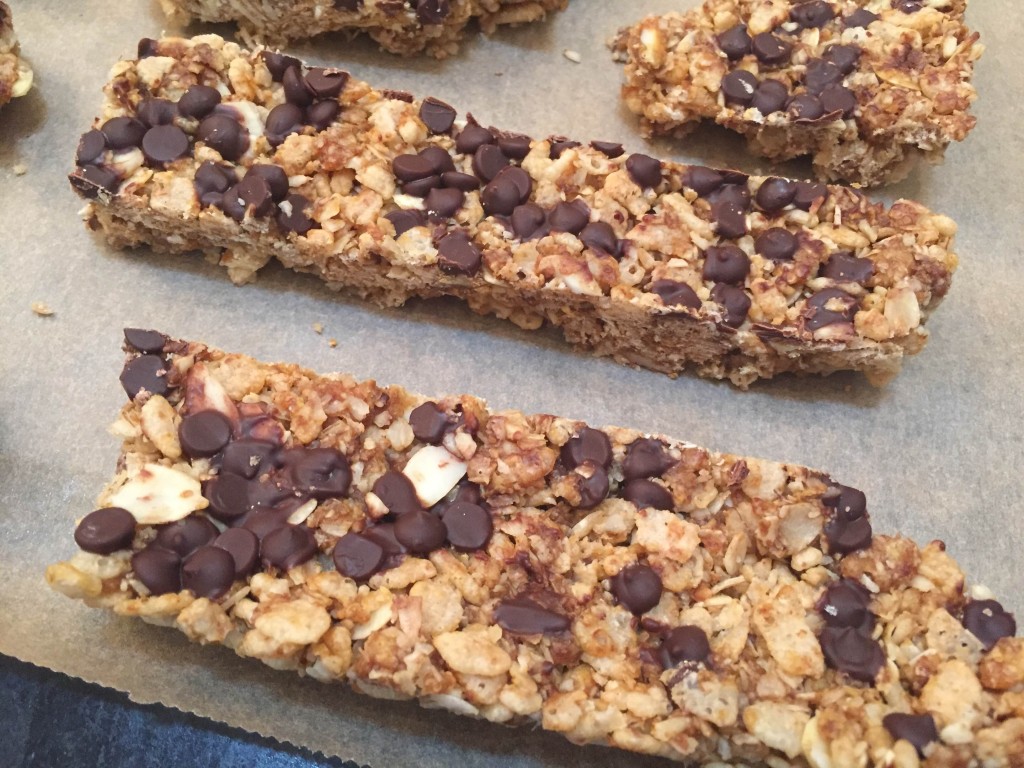 Lots of benefits to making your own granola bars. If you have a kid eating them in bulk, this will probably save some money. Also, making them yourself allows you to control the sugar content. I used this recipe: Chewy Chocolate Chip Granola Bars. These turned out more crispy and cookie-like than chewy, but good. The brown sugar mixture gives them a homemade taste like the crumbly part of an apple crisp. I made them gluten-free and dairy-free with a couple substitutions (coconut oil for butter, dairy-free chocolate chips for regular), and made sure to use gluten-free oats.
In lieu of quick oats, I pulsed some of these in the food processor because I know they're gluten free. "Quick oats" are basically chopped up regular oats.
I substituted coconut oil for butter to make these dairy-free. The liquid didn't end up thickening much when heated and separated somewhat. Not sure if this was due to using coconut oil or a heat issue, but the mixture tasted fine. This consistency issue probably also explains why they turned out crispy instead of chewy. Going to pay closer attention to this part next time I make them.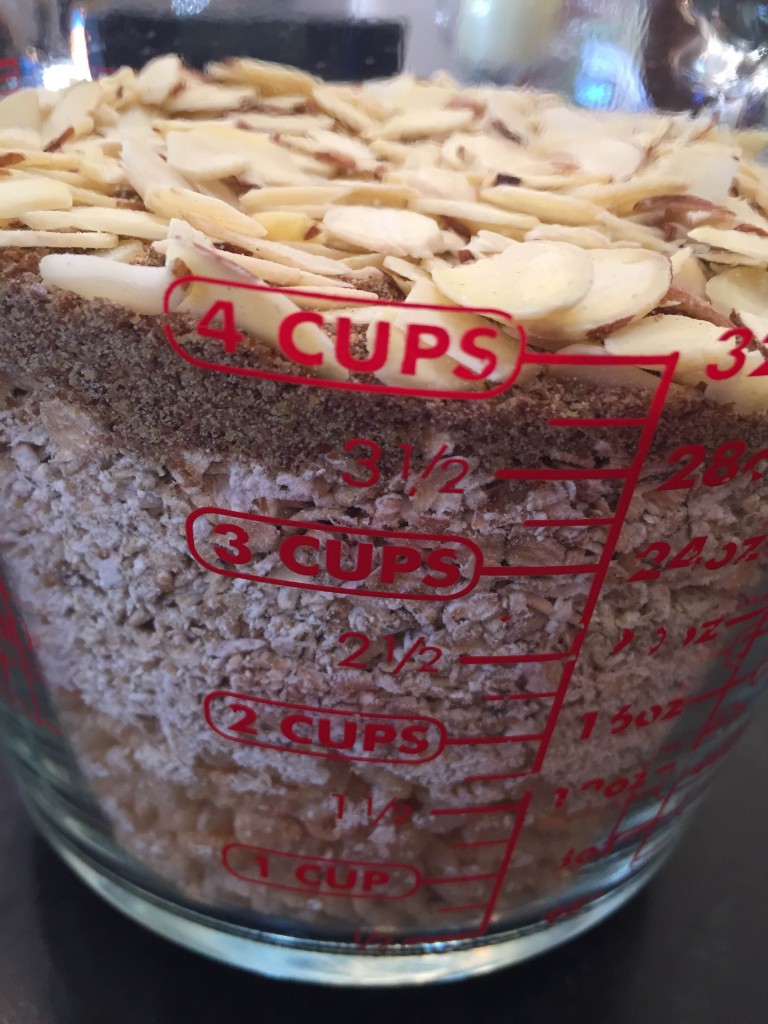 Dry ingredients. I love that this recipe calls for 1/4 cup flax meal, a great way to add fiber.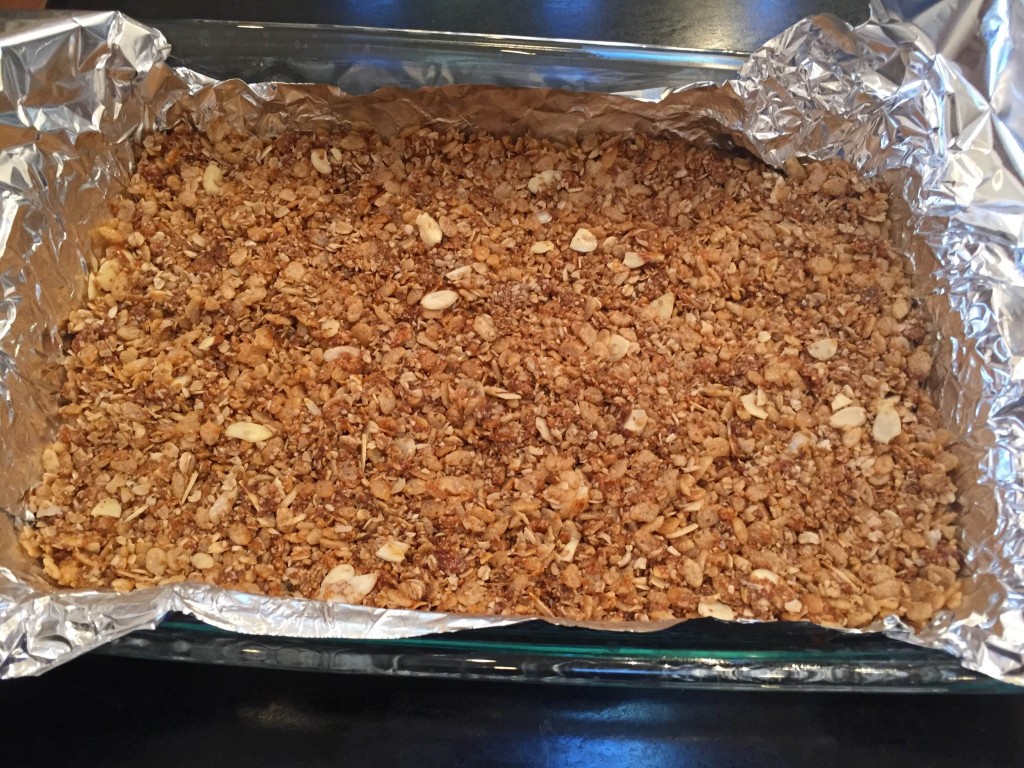 Here's the granola bar mixture spread in the pan. Next step: add chocolate chips. I used dairy-free, gluten-free baking chips.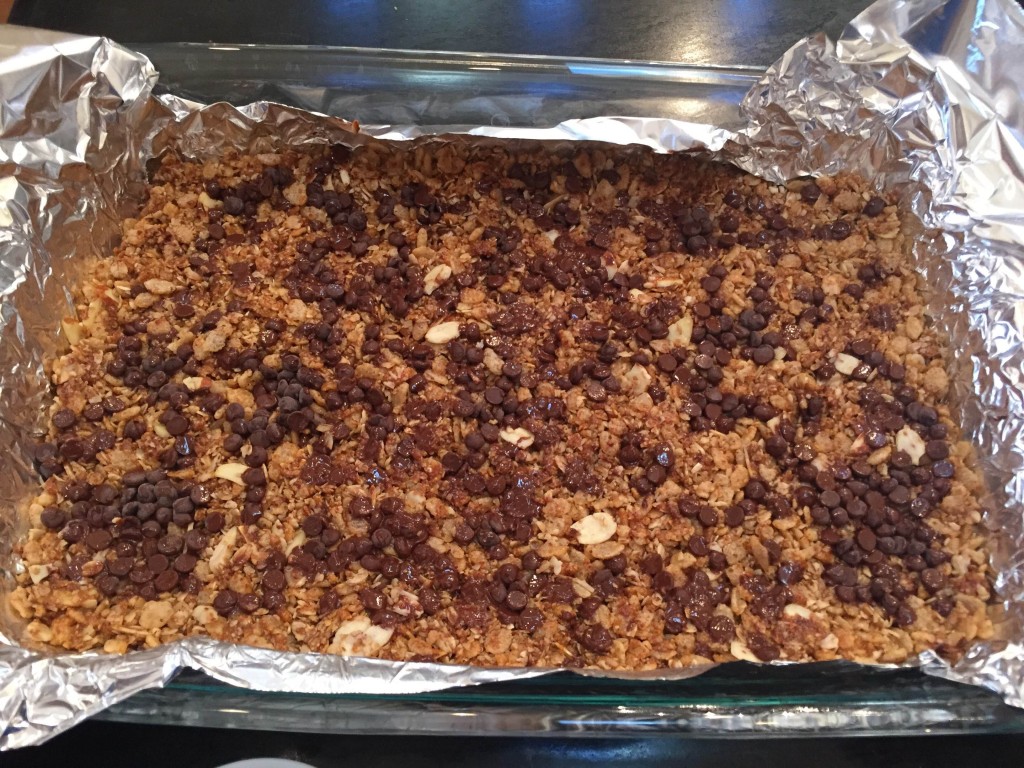 All you do after this point is refrigerate for 1.5-2 hours, remove from pan, and cut up.
Crispy texture led to some odd-shaped bars but it works.