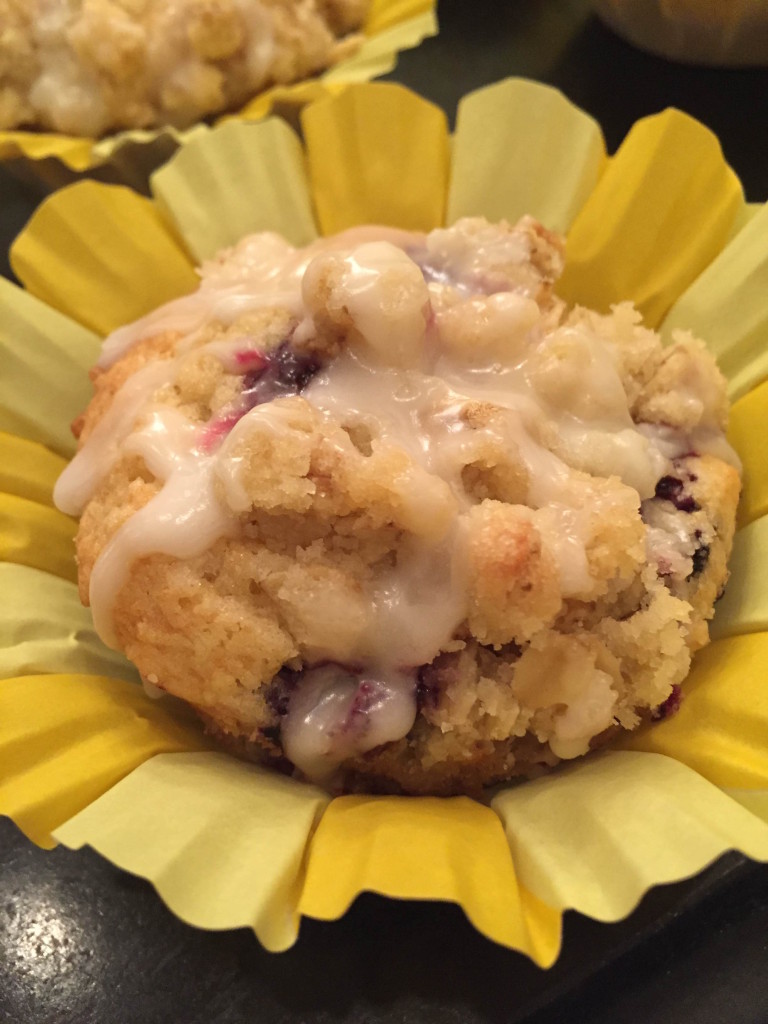 Warning: this is a departure from what I've been posting. Not gluten-free or dairy-free. Just regular good old muffins with lots of butter and the usual flour. I'm flying blind when I cook with wheat flour and cow's milk products because I can't taste the end product. My young taster doesn't like lemon or blueberries and panned it (except for the few crumbles of muffin he could get without lemon glaze or blueberries). My older taster gave these a thumbs-up. And I just wished I could eat them! Fun to make, though. Love that they have both a crumble topping and a glaze — this was a quality recipe. I didn't change a thing. Here's the recipe: Bakery-Style Blueberry-Lemon Muffins.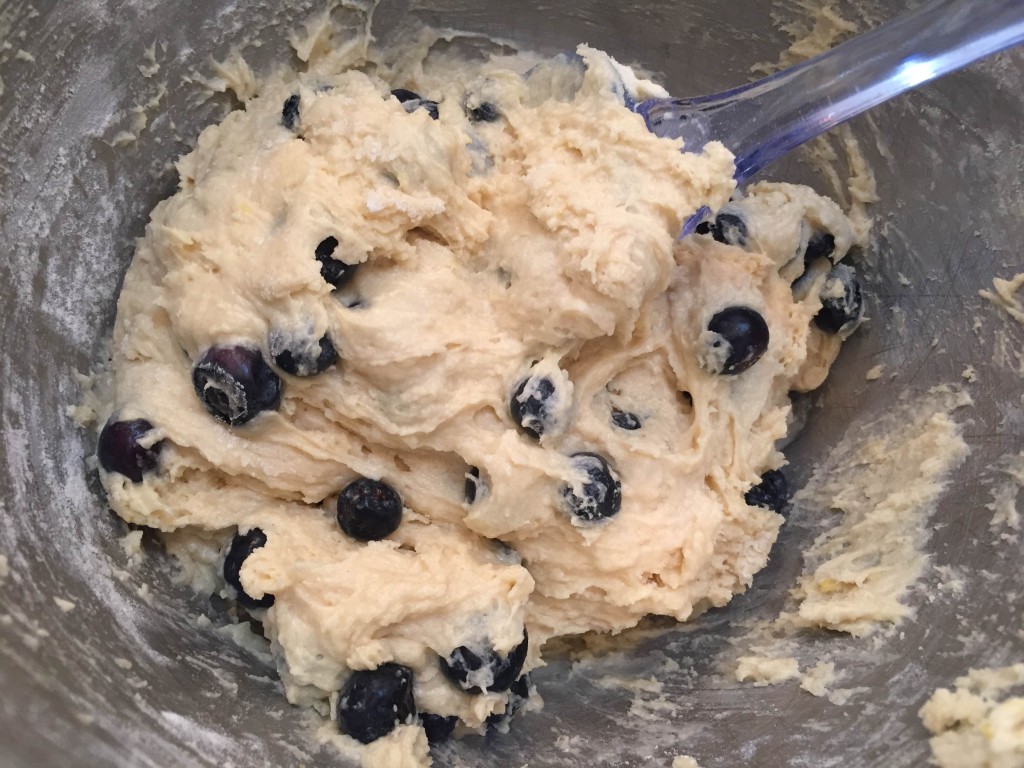 The batter ended up surprisingly thick. As usual with muffins, don't overmix to avoid tough muffins.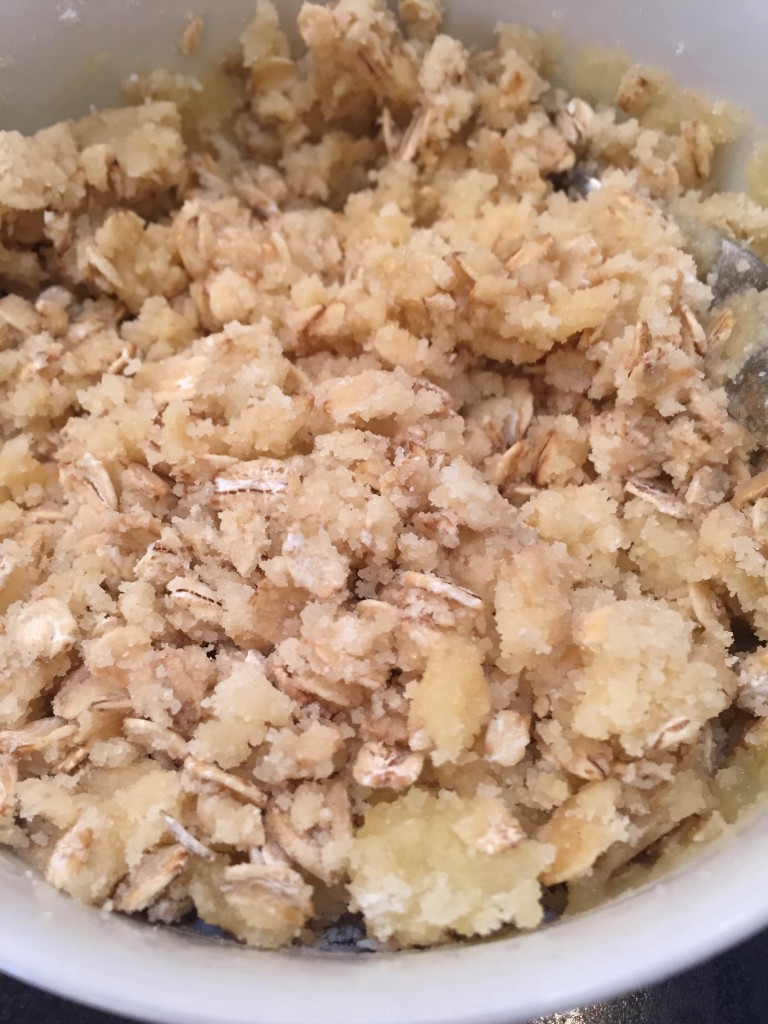 Look at that delicious buttery crumble including oatmeal for a nice crunch.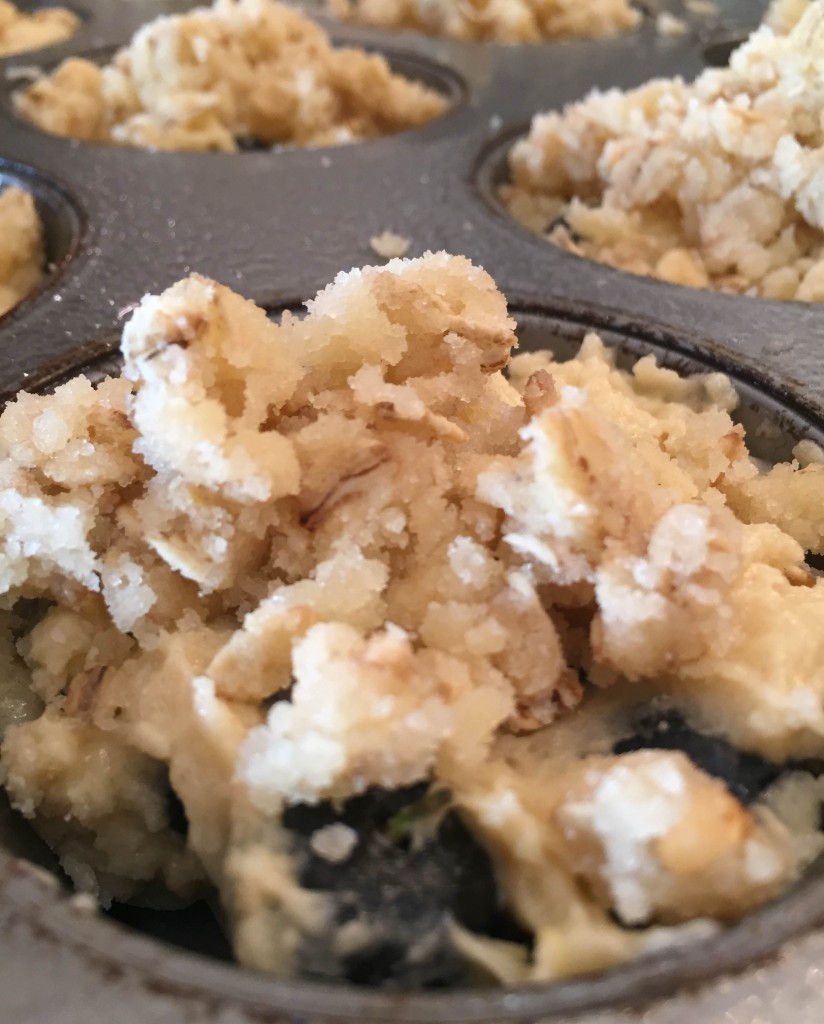 In the pan ready to go into the oven.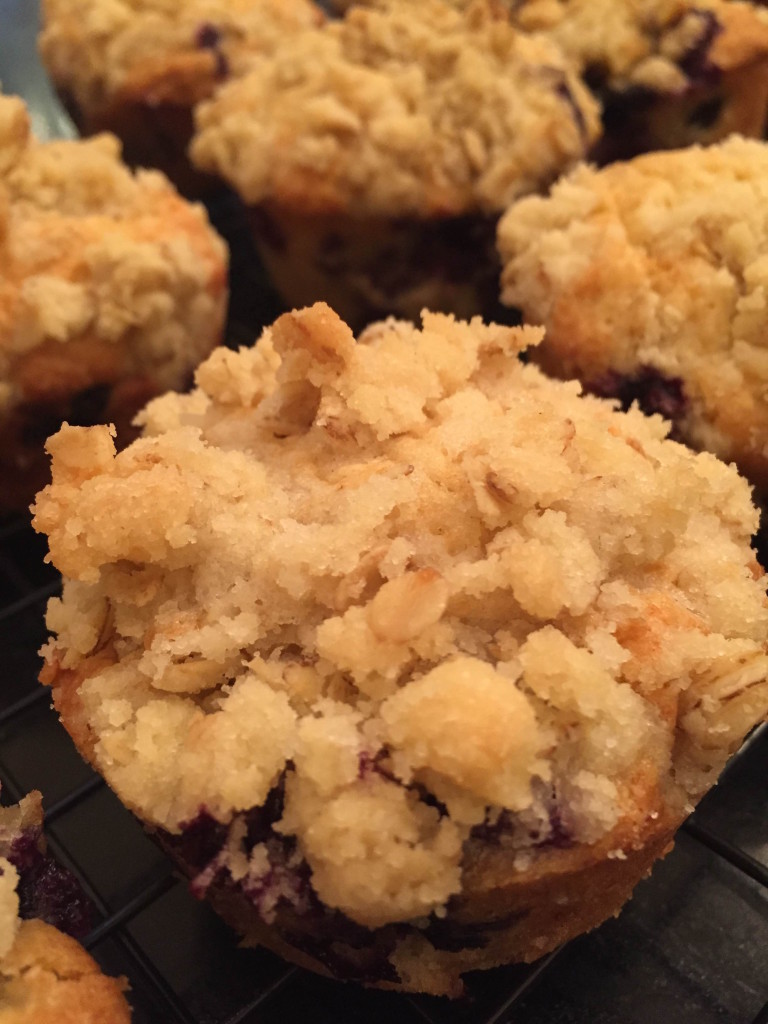 Fresh and hot out of the oven! Time to let them cool and prep the glaze.
And with lemony glaze.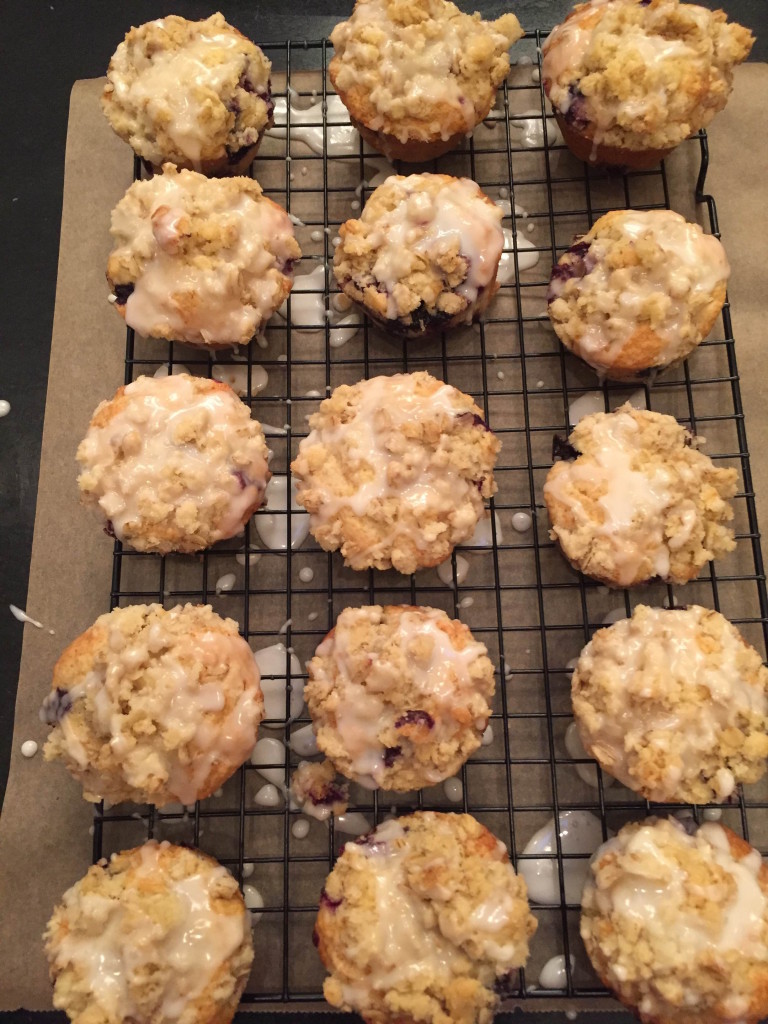 The recipe made 16 muffins instead of the expected 12.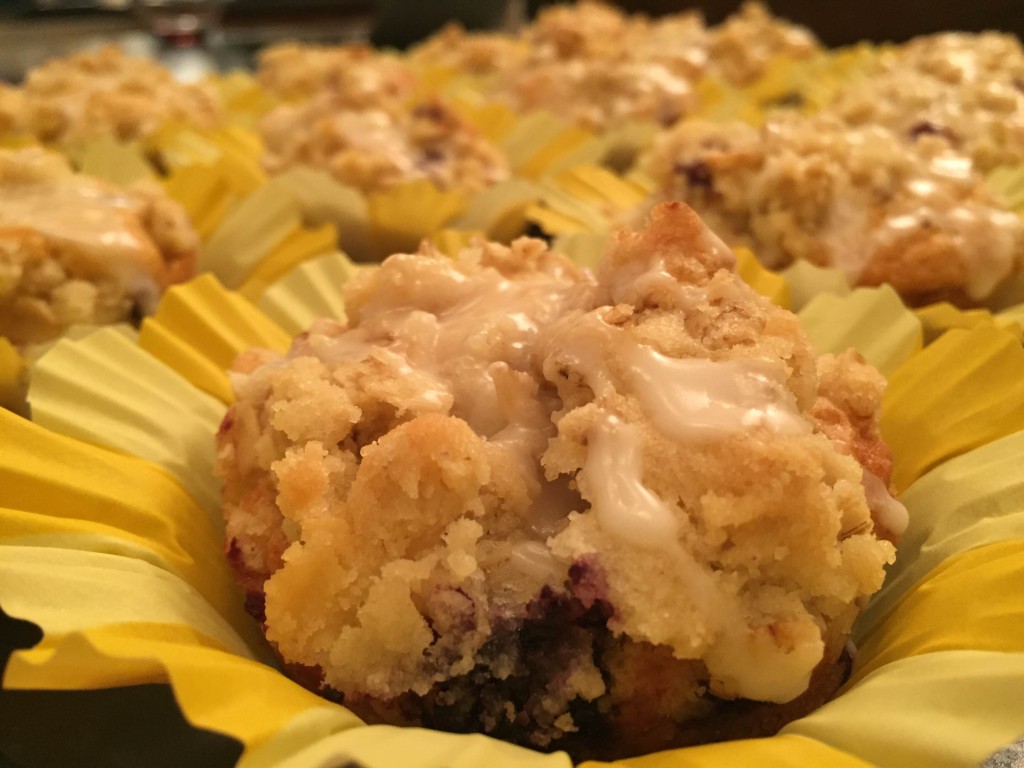 Found these sunny cupcake cups at Walmart. You can bake muffins or cupcakes right in them, but I added the muffins after baking and glazing because I didn't want to make a mess with the glaze.