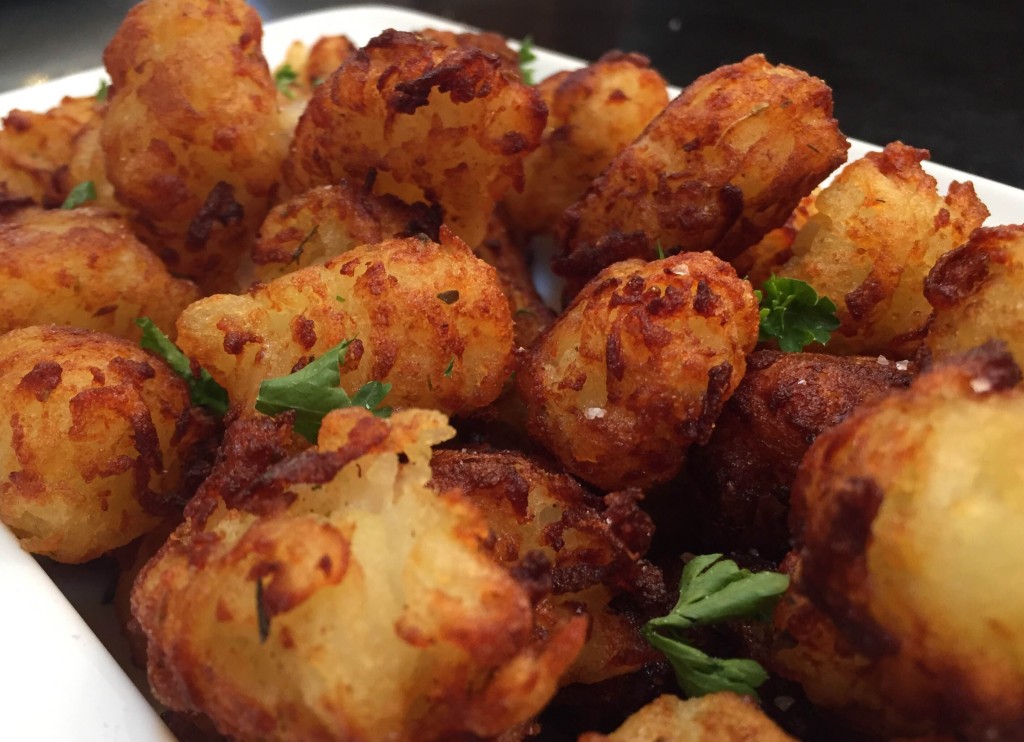 Best tater tots I've ever had. Takes some effort, but well worth it. And supposedly they freeze well, so if you make a bunch, you're set. Here is the fantastic, amazing recipe from Damn Delicious: Homemade Tater Tots.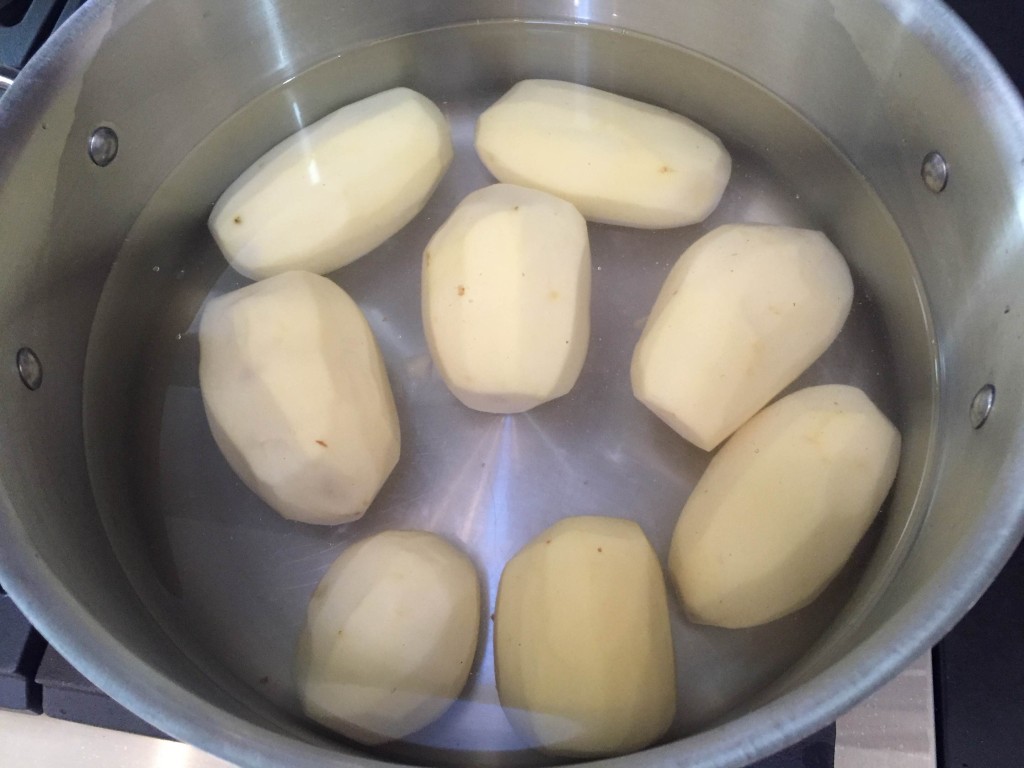 I used 3 pounds of potatoes instead of the 2 the recipe called for and cooked them a little longer. Perhaps I a little past the "parboiled" stage, but it worked.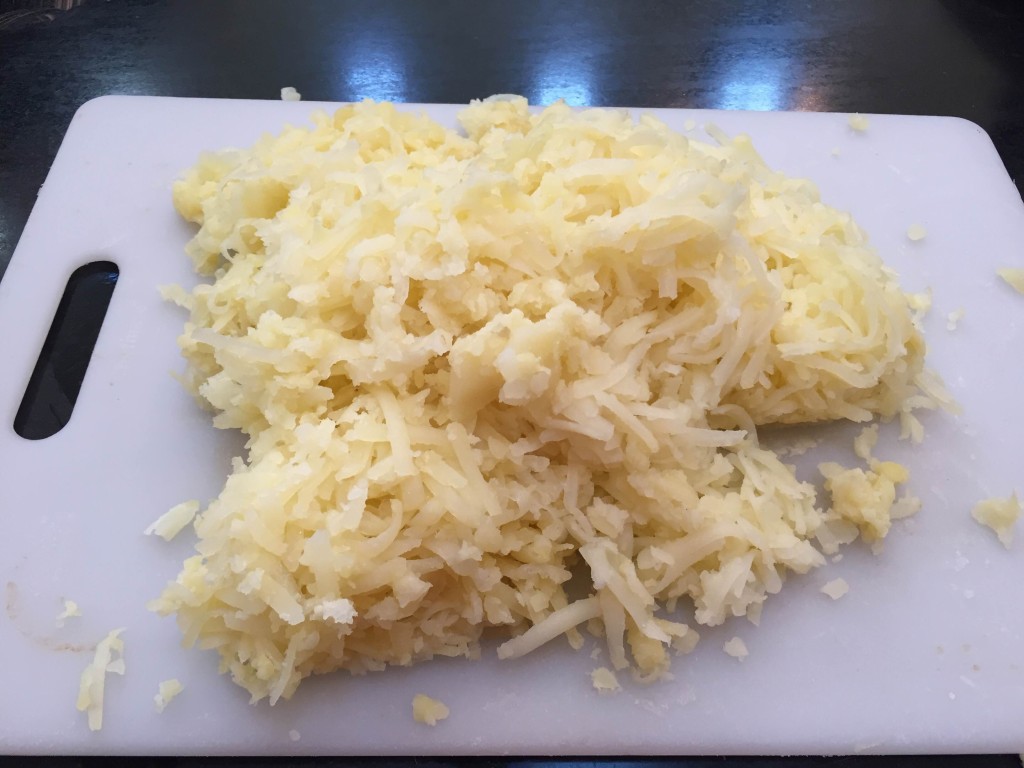 The recipe says to wring out the water, but I got nothing out of these. Maybe that was a side effect of cooking a little longer, or just the nature of these potatoes.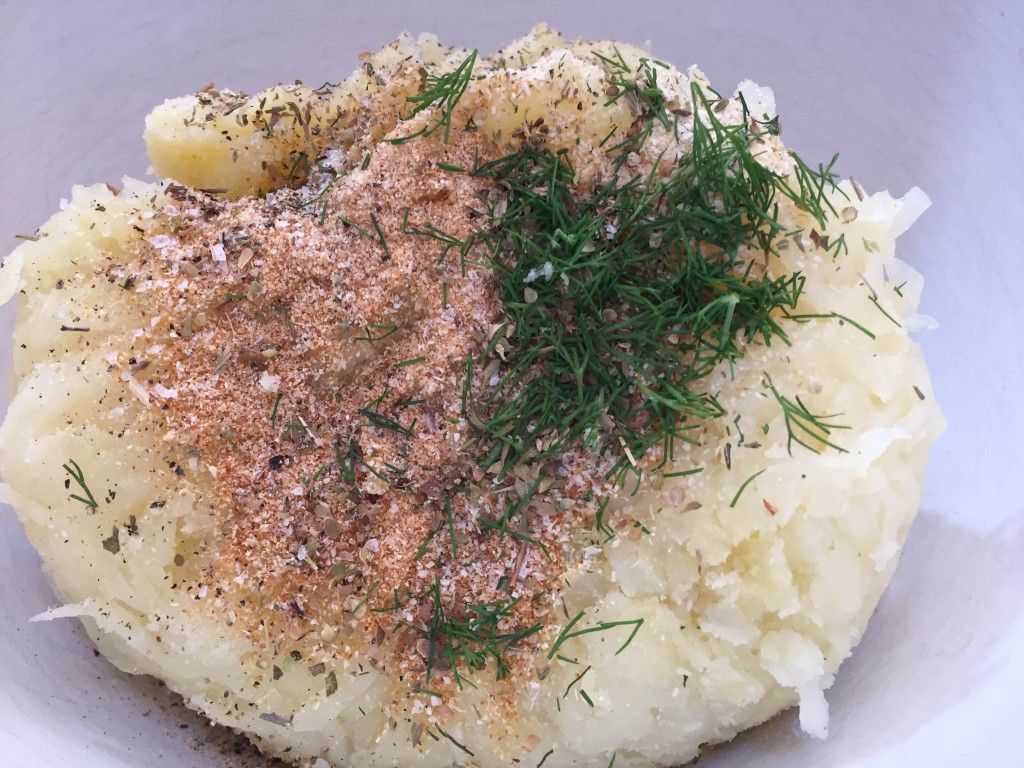 Garlic powder, onion powder, oregano, salt, pepper and fresh dill are the perfect subtle combo of flavors for these. Takes you beyond plain hashbrown to some real tater tot goodness. I skipped the flour called for in the recipe as it wasn't necessary — the mixture was already dry and sticking together. If you want or need to use flour and want to keep this gluten-free, I would recommend rice flour.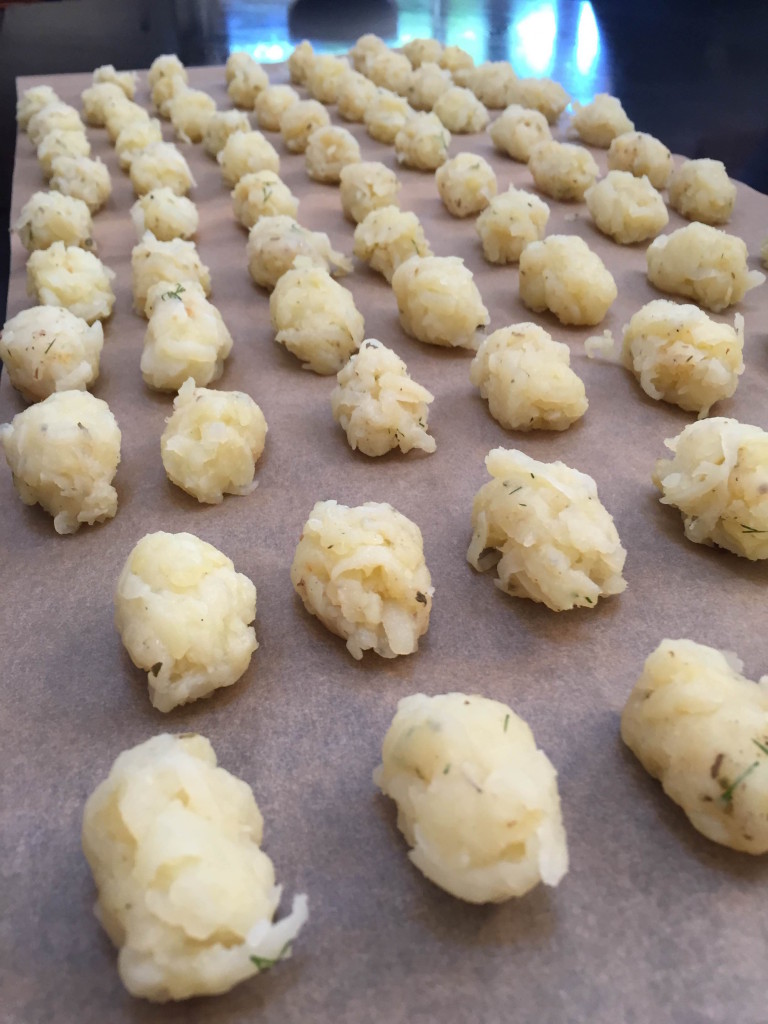 They almost look like gnocchi. Forming the tots was the most time-consuming part of this endeavor. The potatoes were super sticky/starchy. I finally got smart and put some oil on my hands to make it more workable.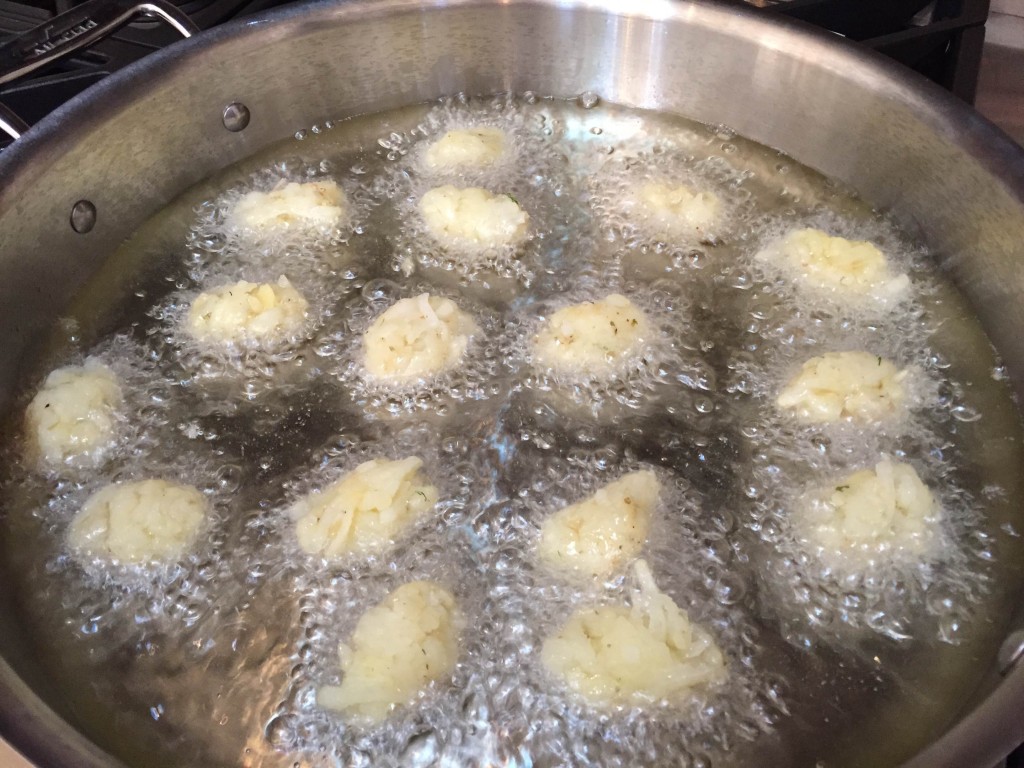 The recipe tells you to use 1 cup of vegetable oil and fry the tots 5-6 at a time. That would have taken forever, so I found the biggest skillet I own, poured in plenty of oil and ramped up production.
Three to four minutes in the pan, turning once, gets you these perfect golden brown tater nuggets.  You'll be glad you made a bunch.